May 5 2011 6:43AM GMT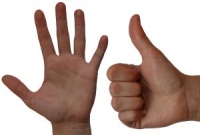 This week's IT Blog Top 10 is all about learning: Lessons from the Amazon outage, what Ubuntu 11.04 can offer, and what Microsoft is doing with its Patch Tuesdays. So dig in, learn a little, and hit the community with that new knowledge!
1. Despite Ron Miller's usual cheery disposition in the face of cloud setbacks, he was a little shaken by the Amazon data loss, a more serious issue.
2. Ubuntu 11.04 beta testers are divided over Unity. Which side do you fall on?
3. Ed Bott tipped Ed Tittel off on a new Microsoft practice: Another Patch Tuesday? Round 2 for April, 2011.
4. Sharon Fisher decided to make lemonades out of the recent major cloud outage and offers disaster recovery lessons from the Amazon outage.
5. Beta testing is over, and Leah Rosin says that the Ubuntu 11.04 release improves cloud functionality and servers.

6. Even though the PlayStation Network is back up, the aftermath continues: Stolen PSN data includes CVV numbers; lawsuits filed.
7. Robin Miller asks management consultants: Promotion or job change – which is the best way to advance in IT?
8. When big news breaks, security threats heighten, as with the Bin Laden news event spawning malware and phishing attempts.
9. Last month marked the beginning of VMware fusion 4 beta testing. Any updates or reactions?
10. Colin Steele explores what VMware's endgame is and questions: Is VMware Microsoft for the 21st century?
Melanie Yarbrough is the assistant community editor at ITKnowledgeExchange.com. Follow her on Twitter or send her an email at Melanie@ITKnowledgeExchange.com.