May 26 2011 6:19AM GMT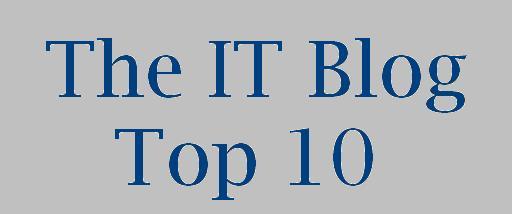 This week's IT Blog Top 10 has some returning blogger champs and some new faces. Don't see your favorite post from this week on the list? Share the link in the comments section and get it on next week's list!
1. Would you like your computer spayed or neutered? Ron Miller explains why he thinks Chromebook could be good for IT but not users.
2. Ron Miller steps back and takes a look at Google as a whole. The consensus? Google has to consolidate its muddled OS strategy.
3. Dave Raffo explains Quantum's latest plan to add source-side dedupe for DXi, StorNext on appliance.
4. Symantec spends $390M for Clearwell and plunges into the e-discovery market.
5. Networking month can continue all year long with these great networking blogs.

6. "Well, the other Dropbox shoe has, uh, dropped." Sharon Fisher reports on a researcher filing an FTC complaint against Dropbox.
7. Shamus McGillicuddy talked to several people about the rumor-mongering that Cisco is dumping Linksys and got several different takes.
8. Yikes, indeed. Mark Fontecchio reports on the recent backlash of an analyst calling Oracle a "parasitic" vendor.
9. Ron Miller's recount of the horrible stretch for cloud computing remains on the list another week.
10. Barbara Darrow has a lot of good things to say about the Super Show of Technology Expo XXXVI and it's top five takeaways.
Melanie Yarbrough is the assistant community editor at ITKnowledgeExchange.com. Follow her on Twitter or send her an email at Melanie@ITKnowledgeExchange.com.