May 19 2011 6:38AM GMT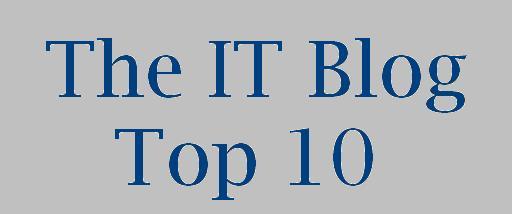 From recaps of last week's EMC World to the hard days facing cloud computing, this week's IT blog top 10 has a little something for everyone. Which IT blog posts have made your top 10 list this week? Let us know in the comments section!
1. Ron Miller has some good news and bad news as the horrible stretch for cloud computing continues.
2. Ron Miller discusses the difference between Google and its partners: Google can go slow with Honeycomb while tablet makers can't.
3. As long-distance vMotion inches toward reality, Beth Pariseau wonders who will use it.
4. Were you a part of VMware Fusion 4 beta testing?
5. Another addition to the PlayStation network breach puzzle: Sony breach started with attack from Amazon EC2.

6. Take a look at Dave Raffo's EMC World notebook, including notes, quotes, and anecdotes from EMC World 2011.
7. Carl Brooks explores the tech aspects of current events and asks, Did cloud computing help catch Osama bin Laden?
8. Dave Raffo explores what it means for NetApp to close Engenio and launch three storage systems.
9. Acquisitions are sometimes messy, as Leah Rosin reports, Attachmate reorganizes and lays off many Novell staff.
10. Laura Smith has a funny story for you with her paradox of the day: secret agent man and open source solutions.
Melanie Yarbrough is the assistant community editor at ITKnowledgeExchange.com. Follow her on Twitter or send her an email at Melanie@ITKnowledgeExchange.com.