May 12 2011 6:38AM GMT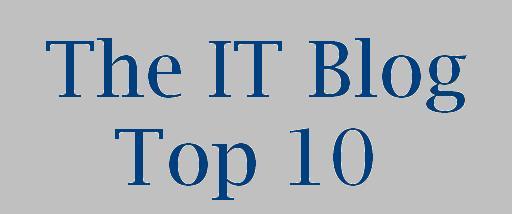 1. Got your IT career on the brain? Robin Miller helps you climb the IT ladder with six web pages that will help you write an effective resume.
2. For those not able to make it, Barbara Darrow has the Red Hat Summit 2011's top five takeaways.
3. Ron Miller challenges major mobile mogul, says it's time for Apple to finally close cloud-mobile loop.
4. Dave Raffo is at EMC World, and has recently updated his post on how EMC is flashing lofty SSD plans.
5. VMware kills cloud's promise, Red Hat says. What do you think?

6. Carl Brooks examines the role that cloud computing played in catching Osama bin Laden.
7. Get the latest: Red Hat Enterprise Virtualization 3 features previewed.
8. Mark Fontecchio reports on a recent market share analysis by Gartner: Oracle ERP growth in 2010 outpaced industry, but SAP still way ahead.
9. Acquisitions are on the brain today, including NetApp closing Engenio and launching three storage systems.
10. Did you know: Most Red Hat KVM customers are VMware users?
Melanie Yarbrough is the assistant community editor at ITKnowledgeExchange.com. Follow her on Twitter or send her an email at Melanie@ITKnowledgeExchange.com.