Mar 17 2011 6:57AM GMT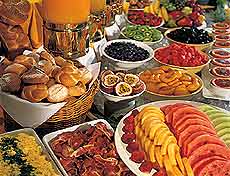 We've got something for everybody in this week's IT Blog Top 10, from the storage geeks to the virtualization nerds to the cloud pushers. So take a look at our smorgasbord of IT news, and let us know which one's your favorite this week.
1. Most of the time having to change things up mid-project isn't much more than annoying, unless, as Sharon Fisher points out, it's a hefty project: Moon Project Switches Storage.
2. One small step for Ubuntu, one giant step for multi-device compatibility, from Leah Rosin at the Enterprise Linux Log: Ubuntu 11.04 to have PC and server editions only.
3. Storage acquisitions are a dime a dozen these days, but Dave Raffo points out the surprising aspects of NetApp bagging LSI's Engenio storage group for $480 million.
4. How are you reading Microsoft's mixed cloud message? Ron Miller takes the View From Above and tries to clear it up.
5. We've officially arrived in the future, ladies and gentlemen. Colin Steele outlines the features of one of the newest additions to Apple's App Store complete with VMware View iPad client screenshots.

6. Just another case of too much data, according to Sharon Fisher, storage costs are forcing governments to move GIS to the cloud.
7. Sharon Fisher's story is a great transition into Dave Raffo's own observation: Big data storage systems rallied in 2010.
8. Didn't make it to RSA this year? Security Wire Weekly has you covered with show notes and an RSA 2011 redux: Cloud risks, mobile threats, and targeted attacks.
9. Colin Steele has a follow-up to his piece up there at #5! VMware's iPad app: A lesson in contradiction?
10. Randy Kerns warns you to learn from Maryland health care provider Cignet Health's hard-earned lessons: Non-compliance=big fines, bad rep.
Melanie Yarbrough is the assistant community editor at ITKnowledgeExchange.com. Follow her on Twitter or send her an email at Melanie@ITKnowledgeExchange.com.