Jun 3 2010 6:00AM GMT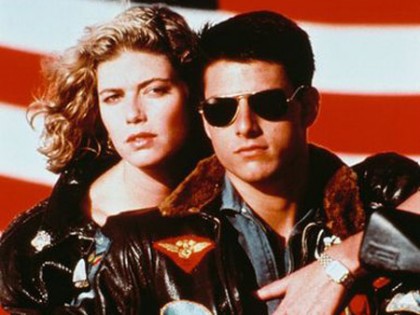 Here they are, this week's IT blog top 10. No guns or fallen comrades, just a great range of topics. Check them out and let them know in the comments section if they rev your jet engine. Have a favorite blog post you'd like to share? Hate my puns/metaphors? Let me know in the comments as well. We always welcome your feedback, so email me at Melanie@ITKnowledgeExchange.com or let me know on Twitter!
1. An open source clustered NAS deep dive by Beth Pariseau for Storage Soup.
2. Must Have iPad Apps for the Road Warrior – Part 3 by Dave Bateman for Can you hear me now? Tales from a Cisco voice instructor. (Check out Part 1 & Part 2 as well.)
3. First look at Windows 2008 R2 SP1 puts emphasis on virtualization by Brendan Cournoyer for The Windows Server Notebook.
4. Xen vs. KVM: The battle lines are drawn by Colin Steele for the Search Server Virtualization Blog.
5. CIO challenge: A generation of social media addicts by Linda Tucci for Total CIO.

6. Scott Ambler: Agile needs team acceptance and time to work successfully by Dan Mondello for Software Quality Insights.
7. BP's risk management strategy put planet in peril by Linda Tucci for Total CIO.
8. New Zealand vendor making next generation IDS a reality by Robert Westervelt for Security Bytes.
9. HDS: storage sales up, USP down by Dave Raffo for Storage Soup.
10. Is Business ByDesign the future of SaaS CRM at SAP? by Barney Beal for Voices of CRM.
Melanie Yarbrough is the assistant community editor at ITKnowledgeExchange.com. Follow her on Twitter or send her an email at Melanie@ITKnowledgeExchange.com.