Jun 16 2011 6:40AM GMT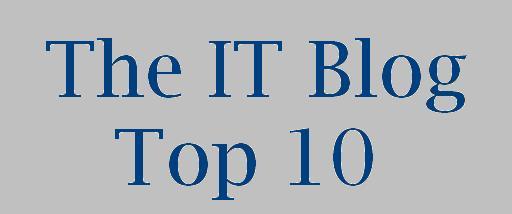 This week's IT Blog Top 10 runs the gamut: Nokia, programming, tablets, and EMC. Is one of your favorite IT blog posts missing from the list? Let us know in the comments section!
1. Ron Miller doesn't have much faith in Nokia or its CEO, but can you blame him? Elop continues to tilt at windmills.
2. We could all use a little help climbing the IT ladder, and Robin Miller has some tips on becoming a renaissance programmer.
3. Can't beat them, join them, right? Ron Miller says no, iPad competitors can't play games.
4. Dave Raffo has the latest storage news: EMC ready to roll out Symmetrix VMAXe against 3PAR, XIV.
5. Beth Pariseau points out that no one's immune to integration problems: EMC and VMware in "furious high gear" over VAAI glitch.

6. Sharon Fisher celebrates the first time "excitement" and "storage" have gone together: Fusion-io IPO attracts investment excitement to storage vendors.
7. Doug Mueller explains why a CMDB is not just for IT.
8. Todd Morrison puts SAP to the test: Do users finally have SAP's ear when it comes to enhancements?
9. Randy Kerns learns a lesson from a class he teaches on storage technology: Best of need vs. Best of breed.
10. Last Wednesday was World IPv6 Day, and Security Wire Weekly celebrated with this podcast on IPv6 security challenges and concerns.
Melanie Yarbrough is the assistant community editor at ITKnowledgeExchange.com. Follow her on Twitter or send her an email at Melanie@ITKnowledgeExchange.com.