Feb 10 2011 6:27AM GMT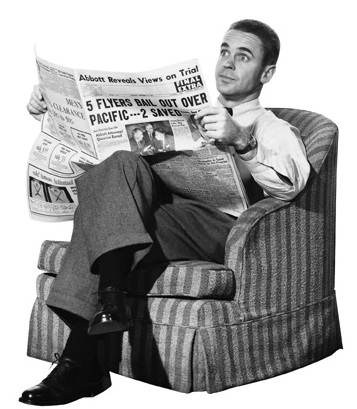 Catch up on your IT news with the latest from the IT blog top 10. From the valuable experiences of Mr. Denny to major changes in storage, data center design, and virtualization.
1. Mrdenny's our go-to guide on all things SQL Server, so when he talks, we listen. What's he saying this week? If you aren't doing backups, you aren't doing your job.
2. If you're like me, you gathered around the tube this past Sunday to watch the…Super Bowl commercials. Apparently, I wasn't the only one since Ron Miller had a few things to say about one in particular: Salesforce Chatter Super Bowl ads incomprehensible.
3. Nobody likes price raises, but these folks have some good points. Dave Raffo highlights some of the reasons Mozy customers balked at cloud backup price increases.
4. The Virtualization Room's Colin Steele has the rundown of the shake up of the higher ups at VMware: VMware names co-presidents, Maritz still CEO.
5. What's your data center built on? Stephen Bigelow at the Data Center Apparatus wonders if it's a leg-up on raised floors.

6. Take full advantage of the IT Knowledge Exchange community and learn from Mrdenny's MCM Knowledge Exam Test experience. Bottom line? Make sure you know SQL Server very, very well.
7. CommVault is a heavy-hitter in the storage industry and Dave Raffo explores why, according to CommVault CEO: Industry has shifted to snap-based backups.
8. Shamus McGillicuddy at The Network Hub reported back on findings at Gartner's Data Center Summit last month, and as far as data center fabric convergence goes, many take the iSCSI route.
9. Are you currently mentoring a high schooler who's interested in cybersecurity? Now's their chance to shine as the high school cybersecurity competition kicks off.
10. Are changes ahead in the storage industry? Dave Raffo explores new WhipTail CEO's anticipation of the rise of solid state and the demise of spinning disk.
Melanie Yarbrough is the assistant community editor at ITKnowledgeExchange.com. Follow her on Twitter or send her an email at Melanie@ITKnowledgeExchange.com.