Mar 19 2008 9:04PM GMT

Profile: BrentSheets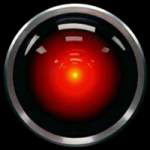 I wanted to share an interesting blog entry I recently came across, written by Chuck Hollis, Vice President of Technology Alliances at EMC. It's a good read, so mouse over and check it out. I've always been a sucker for these "what's down the road for IT" type articles from industry pundits.
In my previous life as a full-time editor – along with every other editor on the planet – the conclusion of each year was synonymous with grinding out the mandatory predictions for the coming year. I no longer have to participate in that ritual but I still enjoy reading what others think.
The Future of IT (Professionals)
The mega-trend is hard to argue with; if anything, information and its associated delivery technologies are getting more important to business, and not less. In any given calendar year, I've yet to see someone who has less information, fewer new application requirements, etc. Maybe less budget, but that's a different story …

Every year, IT becomes more and more important to more and more businesses.

I'd also argue that, over time, IT organizations move up the value stack. Less time is spent on the operations, etc. and more time is spent solving business problems. Every IT organization is at different points in this journey, but the trend is inescapable.
One thing is for certain about the future of IT. You'll continue to face numerous challenges this year, next year and forever. No one ever said a career in IT would be simple – but I hope you'll continue to turn to our community when you need the kind of real world help that can only come from your peers and colleagues on IT Knowledge Exchange.


Community Manager