Jul 9 2008 8:39PM GMT

Profile: BrentSheets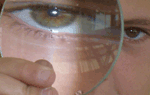 I'm happy to announce a new member blog covering software quality assurance. The QA Focus blog is written by Greg Annen, veteran of 20+ years in software development, enterprise system support and IT Quality Assurance. So be sure to join Greg, as he focuses on the issues that impact software quality assurance.
Development can be fun again! Follow these guidelines for assuring quality in software development through excellence. Topics include QA best practices and processes, test automation frameworks, what to do about requirements – all things related to Quality Assurance in the software development life cycle. — Greg Annen
Don't forget about fellow member Joe Coley's blog on Custom Application Development. Joe also blogs on software quality issues. And finally, if you didn't know, our sister site SearchSoftwareQuality.com is entirely devoted to software quality, so be sure to visit there for news and resources on every angle of software quality.
Be honest. You've thought about starting your own blog but never got around to it. Maybe now's the time? We make it easy to get started blogging and we'll help you grow a readership. You can even earn a little cash if you post on a regular basis. Simply fill out the short request a blog form to get started. Thanks!


Community Manager