Sep 27 2012 6:44PM GMT

Profile: Ben Rubenstein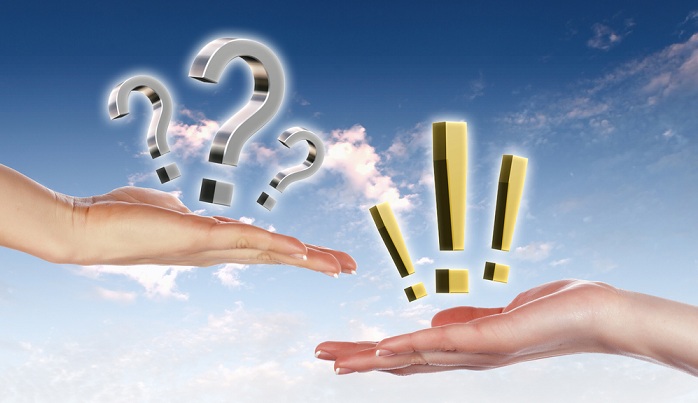 Question image via Shutterstock
"Why won't anybody answer my question?"
That's something a number of you may have asked yourselves at one time or another – and it's one question I can help answer.
There are many types of questions on ITKE: "what's wrong with this code" questions, "have you ever seen this problem before" questions, "what program do I use" questions, and more abstract questions and discussions (I ask a lot of these) that don't have a "right" answer.
Then, there are what some call "homework" questions. These tend to come from newer members who don't (yet) work in the IT field, asking for help solving a particular problem that sounds, well, a little too contrived. That's because it's not a real-world problem, but one that comes from a book or from a professor's assignment.
If you've asked or come across one of these questions before, you know that they're unlikely to get answered. In some cases, ITKE members will even vote to delete them from the site. Here's why: They feel like they're being taken advantage of, simply used for their expertise and then forgotten about until the next tough assignment comes along (I call it a "drive-by"). No one likes that.
That's not to say beginners are unwelcome here – or at least, they shouldn't be. We're all still learning in one way or another, and ITKE should be a place where everyone can build knowledge and skills at every level. It's just important to remember that this is a community, not simply a place to get a quick answer. So do some research beforehand, and show that you put some thought into your question (describe why you're asking the question, what you don't understand, and what work you've done so far), and you'll likely get a much better response than if you just cut-and-paste your question from an assignment into the submission form.
And hey, non-beginners: If you come across a thoughtful question like this, perhaps you can help out by providing your insight, or by directing the asker to a resource (a book, a website, etc.) that you've found particularly helpful. If you don't feel up to doing this, feel free to pass on by and let someone else try.
What should you do if you encounter a question that doesn't meet these guidelines? Don't just delete it. If you can, politely direct the user to this post, or to our FAQ, or to me. That way, we can turn it into a question that adds some value to the community – and gets an answer, of course.