Oct 2 2008 6:13PM GMT

Profile: BrentSheets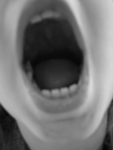 Do your tales from the data center sound more like "Tales from the Crypt"? If so, then we definitely want to hear from you. We're gathering stories and photos for an amusing contest sponsored by American Power Conversion (APC). So share your data center tales of woe with us for fun and prizes.
This two-month long contest (Oct-Nov) is your chance to win a great prize by sharing your data center horror stories. You may remain anonymous if you wish, so feel free to spill the beans on the wackiest kludge you've ever seen in a data center – it's okay – we won't tell on you.
Have you ever inherited a mega-screwed up data center? Had to hack and slice your way through a spider web of CAT 6E like Indiana Jones to get to the servers? At your company, does "green data center" mean mold is growing on the walls of your server room? Then tell us about it! Your contest submissions will be published on the Tales from the Data Center blog for all to read.
→ Here's what you can win
The person sending us the craziest data center tale or photo will win a Nintendo Wii game system. We'll also be giving away twenty (20) copies of System Specifications and Project Manual for Data Centers (a $250 value!).
→ Here's what you need to do
Send your stories and photos to us at contactus@itknowledgeexchange.com. If you wish to remain anonymous, be sure to mention that in your email, else we'll assume it's okay to use your name when we announce the winners.
So 'fess up to your mess up' and let us know about some of the kooky things you've done – or seen done – in a data center. Remember, your story may be about things you've done or something your co-workers have done. It can even be about something bizarre you've only seen in a data center. Thanks and good luck in the contest!


Community Manager