---
November 1, 2007 8:03 PM
AOL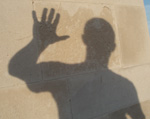 Hey, don't get too excited, I'm referring to that gray silhouette that appears next to your question when you post on IT Knowledge Exchange. We're a community here; so don't hide...
October 25, 2007 3:36 PM
AOL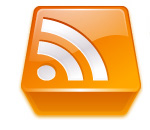 As a member and regular reader of IT Knowledge Exchange (you are a regular reader, aren't you?!), you may already know that we offer RSS feeds. What you may not know,...
---
October 24, 2007 1:26 PM
AOL
We are looking for a few community moderators to help us grow the community. These people will be responsible for certain topics within the community and helping with user issues and maybe even answering a few questions. If you have a few hours a week and are knowledgeable in topics...
---
October 23, 2007 1:40 PM
AOL
Tagging plays an important part in the IT Knowledge Exchange community. When asking questions members are asked to add tags to their questions so they can appear in the related areas of the site with other questions on the same topics. This allows users browsing the site to simply click on a tag...
---
October 22, 2007 2:12 PM
AOL
We are continuing to add new features and functionality to IT Knowledge Exchange. Last week we added the ability for users to receive a dail digest email of all the IT Answers they are interested in. Just use your watchlist to manage your questions and subscribe to the ones to be alerted each day...
---