Sep 10 2009 6:38PM GMT

Profile: Michael Morisy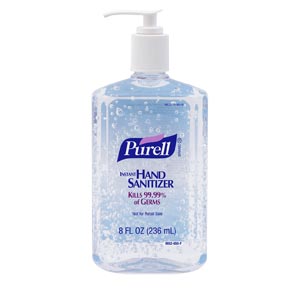 If your company is like most, it's not ready for an H1N1 outbreak, very likely coming soon to a neighborhood near you. As the AP reports, a Harvard School of Public Health study had frightening results:
… two-thirds of the more than 1,000 businesses questioned nationwide said they could not maintain normal operations if half their workers were out for two weeks. Four out of every five businesses expect severe problems if half their workers are out for a month.

"What we found is that a minority of businesses have started some sort of emergency planning," said Robert Blendon, a professor of health policy and leader of the project sponsored by the U.S. Centers for Disease Control and Prevention. "Most, I don't think, have thought through the implications of something so widespread."
A company's IT infrastructure could be critical in reducing the effects of an outbreak, both in preventing employees from getting the flu and letting those who do have it keep up a nominal productivity level by working remote. Linda Tucci, with SearchCIO, did a pair of interviews with the CIO of the Center for Disease Control (CDC), James Seligman. He offered 5 strategies for getting a business H1N1 prepared:
Have a detailed pandemic influenza plan ready with buy-in from the highest levels.
Cross-train employees to make sure that every critical position has a two- or three-person deep fallback.
Pre-requisition supplies from ink and paper to respirator masks and hand sanitizer.
Check supplier readiness to make sure key outsourcers and partners are equally prepared.
Check HR policies to see if remote working and paid leave policies make sense in terms of preventing a spreading outbreak.
Linda's interview goes into more depth on Swine Flu, with her follow up drawing parallels between H1N1 and the Conficker computer virus.
H1N1 Swine Flu Preparation Resources: