May 6 2008 6:37PM GMT

Profile: BrentSheets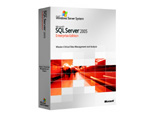 There's no doubt our community is one of the best places to post an IT question. Our members are some of the best and brightest and the distilled knowledge of our membership can be a lifesaver when an IT issue is driving you mad. But did you also know that your fellow members are sharing their expertise in their blogs?
You'll be amazed at the tips, tweaks and time-savers you'll find in the blogs of your peers and colleagues on IT Knowledge Exchange. Our sister site, SearchSQLServer.com, has gathered together related posts from our SQL Server with Mr. Denny blog to create a reference guide for those just getting started with SQL or anyone wishing to brush up their skills.
So be sure to visit the SQL and SQL Server tutorial and reference guide and take a moment to browse through our growing number of IT blogs for other topics of interest.


Community Manager