Jan 11 2010 9:34PM GMT

Profile: Michael Morisy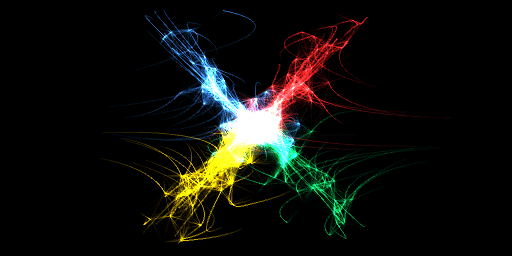 That ghostly, mesmerizing light above? It's the Nexus One boot screen, and it (and, err, the rest of the phone) could be yours if you enter the the ranks of the top 10 Knowledge Point earners over the next month. You don't even need to be answering questions to get those points! Tweet out the contest if you're on Twitter, for example, to get 250 free Knowledge Points. Simply ask a question and get 5 points. Don't have any questions to ask?
Ok, we'll make it even easier: Make a great comment that catches the eye of one of our IT bloggers, and you can receive up to 200 more points. Each blogger has been given a directive to seek out their "comments of the week," and this week and next we'll be scouring blogs for other great comments. Looking for some reading material? Browse through our full list of blogs, or choose from this list of bloggers who have agreed to keep an eye out this week (check back as the list is updated):
Add an insightful comment that catches the blogger's eye, and they might submit it as their "Comment of the Week," and we'll credit your ITKnowledgeExchange.com account with 200 knowledge points.
Users are only eligible to win one comment of the week bonus, and only quality comments will be nominated, so no spamming!