Jun 11 2008 2:41PM GMT

Profile: BrentSheets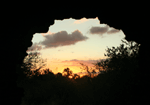 I want to introduce a new member blog that's a bit different from the customary technical fare. Suzanne Wheeler has been involved with IT for over a decade and her new blog will be focusing on the human side of IT.
Her blog is called Views from the P.I.T. – People in IT. So drop by "the pit" to welcome Suzanne to the community and join her as she explores the human perspective of IT.
Stop digging a deeper hole to crawl into! Join me for a fresh look on all things human in the technology world. This "People Geek" tackles topics like soft skills, mental health, building career relationships, workplace dynamics, and recreation. —Suzanne Wheeler
What are your experiences in the IT world? Maybe you should consider starting a blog of your own on IT Knowledge Exchange, too? Simply fill out a blog request and we'll help you get started and build a readership. Thanks.


Community Manager