May 8 2009 8:45PM GMT

Profile: BrentSheets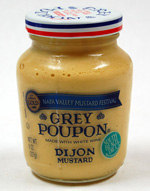 Who better to share their thoughts and experiences with IT products and services than the members of IT Knowledge Exchange? Hey, come back here! Don't run away. We're not looking for hoity-toity, Grey Poupon type of product reviews. We're just looking for some honest, real-world opinions from our members who work in the trenches.
That's right …opinions. Hey, if you want to set up a benchmark lab, that would be great – but seriously, we'd just like to solicit your thoughts in a slightly more orderly fashion to benefit other members.
You use all manner of software and hardware each day, right? Some you love – others not so much. Simply outline why you like your favorite admin tools, utilities or other software and hardware products. That's it – short and sweet.
Or maybe you evaluate products where you work? Let's suppose you recently went through the selection process for a specific category of product. During testing, you determined which solution best fit your or a client's circumstances, for either budgetary or technical reasons. This is helpful information to share.
Yeah, we know – your best fit won't necessarily be someone else's best fit. But we have to start somewhere, don't we? So below is a basic template providing a minimum of required information in an attempt to make this more consistent and helpful. Thanks!

Community Manager
p.s. If you wish to remain anonymous, you may email your product review to me and I'll post it for you.
---

Question Title = "Product Review – Super-duper Server Tools v4.2"
Tag = "Product Review"
Product: Super-duper Server Tools v4.2
Platform: Windows, Linux and Commodore 64
Manufacturer: Super-duper Inc.
Website: http://www.super-duper-stuff.com/
Pros: This product really is super-duper, no fooling. Broad OS support and cost savings.
Cons: The default settings accidentally erase 6 terabytes of customer data, so be sure to change that.
Review: Unlike similar tools in this space, Super-duper Server Tools supports both Windows and Linux, not to mention C64. Wow, now that's what I call a homogeneous environment tool. We were able to consolidate our servers and cut costs by 99%. You should download the patch v1936486.9374g5873h3jk immediately after installation to avoid blah blah, etc.
---
Cut-and-paste the text below into your text editor or word processor
Then simply fill in by writing your product review and post your review on ITKE.

Product:
Platform:
Manufacturer:
Website:

Pros:
Cons:

Review: