Oct 25 2007 3:36PM GMT

Profile: BrentSheets
Tags: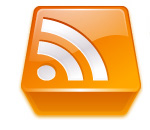 As a member and regular reader of IT Knowledge Exchange (you are a regular reader, aren't you?!), you may already know that we offer RSS feeds. What you may not know, however, is that you can be very specific with our feeds.
I'm going to use the terms "tag" and "category" interchangeably in this post. And that's exactly how you should think of tags; they're just a label or category that best describes one of our IT questions. You'll see a list of our main tags (or main "categories") in the right sidebar when you're on the IT Answers section of IT Knowledge Exchange.
Let's say you're on the main page for the tag MS Exchange. If you look in the right sidebar, you'll see a box labeled – "Subscribe to Alerts." That box will contain the RSS feed for the entire MS Exchange category. Grab that feed to get all Q&A tagged with MS Exchange.
Want a more specific RSS feed? Let's assume you're still on the MS Exchange main page but are only interested in Exchange 2003. Each main category page has a list of child categories near the top. Click the Exchange 2003 tag to restrict your view to that topic. You'll notice the RSS feed in the "Subscribe to Alerts" box has changed to reflect your new topic. Grab that feed for all Q&A about Exchange 2003 only.
Would you like to get even more specific? Click an individual question on the Exchange 2003 page and the feed will change to that specific question. We give you the ability to be as granular as you wish – so grab the exact RSS feeds that match your interests and stay up-to-date.


Community Manager