Jan 9 2008 6:25PM GMT

Profile: BrentSheets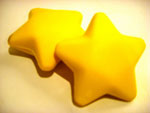 Our community is made up of people from all walks of IT. I'd like to recognize a few of our 'stars' by highlighting these 5 outstanding members who contribute to making IT Knowledge Exchange a great place to find answers to IT questions. Click on a member name to display a list of their answers.
---
---
Willie Robinson (Wrobinson)
Infrastructure Consultant
---
HCream (HCream)
Network Admin/Analyst
---
---
---
A hearty
Thanks!
to every member who takes the time to answer questions. Your expertise is welcomed and appreciated by the entire community.


Community Manager