---
October 22, 2007 2:12 PM
AOL
We are continuing to add new features and functionality to IT Knowledge Exchange. Last week we added the ability for users to receive a dail digest email of all the IT Answers they are interested in. Just use your watchlist to manage your questions and subscribe to the ones to be alerted each day in a single email about all the changes to the questions you subscribed to.
Also we added a cool social bookmarking tool that will allow you to add questions or blogs to you favorite social media site like Facebook, Digg and Delicious.
Stay tuned for more updates in the coming weeks and dont forget to send us your feedback at contactus@itknowledgeexchange.com
October 16, 2007 9:58 AM

Profile: BrentSheets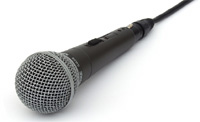 Hello and welcome to our new blog. Let me introduce myself – I'm Brent Sheets, the Community Manager on IT Knowledge Exchange. It's my job to help build the IT Knowledge Exchange community into an essential resource for you and other IT professionals.
This blog will endeavor to keep you informed about the latest happenings on IT Knowledge Exchange. We'll also be explaining how to use the different features and alert you when we add new features and functionality. So stay tuned, you can expect to see some cool new features shortly.
We love hearing from you, so please continue to write to us with your comments, feedback and feature requests.


Community Manager
IT Knowledge Exchange
---