---
October 29, 2007 6:46 PM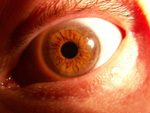 When you post your IT question on IT Knowledge Exchange — be sure to click the Add to My Watchlist link that appears beneath the question. This will save your question to your own personal watchlist. You can view your watchlist by clicking the My Watchlist tab, located near the top of your screen.
The questions you add to your watchlist will remain there until you remove them. Use the watchlist feature to track not only your own questions but also any questions you find that interest you. You can remove questions whenever you wish by simply checking the checkbox next to any question and clicking the remove button.
My Watchlist also has an optional Subscribe via email feature. You may subscribe to any, or all, questions in your watchlist and receive a Daily Digest each day alerting you to newly added or updated answers and comments.
We've used icons to denote different types of questions to help you can see at a glance whether it's a question you have subscribed to or a question that you yourself have asked. You'll see a little envelope icon

next to questions you have subscribed to and a little pencil icon

next to the questions that you have asked.
To make it even easier, you can choose to sort your entire watchlist by three views; All Questions or Questions I've asked or answered or Questions I've subscribed to.
Enjoy the My Watchlist feature and start using it today to track your own questions and those questions that interest you most.


Community Manager
October 25, 2007 3:36 PM
AOL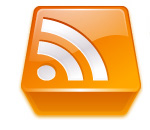 As a member and regular reader of IT Knowledge Exchange (you are a regular reader, aren't you?!), you may already know that we offer RSS feeds. What you may not know, however, is that you can be very specific with our feeds.
I'm going to use the terms "tag" and "category" interchangeably in this post. And that's exactly how you should think of tags; they're just a label or category that best describes one of our IT questions. You'll see a list of our main tags (or main "categories") in the right sidebar when you're on the IT Answers section of IT Knowledge Exchange.
Let's say you're on the main page for the tag MS Exchange. If you look in the right sidebar, you'll see a box labeled – "Subscribe to Alerts." That box will contain the RSS feed for the entire MS Exchange category. Grab that feed to get all Q&A tagged with MS Exchange.
Want a more specific RSS feed? Let's assume you're still on the MS Exchange main page but are only interested in Exchange 2003. Each main category page has a list of child categories near the top. Click the Exchange 2003 tag to restrict your view to that topic. You'll notice the RSS feed in the "Subscribe to Alerts" box has changed to reflect your new topic. Grab that feed for all Q&A about Exchange 2003 only.
Would you like to get even more specific? Click an individual question on the Exchange 2003 page and the feed will change to that specific question. We give you the ability to be as granular as you wish – so grab the exact RSS feeds that match your interests and stay up-to-date.


Community Manager
---
October 24, 2007 1:26 PM
AOL
We are looking for a few community moderators to help us grow the community. These people will be responsible for certain topics within the community and helping with user issues and maybe even answering a few questions.
If you have a few hours a week and are knowledgeable in topics like:
Storage, Security, AS/400, Lotus Domino, Networking, Database, Oracle, Linux or any other IT topic let us know.
Also you must have a good sense of humor.
Email me HERE
I look forward to hearing from you.
Thanks
Sean
---
October 23, 2007 1:40 PM
AOL
Tagging plays an important part in the IT Knowledge Exchange community. When asking questions members are asked to add tags to their questions so they can appear in the related areas of the site with other questions on the same topics. This allows users browsing the site to simply click on a tag and see all content that has that tag.
Tags can best be described as 1 or 2 keyword descriptors that best reflect the topic or topics of the question you are asking. Keep in mind you should add as many tags as you feel are needed for your question(We suggest 3 tags). The better you tag the question the easier it is for people to find and the sooner it may get answered.
To help with your tag selection we have pre populated the auto suggest feature with over 8,000 tags. So when you begin typing in your tag you will notice that suggestions will appear below the text box. You can either continue typing what you want or choose one that is being suggested.
Most importantly you tag you content what you want to be tagged with.
 Keep tagging!
Sean
---
October 22, 2007 2:12 PM
AOL
We are continuing to add new features and functionality to IT Knowledge Exchange. Last week we added the ability for users to receive a dail digest email of all the IT Answers they are interested in. Just use your watchlist to manage your questions and subscribe to the ones to be alerted each day in a single email about all the changes to the questions you subscribed to.
Also we added a cool social bookmarking tool that will allow you to add questions or blogs to you favorite social media site like Facebook, Digg and Delicious.
Stay tuned for more updates in the coming weeks and dont forget to send us your feedback at contactus@itknowledgeexchange.com
---
October 16, 2007 9:58 AM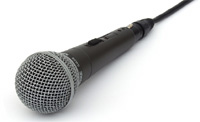 Hello and welcome to our new blog. Let me introduce myself – I'm Brent Sheets, the Community Manager on IT Knowledge Exchange. It's my job to help build the IT Knowledge Exchange community into an essential resource for you and other IT professionals.
This blog will endeavor to keep you informed about the latest happenings on IT Knowledge Exchange. We'll also be explaining how to use the different features and alert you when we add new features and functionality. So stay tuned, you can expect to see some cool new features shortly.
We love hearing from you, so please continue to write to us with your comments, feedback and feature requests.


Community Manager
IT Knowledge Exchange
---