---
December 6, 2007 5:42 PM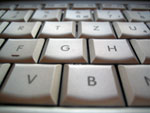 You want answers to your IT questions, right? Of course you do and it's our job on IT Knowledge Exchange to help you get those answers. Here are a few simple steps you can take to increase your chances of getting a helpful IT answer from fellow members.
Step 1: Think!
Stop, take a deep breath and think before posting your question. This isn't a speed contest. You want an answer quickly but posting a poorly worded question will result in decreasing your chances of getting an answer. Think and word your question carefully.
Step 2: The Question Title
The title you use is important. You want your title to be clear and concise so that other members will click to read your full question. Using HELP!!! or I need an answer is not helpful for the members searching or browsing for questions to answer. Please do not use all caps or excessive exclamation points.
Step 3: The Question
Some questions can be written in a sentence or two while others may require more details. For example, someone attempting to answer your question may need to know the operating system you're using, the software version, etc. Provide enough details so other members can help you. And remember, a well-written question using proper grammar is much easier to read. ITKE isn't a cell phone; so feel free to spell out the entire word.
Step 4: The Tags
Tags are the backbone of IT Knowledge Exchange. The tags place your question in specific categories. So using a tag of "Exchange 2003" will put your question in that category. Other members wishing to answer questions about Exchange 2003 would visit that tag. But using a tag of "Help me" or other meaningless phrase, would not put your question where other members can find it. Think – and use common sense when tagging your questions.
---
Bad Example
Title:
HELP ME!!!!!!!!!!!!!!!!
Question:
my users using usb drives and i want it to stop.
Tags:
plz halp, stopping users, 431, beer
---
Good Example
Title:
How to block access to USB drives using Active Directory?
Question:
We have a 50-user network running Windows Server 2003. I would like to use Active Directory to block all USB drive access permissions for a specific group of users. Would someone please explain how to define the group policy for this? Thanks.
Tags:
Active Directory, Group Policy, Windows Server 2003
---
I hope these tips are helpful to you. Feel free to post a comment if you have any questions. Thanks.

Community Manager
December 3, 2007 3:07 PM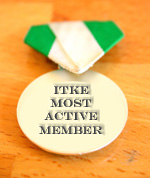 It's time to announce the winner of our first monthly Most Active Member contest here on IT Knowledge Exchange. The envelope, please… and the winner is HCream, a Network Admin/Analyst from Tampa, Florida.
Kudos and congratulations to HCream, who racked up an impressive 1,160 Knowledge Points and secured first place. HCream will receive a choice of IT Knowledge Exchange beverage mug or t-shirt – not to mention bragging rights with IT buddies for making our Top 10 list.
By now, you're no doubt salivating for a mug or t-shirt of your very own. So how do you earn Knowledge Points, you ask? You automatically earn Knowledge Points when you contribute to the community. You can check the total Knowledge Points for yourself or anyone else by clicking on a username.
Knowledge Points are earned based on community participation. Each time you ask a question or share your expertise, points are added to your profile based on the following point system.
Answer a Question (15 Knowledge Points)
Discuss a Question (10 Knowledge Points)
Ask a Question (5 Knowledge Points)
Each new month begins a new contest, so everyone has an equal chance to climb to the top of the Most Active Member heap. What are you waiting for? Start sharing your expertise by answering questions and you'll not only be helping out a colleague but also earning points and moving up the list.


Community Manager
---
November 28, 2007 3:30 PM
Earn Knowledge Points and make the list.
We recently added the top ten contributors' handles to the home page of the site. These all stars are listed by the amount of Knowledge Points they gain throughout the month. The more questions you ask, answer or discuss, the more knowledge points you earn. The more Knowledge Points you earn the better your chances are on making the top ten list for that month or possibly even all time. 
Each month the top contributor will get a mention in the community newsletter and also a cool coffee mug or
t-shirt that they can show off to their friends. Earn your Knowledge Points and get the recognition you deserve.
Earn your Knowledge Points today and make the list.
---
November 20, 2007 10:00 AM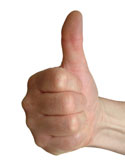 Back in the day, getting a thumbs down from a Roman emperor meant you'd be put down faster than you could holler, "Don't tase me, bro!" So I've got good news for any members desiring Caesar-like powers – we just added a nifty 'thumbs up or thumbs down' feature to help rate the answers on IT Knowledge Exchange.
That's right – the power of the thumb is now yours. When you spot a good answer that contains helpful advice, click the thumbs up to help alert other members. If you come across an answer that you know is bad advice, then click the thumbs down. And remember, the next time someone provides you with a helpful answer – show your appreciation by giving it a thumbs up.
Naturally, you won't find this widget on unanswered questions. So to view or try out our new rating system, you'll need to visit an answered question. There, you'll find a little box labeled Rate this answer with the text Click to Vote. Simply click the applicable thumbs up or thumbs down button and you're done. The rating widget will keep a running tally of all votes.
I ask our members to please think before rating an answer and not give indiscriminate thumbs up or thumbs down. If we use this feature wisely, it will be a helpful addition to our community.
Pollice verso!


Community Manager
---
November 19, 2007 3:55 PM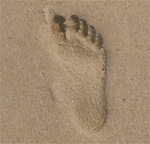 Have you ever come upon a really good IT answer on IT Knowledge Exchange and wished you could see all the answers from that same member? Well, now you can. Feast your peepers on our latest feature, called Recent Activity.
You already know that clicking on an ITKE member's name will display the Public Profile for that member. Starting now, the Public Profile also includes a list showing all the questions, answers or comments that a member has participated in.
This is not only a cool way to look up answers from other members – but you can also visit your own profile to view your participation history. It's like looking back at your footprints in the sand to see where you have been. I hope you'll use it as a handy way to see your previous questions or to return to improve an answer.
So what's the difference between My Watchlist and Recent Activity? I'm glad you asked. With My Watchlist, you can add any question you wish to your own personal watchlist. The Recent Activity feature, however, is designed to automatically build a participation list in each member's Public Profile page.
So try it out already, for Pete's sake. Visit the IT Answers section and click on your own name, or someone else's, and explore. Take a moment to leave a comment to let us know what you think.


Community Manager
---
November 16, 2007 9:53 PM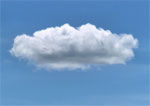 If you like big tag clouds (and I do mean big) then you're going to love the whopper we just added to IT Knowledge Exchange. We've super-sized our tag cloud and gave it a page of it's very own.
See that new tab in the navigation bar? The one labeled Tags? That's the tab to click whenever you wish to browse this much larger cloud.
As you know, tag clouds are just a list of keywords that are weighed based on their popularity. Sean has already covered why it's important to properly tag your questions on IT Knowledge Exchange. The bottom line is to think carefully and use tags that best categorize your question so that others can find your question easily.
And now, back to that big ol' tag cloud. This honker can be sorted in a couple of ways. The default view is …Cloud View. Duh. But you can also sort by List View if you prefer a simple list format to the tag cloud format. And lastly, you can also sort using Alphabetical or Most Popular.
That's about the long and short of it. So if you've been pining away for a big honking Tag Cloud to browse, your wish has come true. Leave a comment and let us know what you think.


Community Manager
---
November 9, 2007 7:41 PM

That's right. Just like the cool kids, we have our own Firefox plugin. Now you can search IT Knowledge Exchange from the comfort of your Firefox search bar. It's a no-brainer to install, so get it now!
To download the plugin, visit MozDev.org and click the link labeled "IT Knowledge Exchange." A dialog box will pop up asking if you wish to install our search engine plugin (and who wouldn't want such a spiffy plugin, I'd like to know?). Click yes to install and the plugin will be added to your list of Firefox search engines.
Now you Firefox folks have absolutely no excuse. Search IT Knowledge Exchange often for answers to your IT questions. Thanks.


Community Manager
---
November 7, 2007 9:42 PM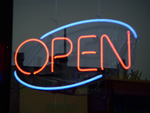 Hello ITKE community,
I wanted to let you know about a couple of brand spanking new blogs we just added to IT Knowledge Exchange. Check them out and be sure to leave a comment to welcome them to our ITKE community.
The first blog is from fellow member Ryan Shopp and is called Adventures in Data Center Automation. Ryan is going to blog about the latest data center trends and share his tips and tricks to help you achieve a "Lights Out Data Center" through software automation. His topics will span application, systems, network technologies, configuration, performance, availability and security functions.
The next blog is a team effort from the editors of SearchServerVirtualization.com and SearchVMware.com. It's called Virtualization Pro and it's going to cover the VMware virtualization scene. You'll find expert opinions, links, quick how-tos and advice on VMware technologies and products. Visit for the latest scoop on VMware platforms, like VMware ESX, and subjects like backup, disaster recovery, performance optimization, desktop virtualization and more.
If you're not browsing our growing list of blogs, then you're missing out. Get in there and see what other community members are yakking about. If you want to do some yakking of your own, feel free to request your own IT-related blog.


Community Manager
---
November 1, 2007 8:03 PM
AOL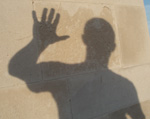 Hey, don't get too excited, I'm referring to that gray silhouette that appears next to your question when you post on IT Knowledge Exchange. We're a community here; so don't hide behind that default avatar like a shadow – show yourself!
To get rid of the gray – first, log into IT Knowledge Exchange and click the Edit my Public Profile link. Then it's a simple matter of clicking a couple of buttons to upload your photo or logo. Pretty simple cure, eh?
And while you're on your profile page, why not enter a little information about yourself to allow your fellow members to learn more about you? It's a good way to share your interests or areas of expertise with the ITKE community. There is even a place to enter the URL of your blog or website. And we all know a little self-promotion never hurt anyone.
C'mon, we all want to see more faces and less gray silhouettes. So login and visit the Edit my Public Profile link today. Thanks.


Community Manager
---
October 29, 2007 6:46 PM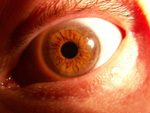 When you post your IT question on IT Knowledge Exchange — be sure to click the Add to My Watchlist link that appears beneath the question. This will save your question to your own personal watchlist. You can view your watchlist by clicking the My Watchlist tab, located near the top of your screen.
The questions you add to your watchlist will remain there until you remove them. Use the watchlist feature to track not only your own questions but also any questions you find that interest you. You can remove questions whenever you wish by simply checking the checkbox next to any question and clicking the remove button.
My Watchlist also has an optional Subscribe via email feature. You may subscribe to any, or all, questions in your watchlist and receive a Daily Digest each day alerting you to newly added or updated answers and comments.
We've used icons to denote different types of questions to help you can see at a glance whether it's a question you have subscribed to or a question that you yourself have asked. You'll see a little envelope icon

next to questions you have subscribed to and a little pencil icon

next to the questions that you have asked.
To make it even easier, you can choose to sort your entire watchlist by three views; All Questions or Questions I've asked or answered or Questions I've subscribed to.
Enjoy the My Watchlist feature and start using it today to track your own questions and those questions that interest you most.


Community Manager
---