---
May 21, 2009 7:42 PM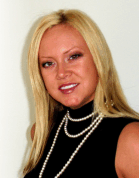 This week's featured IT blogger is Jennifer Jabbusch of "Security Uncorked." Jennifer is a network security engineer with over 15 years of experience in the industry. "Security Uncorked," or the "Complete Unofficial Guide to InfoSec," has recently covered topics such as Network Access Control (NAC), National Intelligence talks at RSA, and "Redefining NAC: The Series." You can visit Jennifer on "Security Uncorked" here.
Congratulations, Jennifer, on being our blogger of the week!
May 15, 2009 8:01 PM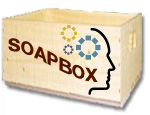 Say, have you visited our community of IT blogs lately? You may be surprised to learn that we are now home to over 70 blogs on IT Knowledge Exchange.
Take a gander below to visit some of our most recent member blogs on everything from virtualization – to geek speak – to data privacy – to business intelligence.
Looking for your own soapbox? If you've got something to share with the IT community – we can help you find your voice and be heard. Simply request your own free blog on IT Knowledge Exchange and we'll help you get started. Thanks.

Community Manager
::::::::::::::: Recent Member Blogs :::::::::::::::
→ Virtualization with Sid Smith (by Sid Smith)
This blog will include situations and scenarios that affect everyone deploying Virtualization today. I will be mainly focusing on VMware, Hyper-V, and Xen but will cover topics related to storage, networking, and other areas that have a high impact on the success of your Virtualization initiative.
→ Getting past the Geek Speak (by Derek Kuhr)
Being a great IT Pro is often more than being the fastest to solve an issue. It is often the ability to recommend really cool (or sometimes really simple) solutions, practices, etc. that help customers execute their businesses more efficiently and more profitably. I explain this and more on my blog.
→ Think Privacy (by Matthew Barach)
This blog addresses timely privacy topics including behavioral advertising, Red Flag Rules, the new Massachusetts regulations, HIPAA, GLBA, data transfer, cloud computing and other emerging privacy issues, laws, regulations and challenges that organizations will continue to face.
→ Business Intelligence Technology (by Jay Dugan)
This blog will examine an array of technology solutions and present them in a business context. Areas of security, business continuity, networking and databases with an emphasis on business intelligence, will be covered, plus anything else that involves business and IT that comes to mind.
---
May 14, 2009 5:07 PM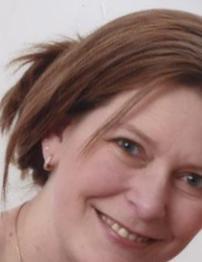 This week's featured blogger is Lori MacVittie of F5's DevCentral network. Her blog, "Two Different Socks," covers the the nuances of cloud computing, virtualized apps, development and hardware solutions related to these topics. Lori is the top blogger in the F5 DevCentral community, and her posts are not only informative; they are entertaining and well-written. Lori is a marketing manager at F5 with a computer science and app dev background. She recently wrote about the struggle for control of security and accountability with regards to the cloud.
Congratulations, Lori, on being our featured IT blogger of the week!
---
May 13, 2009 8:36 PM

Just a quick reminder that Edwin Yuen, Microsoft Virtualization expert, will be on IT Knowledge Exchange on Thursday, May 14th from 11:00 am to 3:00 pm EST to answer your toughest virtualization-related questions. You can visit the blog for more information; this will also be the location of the live chat page.
In case you missed the last one, don't worry! You can still access all of the chat questions and answers by visiting the Microsoft Virtualization Chat tag page.
---
May 12, 2009 9:00 PM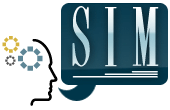 We're happy to announce that IT consultants from the Boston chapter of the Society for Information Management are blogging on IT Knowledge Exchange in conjunction with SearchCIO.com. So be sure to mouse over to the Ask the IT Consultant blog to read their advice and opinions.
>Boston SIM Members of the Boston SIM Consultant Roundtable weigh in on IT systems, services and infrastructure trends facing CIOs and IT leaders. Get advice from experts on overseeing IT business applications, building better IT architectures, reducing costs with SharePoint implementations and more.

Community Manager
Meet the bloggers from Boston SIM…
→ David Goldstein, Managing Partner at Knowledge Management Associates. KMA is a Microsoft Gold Certified Partner that designs and builds knowledge management, business intelligence and office automation applications. We have expertise in Microsoft SharePoint, SQL Server, Office (Word, Excel, PowerPoint), InfoPath and C#. Our customers are mid-to-large sized (100-5000 employees) organizations within a 100 mile radius of Boston. We typically partner with firms that specialize in IT infrastructure and IT strategy.
→ Beth Cohen, President of Luth Computer Specialists, Inc. Luth has been building strong IT delivery organizations from both the user and vendor perspectives. Having worked as a technologist for BBN the company that literally invented the Internet, she not only knows where technology is today but where it is heading in the future. Information Technology is the new heart of business. Let her help you can take advantage of promising emerging technologies, while avoiding dead-end or immature systems implementations.
---
May 8, 2009 8:45 PM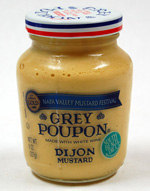 Who better to share their thoughts and experiences with IT products and services than the members of IT Knowledge Exchange? Hey, come back here! Don't run away. We're not looking for hoity-toity, Grey Poupon type of product reviews. We're just looking for some honest, real-world opinions from our members who work in the trenches.
That's right …opinions. Hey, if you want to set up a benchmark lab, that would be great – but seriously, we'd just like to solicit your thoughts in a slightly more orderly fashion to benefit other members.
You use all manner of software and hardware each day, right? Some you love – others not so much. Simply outline why you like your favorite admin tools, utilities or other software and hardware products. That's it – short and sweet.
Or maybe you evaluate products where you work? Let's suppose you recently went through the selection process for a specific category of product. During testing, you determined which solution best fit your or a client's circumstances, for either budgetary or technical reasons. This is helpful information to share.
Yeah, we know – your best fit won't necessarily be someone else's best fit. But we have to start somewhere, don't we? So below is a basic template providing a minimum of required information in an attempt to make this more consistent and helpful. Thanks!

Community Manager
p.s. If you wish to remain anonymous, you may email your product review to me and I'll post it for you.
---

Question Title = "Product Review – Super-duper Server Tools v4.2"
Tag = "Product Review"
Product: Super-duper Server Tools v4.2
Platform: Windows, Linux and Commodore 64
Manufacturer: Super-duper Inc.
Website: http://www.super-duper-stuff.com/
Pros: This product really is super-duper, no fooling. Broad OS support and cost savings.
Cons: The default settings accidentally erase 6 terabytes of customer data, so be sure to change that.
Review: Unlike similar tools in this space, Super-duper Server Tools supports both Windows and Linux, not to mention C64. Wow, now that's what I call a homogeneous environment tool. We were able to consolidate our servers and cut costs by 99%. You should download the patch v1936486.9374g5873h3jk immediately after installation to avoid blah blah, etc.
---
Cut-and-paste the text below into your text editor or word processor
Then simply fill in by writing your product review and post your review on ITKE.

Product:
Platform:
Manufacturer:
Website:

Pros:
Cons:

Review:

---
May 8, 2009 5:17 PM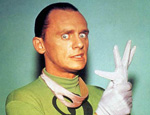 Quick, riddle me this: If a picture is worth a thousand words – then how much is a podcast worth? If you answered with a technical response, such as "a bunch" – then you're absolutely correct. And we just happen to have 3 new podcast blogs on IT Knowledge Exchange for your listening enjoyment.
Visit these podcasts authored by TechTarget editors and industry experts today!

Community Manager
→ Security Wire Weekly
Listen to the top security experts and learn about the latest cybersecurity research. Whether it's the spread of malware, the explosion of spam or hackers exploiting flaws to steal sensitive data, this podcast series aims to find the right ways to defend against ongoing attacks to your systems.
→ Patrolling the Channel
A podcast that educates security solution providers on how to make the best security decisions for customers. Topics include how to implement and monitor technologies in customer environments, how to improve business relations with customers, and how certain circumstances can affect your business.
→ Voices of CRM
A CRM blog for marketing, sales and call center professionals with commentary on CRM news, industry trends and CRM software products from CRM vendors. Read about CRM topics like customer service and call center strategy, sales and marketing strategy and software, SaaS CRM and data integration.
---
May 7, 2009 7:19 PM

This week's featured blogger is Vjekoslav Babic of Navigate Into Success. Hailing from Croatia, Vjekoslav is a consultant at Microsoft who specializes in Microsoft Dynamics NAV. When he is not working or writing in his blog, Vjekoslav is pursuing his writing talents — he recently co-authored Implementing Microsoft Dynamics NAV 2009, the first and currently the only book on this product. He recently wrote about us; you can check out his review of IT Knowledge Exchange here.
Be sure to take a look at Vjekoslav's recent thoughts on risk management and his WinDays9 presentation on Dynamics NAV.
Congratulations, Vjekoslav, on being our blogger of the week!
---
May 1, 2009 2:41 PM
As most of you are aware we have been having some site outages for the past week. The outages have been due to load and database issues and we are resolving them as we speak. This issue has also given us the opportunity to make sure we remain fully scalable to the amount of traffic and content that you, our members, are creating.
I apologize for the inconvenience and if you have any questions, comments or concerns please feel free to email me directly at sbrooks at techtarget.com
I know from the many emails we receive that this site has been extremely helpful for IT professionals around the globe. Our mission is to provide FREE answers and information that will help make IT pros jobs easier on a day to day basis. Without our members that wouldn't be possible.
Thanks
Sean
Community Leader
---
April 30, 2009 8:01 PM
This week's featured blogger is Barry Coombs of Virtualised Reality. Barry is a VMware Certified Professional who blogs about (surprise surprise!) VMware and its related news and troubleshooting tips. He recently blogged about viewing ghost hardware after P2V, and also provided a link to an ESX 3.x command guide. He also has a central location for VMware download links. Congratulations, Barry, on being our blogger of the week!
---