---
July 9, 2009 3:40 PM

This week's featured blogger is Terry Slattery. Terry's blog mainly covers topics related to networking; his recent posts include his CCIE Recertification and creating routing loops with static routes. Congratulations, Terry, on being our IT Knowledge Exchange featured IT blogger of the week.
June 18, 2009 7:34 PM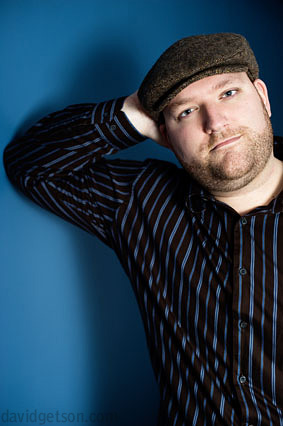 This week's featured IT blogger of the week is Andrew Hay. Andrew is a security professional and author whose blog has recently covered SIEM, SANS security training, and security in the cloud. Andrew has recently released a book on host-based intrusion detection, and has also contributed to a book on Naigos network monitoring and another on Nokia firewall and VPN configuration. You can visit Andrew Hay, self-dubbed "devastatingly handsome" and a BBQer to boot, on his blog here. You can also find him on Twitter at @andrewsmhay.
Congratulations, Andrew, on being our IT Knowledge Exchange blogger of the week!
---
June 18, 2009 12:11 PM

If you're a regular in the community, you may have noticed a change in the look of our search tool. We're pleased to officially present to you the new features of IT Knowledge Exchange's search.
---
June 11, 2009 8:18 PM

Profile: ITKE
This week's featured IT blogger is Amrit Williams. Amrit's blog posts cover topics on security, cloud computing and Microsoft, among others. He recently wrote about the upside and downside of client-side virtualization and the 60-day cyber security review released by the White House.
You can visit Amrit's blog here.
Congratulations, Amrit, on being our blogger of the week!
---
June 10, 2009 6:54 PM
Psst! Don't look now but you're being followed. That's right – your Knowledge Points are now following you on IT Knowledge Exchange. Our members earn Knowledge Points by asking, answering and discussing IT questions. Your Knowledge Points represent your activity in this IT community and we thank everyone for their participation.
Got a *high* Knowledge Point count? Be proud of that! Your fellow members and the ITKE staff appreciate your continued community participation in helping build a great collection of IT answers.
Got a *low* Knowledge Point count? Then dive in and participate to earn and increase your points. All members have experience in some area of IT – so take a moment to share your skills and experience.
Login/Account Box
When you log into IT Knowledge Exchange, the box in the upper right that contains your member account information will now list your Knowledge Points beside your username (or "handle"). So you can now see your current Knowledge Point count with a quick glance. (See below)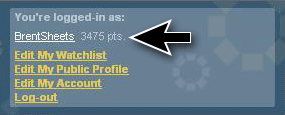 Questions on the Homepage
If you look at the question excerpts on the homepage, you'll notice the member image has been moved from the upper left side of the question to the lower right – and – the member's Knowledge Points and Username are now shown. To view a member Public Profile, you could always click the member photo, but displaying the linked Username now makes this more obvious. (See below)

Individual Questions
Likewise, when you visit an individual question, you'll now see that the member's Knowledge Points shown beside the username, as well. (See below)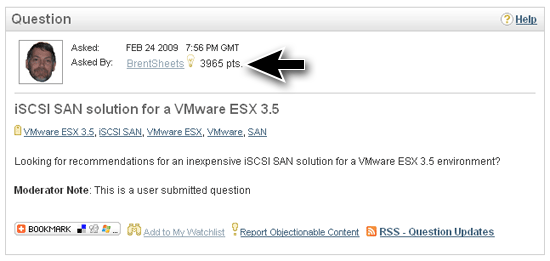 So thanks again for making IT Knowledge Exchange a great place to find IT answers. We are a community – so why not take a moment right now to add a photo, image or logo to your Public Profile? Don't hide – show yourself! Jenny explains how to add your photo in this post. And speaking of great members, we now have three new member moderators helping out. Thanks.

Community Manager
---
June 8, 2009 3:56 PM
We are happy to announce that we have three new site moderators coming on board with us recently:
| | |
| --- | --- |
| | Troy Tate (Labnuke99) is our new moderator for the Security section. He is already well-respected within the IT Knowledge Exchange community as an expert and a blogger on IT Trenches. |
| | Mshen is one of our new moderators for the Microsoft Windows section. He is also a well-respected member of the community, and we are glad to have his help! |
| | Mnman66 is new to IT Knowledge Exchange, but was eager to help moderate our Microsoft Windows section. Let's all welcome him into the community! |
Our new moderators will be keeping a watchful eye on their sections, answering questions and helping users better understand the community.
---
June 8, 2009 1:01 PM
IT Knowledge Exchange is a proud sponsor of the 2009 TDWI World Conference Series — below is information pertaining to the third event in the series, taking place in San Diego, CA in August.
The Data Warehousing Institute (TDWI) has announced it will host its summer 2009 World Conference in San Diego, CA from August 2-7, 2009.
TDWI's premier BI/DW education event emphasizes both the strategies to better manage people as well as the solutions to technical challenges. The full-day courses will focus on creating organizational partnerships and addressing cross-cultural leadership issues. Attendees will also learn the technical aspects of structuring data warehouse architectures and fine-tuning data warehousing performance.
In addition to courses covering the full spectrum of BI and DW disciplines, the conference in San Diego will offer courses aligned to several current industry topics: data warehousing technology, the human side of BI, and in-depth analytics.
For more information about TDWI's upcoming conference, visit the official website here.
Thanks,



Community Manager
---
June 4, 2009 3:41 PM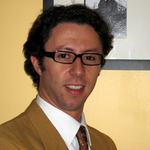 This week's featured blogger is Philippe Winthrop of Enterprise Mobility Matters. Philippe's blog was recently selected as one of Network World's "9 web sites IT pros should master in 2009" by providing readers with his research on enterprise mobility through his firm Strategy Analytics. He recently published research pieces on benchmarking mobility policies and the Windows Mobile "shop," and announced that he will be starting a series of "fireside chats" with thought leaders in the area of enterprise mobility.
You can visit Philippe at Enterprise Mobility Matters here.
Congratulations, Philippe, on being our featured IT blogger of the week!
---
May 29, 2009 2:30 PM
This weekend we are moving our data center to a new top secret secure location 🙂 . Anyways as most of you know this isn't an easy task and as a result we will be having site outages from 9pm EST Friday to 11pm EST Saturday if all goes as planned. If everything doesn't go as planned it main be down for a longer period of time.
The entire department will be helping out as there will be a lot to do. and we apologize in advance for any inconvenience this may cause.
Thanks
Sean
---
May 29, 2009 1:58 PM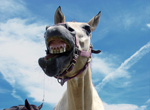 We have a great group of bloggers here on IT Knowledge Exchange. Our member blogs provide a unique perspective into the daily issues encountered in the IT trenches by the pros. I mentioned a few of our most recent member blogs earlier.
But don't forget that we also offer dozens of editorial blogs, as well. For "straight from the horse's mouth" content — read our editorial blogs for the latest news, rumors, commentary and issues driving the IT industry. The editorial blogs provide a valuable counterbalance and complement to the member blogs with viewpoints honed from access to industry leaders. Scroll down to see a few of our most recently added editorial blogs.
How about you? Do you have something to share with the IT community? We'll help you find your voice and be heard. Interested? Then request your own free blog on IT Knowledge Exchange to see if you qualify. Thanks.

Community Manager
:::::::::::::::::::: RECENT EDITORIAL BLOGS :::::::::::::::::::::
→ Unified Communications Nation
In this UC-centric blog, our editors weigh in on unified communications applications, features, trends, news and insights important to enterprise IT networking and telecom pros.
→ Regulatory Reality
Find out how financial service firms from the smallest credit union to the largest insurers are building out their compliance frameworks. Learn what examiners are looking for, what they are saying and what's going into their reports. Hear about how your peers are solving problems similar to yours.
→ The Windows Server Notebook
The Windows Server Notebook features news and commentary on a variety of Windows technologies. Here's your chance to learn about and weigh in on the latest Microsoft releases and strategies, with a focus on server operating systems, virtualization, security and more.
→ Window on WANs
WAN news and views for network professionals who are charged with implementing, maintaining and administering enterprise WANs. Target topics include: WAN optimization and acceleration, virtualization, VPN security and WAN design.
---