---
August 17, 2009 2:59 PM
Here are the most current standings for our Flip UltraHD Knowledge Point contest:
There is still time to step up your game and earn Knowledge Points toward one of four Flip UltraHD pocket camcorders — the contest period ends on August 30th. Visit the blog post for more details and start contributing!
Good luck,

Community Manager
August 13, 2009 5:51 PM

Storage Monkeys is a new social network created especially for storage professionals, allowing experts from all over the globe to connect, network and share photos, videos and information. IT Knowledge Exchange became familiar with Storage Monkeys through Twitter, and upon visiting the site, we recognized many familiar faces in the storage community. If you're an enterprise storage pro, this is a great site to check out!
---
August 4, 2009 7:54 PM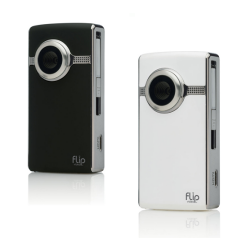 The heat is on as our Flip UltraHD Knowledge Point contest gets into full gear for the month of August. The top four (4) users with the most Knowledge Points from July 13th to August 30th will win a Flip UltraHD pocket camcorder, perfect for capturing the moments of summer! Here are the point standings so far:
Carlosdl: 2,425
BlankReg: 1,670
Labnuke99: 1,495
Mshen: 1,375
Philpl1jb: 1,365
Technochic: 1,130
Yorkshireman: 730
Mrdenny: 615
Fubar: 510
There's still time to get into the community and start asking and answering questions. Good luck!
---
July 30, 2009 1:28 PM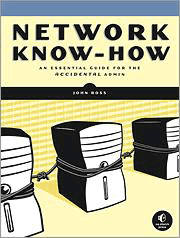 SearchNetworking.com has recently featured a free book chapter from Network Know-How, a great resource for network troubleshooting.
"Troubleshooting," Chapter 17 of the book Network Know-How shows you tools and methods that will help you identify and solve most network problems. Consider using the techniques in this chapter as a guide to logical problem-solving processes. The steps in this tutorial address computer connection problems in Windows, Macintosh, or Linux/Unix operating system as well as on the network itself.
Visit the article on SearchNetworking.com for more information on the chapter, as well as the full chapter text and links to download a PDF version.
---
July 16, 2009 3:57 PM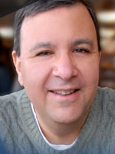 This week's featured blogger is Michael Krigsman of IT Project Failures. In his blog, Michael discusses a wide range of topics, including enterprise software purchasing, "zombie" projects (projects that "just won't die"), and appropriate measurement and metrics in enterprise 2.0 collaboration. Michael is CEO of Asuret, Inc. and specializes in consulting with companies on the successful implementation of hardware and software. Be sure to check out Michael's blog for more insights!
---
July 13, 2009 3:26 PM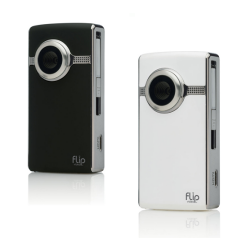 If a picture says a thousand words, how much does a video say? A Flip UltraHD pocket camcorder can hold up to 8 GB of video, meaning every belly flop into the pool, every trip to the beach and every summer sunset can be captured for your video scrapbook or uploaded quickly and easily to a video sharing site like YouTube.
This summer, we're giving away four (4) Flip UltraHD pocket video recorders to the top four Knowledge Point earners from July 13th to August 30th. You can earn Knowledge Points by asking, answering and discussing questions here in the community. Remember: some questions are open discussions, so everyone can contribute.
The contest is open to members in the United States, Canada, United Kingdom and Western Europe.
Previous winners of IT Knowledge Exchange contests are eligible for this contest.
All questions, answers and discussions will be reviewed for validity.
You can start earning Knowledge Points by asking your enterprise IT questions (or telling your friends to ask a question) on our Ask a Question page, or start answering questions that haven't received attention yet:
Good luck!

Community Manager
---
July 9, 2009 3:40 PM

This week's featured blogger is Terry Slattery. Terry's blog mainly covers topics related to networking; his recent posts include his CCIE Recertification and creating routing loops with static routes. Congratulations, Terry, on being our IT Knowledge Exchange featured IT blogger of the week.
---
June 18, 2009 7:34 PM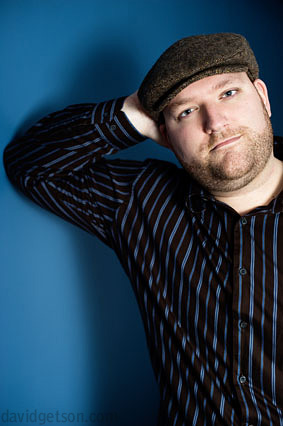 This week's featured IT blogger of the week is Andrew Hay. Andrew is a security professional and author whose blog has recently covered SIEM, SANS security training, and security in the cloud. Andrew has recently released a book on host-based intrusion detection, and has also contributed to a book on Naigos network monitoring and another on Nokia firewall and VPN configuration. You can visit Andrew Hay, self-dubbed "devastatingly handsome" and a BBQer to boot, on his blog here. You can also find him on Twitter at @andrewsmhay.
Congratulations, Andrew, on being our IT Knowledge Exchange blogger of the week!
---
June 18, 2009 12:11 PM

If you're a regular in the community, you may have noticed a change in the look of our search tool. We're pleased to officially present to you the new features of IT Knowledge Exchange's search.
---
June 11, 2009 8:18 PM

Profile: ITKE
This week's featured IT blogger is Amrit Williams. Amrit's blog posts cover topics on security, cloud computing and Microsoft, among others. He recently wrote about the upside and downside of client-side virtualization and the 60-day cyber security review released by the White House.
You can visit Amrit's blog here.
Congratulations, Amrit, on being our blogger of the week!
---