---
September 22, 2009 1:03 PM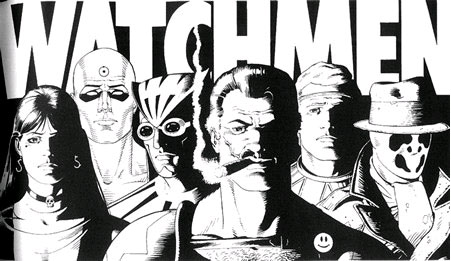 Curious as to what the most popular IT questions and answers are on  ITKE? So were we! So we've been watching the watchlists, so to speak, to bring you the top 10 questions, answers and discussions at the top of user watchlists this week:
1. What does it mean by related data in a database? was asked by Amitkumar163 and answered by MrDenny and MeandYou, with improvements by Mjozsa.
2. Will virtualization and consolidation change the way IT buys hardware? sparked an active exchange between mrdenny and Jim4522.
3. Will oracle 9i work with Windows Server 2008 domain controller 64bit? is deftly answered by the inimitable Carlosdl.
4. SQL server 2000 increase database auto-grow is answered by mrdenny.
5. Why no memory overcommit? Will we see it in the future? was a question from the Microsoft Virtualization Chat, answered by both Microsoft's EdwinYuen and IT Knowledge Exchange's own mrdenny.
6. Missing Personal Folders were lost by Kwt712, and hopefully found by Carlosdl. Do you have any tips?
7. What are the licensing requirements associated with App-V? was another question asked during the Virtualization Chat, and was another one answered by Yuen and mrdenny.
8. logging on as administrator on a user's windows vista computer was asked by Dawdaw and answered by a host of helpfuls, including pjb02222, Mshen, Labnuke99, Carlosdl and Fubar. Any other methods to add?
9. DB question(s) that I have never heard a direct answer for was posed by VirgilReality and answered by Kccrosser, Meandyou and CharlieBrowne, but maybe you can weigh in, too?
10. Analyze Oracle 10g was posed by Slcoit … and answered by Slcoit too!
Now, go ask a question yourself, and maybe you'll see your name up here next week!
September 21, 2009 3:10 PM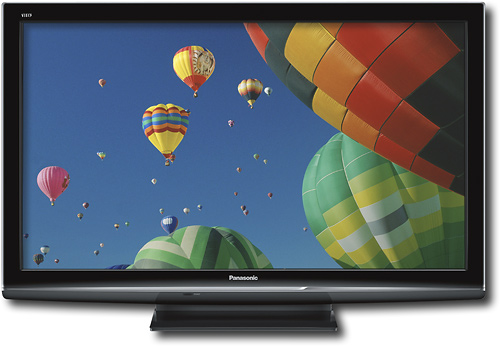 If you're familiar with IT Knowledge Exchange, you may know that many of our contests revolve around Knowledge Points, which are earned by asking, answering and discussing questions in the community. In our biggest giveaway ever, we're doing things a little differently, based on quality of contributions rather than quantity, nominated and judged by your peers.
From today through Friday, November 20th, a team of community managers (along with Michael, Sean and Jenny) will be reading through the community and taking note of the following:
Detailed questions that are well-tagged and include specific information on hardware/software makes and models, error messages, and any other information that will help the question get answered
Thorough, well thought out answers that include plenty of information to help the user toward a solution
Thought-provoking discussions that keep the conversation going
We have set up a community feedback page here where any member can nominate another member — everyone is involved in this process.
*Contest Update 09/23: We will be giving away five $20 Amazon gift cards at random to members who nominate others on the official nomination page.*
When the contest period ends, your team of judges will deliberate and choose one user who best represents a "star IT Knowledge Exchange community member". The winner will receive a 42″ Panasonic flatscreen television. Due to shipping restrictions, only US, UK and Canada residents are eligible.
Good luck to all who plan on participating, and remember — quality is king.

Community Manager
---
September 17, 2009 3:12 PM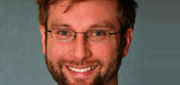 Michael Hay of The Storage Muse has plenty to say about enterprise storage — he's an R&D strategist at Hitachi Data Systems, working to understand customer needs for storage solutions. In The Storage Muse, he's recently written on LUN migration and file-level migration, as well as the Google File System. Be sure to visit Michael's blog today.
---
September 17, 2009 2:13 PM
---
September 15, 2009 12:35 PM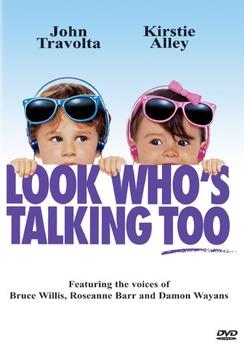 Thursday we launched a weekly feature highlighting the top 10 blog posts, and now we're doing the same for questions. The questions featured below are the 10 most "watched," often because others have the same question or are just interested in how are community will answer it. All but one, about Oracle 11g remote servers, are answered but, as the saying goes, there's more than one way to DROP a table.
Incidentally, as we continue to add more regular features to the Community Blog, we've decided that my non-community update posts will be moved to a new blog that will focus on general IT news and bringing you top expert voices via guest posts. If you have ideas on what you'd like to see there, or features you'd like to see on the Community Blog, just get in touch at Michael@ITKnowledgeExchange.com.
---
September 10, 2009 6:38 PM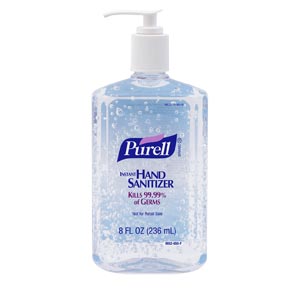 If your company is like most, it's not ready for an H1N1 outbreak, very likely coming soon to a neighborhood near you. As the AP reports, a Harvard School of Public Health study had frightening results:
… two-thirds of the more than 1,000 businesses questioned nationwide said they could not maintain normal operations if half their workers were out for two weeks. Four out of every five businesses expect severe problems if half their workers are out for a month.

"What we found is that a minority of businesses have started some sort of emergency planning," said Robert Blendon, a professor of health policy and leader of the project sponsored by the U.S. Centers for Disease Control and Prevention. "Most, I don't think, have thought through the implications of something so widespread."
A company's IT infrastructure could be critical in reducing the effects of an outbreak, both in preventing employees from getting the flu and letting those who do have it keep up a nominal productivity level by working remote. Linda Tucci, with SearchCIO, did a pair of interviews with the CIO of the Center for Disease Control (CDC), James Seligman. He offered 5 strategies for getting a business H1N1 prepared:
Have a detailed pandemic influenza plan ready with buy-in from the highest levels.
Cross-train employees to make sure that every critical position has a two- or three-person deep fallback.
Pre-requisition supplies from ink and paper to respirator masks and hand sanitizer.
Check supplier readiness to make sure key outsourcers and partners are equally prepared.
Check HR policies to see if remote working and paid leave policies make sense in terms of preventing a spreading outbreak.
Linda's interview goes into more depth on Swine Flu, with her follow up drawing parallels between H1N1 and the Conficker computer virus.
H1N1 Swine Flu Preparation Resources:
---
September 10, 2009 4:08 PM
IT Knowledge Exchange is a proud sponsor of the 2009 TDWI World Conference Series — below is information pertaining to the fourth event in the series, taking place in Orlando, FL in November.
The Data Warehousing Institute (TDWI) has announced it will host its fall 2009 World Conference in Orlando, FL, from November 1–6, 2009. Industry leaders such as Cindi Howson, founder of BIScorecard, and Wayne Eckerson, director of TDWI Research, will deliver keynote presentations to support the conference. Howson will speak on the secrets to BI success, while Eckerson will present the future of business intelligence.
TDWI's World Conference in Orlando is a vendor-neutral BI and DW education event that offers more than 45 full- and half-day courses taught by industry practitioners. TDWI's Orlando conference also features many unique offerings, including Certified Business Intelligence Professional (CBIP) training and testing, peer networking sessions, Guru Sessions, and more.
For more information on TDWI's upcoming conference, visit www.tdwi.org/orlando2009
---
September 10, 2009 2:54 PM
As part of a new feature on the Community Blog, each week I'll be doing a run down of the 10 most popular blog posts over the previous week, in case you were wondering what your peers were reading or a hot topic somehow missed your radar. Still think we missed something? Send me an e-mail at Michael@ITKnowledgeExchange.com and let me know, or better yet, request your own blog, hosted right here on ITKnowledgeExchange.
10. Bob Cancilla on the future of System i One of the Sytem i's biggest fans also shares a dose of hard reality as he sees it.
9. The EU fiddles while Sun burns Ed Scannell takes the European Union to task for kicking Sun while they're down.
8. How to allow the root user to log in to VMware ESX Server with SSH An old post but hot this week, David Davis explains a tricky procedure in clear terms.
7. Importing VMDK disk files into Sun xVM VirtualBox Rick Vanover (VCP, MCITP,MCTS, MCSA) offers another how-to, fresh off the presses and quite in demand.

6. Swine flu and business continuity planning resources Anne McCrory combs through the web to bring together the best resources on preparing for an H1N1 outbreak.

Read on for the top 5 … Continued »
---
September 10, 2009 1:59 PM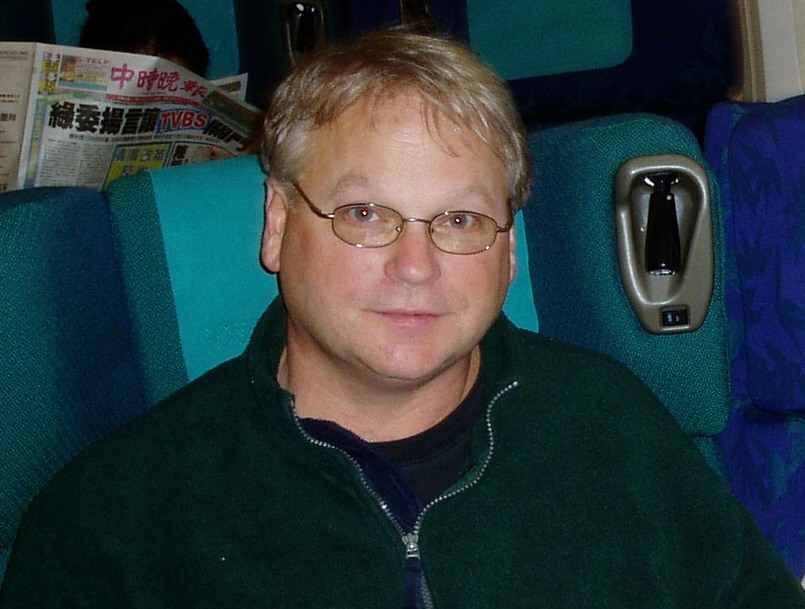 Greg Schulz was our "Featured IT Blogger" last week; this week, he's back to write a guest post on storage performance and availability. Welcome, Greg!
———————————————
Yes that is correct, performance equals availability, along with the inverse, availability equals performance also holds true. The two are very much intertwined yet seldom discussed, so let's take a quick look at how they are interrelated.
Here's why, if you do not have availability how do you have performance, if you do not have adequate performance to meet QoS or other time sensitive needs, how do you have availability?
Given current economic conditions and the pressure to do more with less, or, do more with what you have, IT Data Center infrastructure and storage optimization are popular topics. In the continued quest to optimize IT infrastructures including storage to achieve more efficient use and effective service delivery, a focus has been on space capacity utilization. However the other aspect of boosting efficiency and productivity is identifying, isolating and addressing bottlenecks in IT data center infrastructures including storage.
A simple example of how performance and availability are related is in the form of RAID (Redundant Array of Inexpensive/Independent Disks), you know, the 20+ year old technology that some have declared as being dead. Yet, RAID continues to be commonly deployed and is ubiquitous from consumer to soho to SMB to SME to enterprise in all of its different forms (See figure 1). Various RAID levels (Figure 1) allow different levels of performance and availability along with capacity options to be aligned and meet specific needs.
Other impacts on performance and availability include failed adapters, controllers or other components include automatic disk drive rebuilds in RAID sets using hot spares. Background tasks including parity scrubbing or data consistency checks, snapshots, replication, deferred or post processing for data deduplication, virus and other tasks can also manifest themselves as performance or availability impacts.
Availability and performance issues are not limited to storage systems; they also apply to servers and I/O network or data paths including switches and routers. Keep an eye on alternate pathing configurations for I/O adapters along with error counts. On switches or routers, monitor error counts, retries along with how they compare with normal baseline performance profiles.
Some general tips and comments:
Establish baseline performance indicators during normal periods of time
Compare normal baseline performance and other indicators to problem times
Review RAID storage system configuration for low cost near-term opportunities
Fast servers need fast I/O paths, networks and storage systems
Align tiered storage to meet performance, availability, capacity and energy needs
SSD attached to slow or high latency controllers can introduce bottlenecks
Look beyond IOPS and Bandwidth keeping response time or latency in focus
Keep availability in perspective as errors or failures can cause performance issues
Hopefully this helps to put availability and performance as being interrelated into perspective providing food for thought. Learn more in my Storage Decisions New York City fall 2009 talk titled "The Other Green — Storage Efficiency and Optimization" as well in my books, "The Green and Virtual Data Center" (CRC) and "Resilient Storage Networks" (Elsevier) at www.serverandstorageio.com.
Cheers,
Greg Schulz
About the author
Greg Schulz is founder of the Server and StorageIO Group, an IT Industry Analyst and Consultancy firm who can be found at www.storageioblog.com and twitter @storageio.
---
September 8, 2009 1:30 PM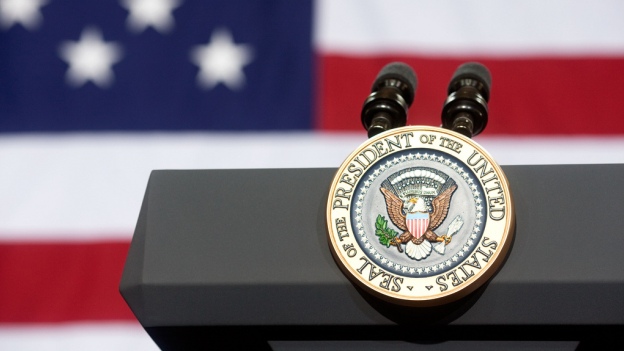 President Obama's back-to-school speech has stirred up a bit of controversy even before he's given it (it's set for noon EST today), but the transcript (see below) has him sticking to the fundamentals: Work hard, stay in school, wash your hands, he will admonish the nation's schoolchildren. At least, the ones whose schools participate.
He also urges students to forget making their millions by "rapping or basketball or being a reality TV star," and instead focus on more practical pursuits, including careers in technology. "Students who sat where you sit 20 years ago founded Google, Twitter and Facebook and changed the way we communicate with each other," he is set to say. "Come up with the next iPhone."
So if America's going to have a new generation of technophile careerists, what's it going to take to make it on top? What's your advice for the next generation, particularly if they want to make a career in a technology field? Let me know at Michael@ITKnowledgeExchange.com or join the discussion below.
---