---
January 20, 2010 10:51 AM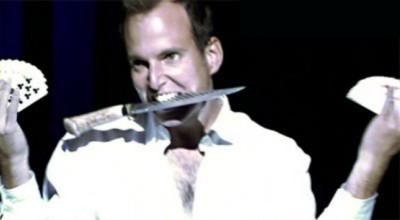 Update 11:56 am: Added additional link to feedback page started by Technochic.
This is one of the most frequent questions we receive in our mailbox — member logs in, member asks question, member comes back later to check on question, question has mysteriously disappeared. So why the mystery? Are these questions not going through? Does IT Knowledge Exchange harbor magicians?
Sadly, no, it isn't magicians. If it was, I'd put them straight to work on my taxes this year. The real story has to do with the questions themselves…
When a member posts a question to IT Knowledge Exchange, we see the new activity and read it. Yes, your friendly neighborhood moderators take a look at every question that comes into the site. If the question needs additional tags or title clarification, we make the appropriate changes. However, if we come across a question from one of the following categories, it is swiftly deleted:
Homework and exam questions
Advertising-based messages
Basic "what is" questions that can easily be answered in a search engine: "What is networking?", "What does VoIP stand for?"
Consumer questions: "How do I change the ringtones on my BlackBerry?" "What antivirus should I install on my personal laptop?"
Job postings
Questions that are not enterprise IT-specific: "How do I format my spreadsheets?"
"So why the heavy-handedness? Can't we all just get along?"
Think of it this way: you're an enterprise IT professional. Maybe you're a network administrator or a systems engineer. When you visit the site, you only want to see content that is relevant to you. Perhaps you sign up for specific topic updates by e-mail or RSS, or add questions to your Watchlist to make sure you're seeing what you need to. What would happen if you started to receive "junk questions" in addition to the valuable content?
Our goal as moderators is to keep the conversation as specific to enterprise IT as we can, because that's what the community is all about. Of course, we can't always catch 100% of it — we need your feedback to do that! If you see a question or answer you think doesn't belong in the community (homework questions, sales pitches), please speak up! Flag the question, post something in the discussion or send us an e-mail. We also have a couple of site feedback discussions open where you can contribute your thoughts. This community is meant for your benefit — help us keep it clean!
Thanks,

Community Manager
---
January 14, 2010 9:20 PM
After the first week of our Nexus One Challenge on IT Knowledge Exchange, our top 10 points earners are:
OwenAmbrose
Ryan8613
Technochic
Carlosdl
TomLiotta
Steveoasdfasdf
Mrdenny
SandeshSegu
Whatis23
MarkK
Though one week has passed in the contest, there's still plenty of time to nudge your way into the top 10. As a reminder, you can earn Knowledge Points by asking, answering and discussing questions in the community, and by participating in special Knowledge Point challenges, which we will announce periodically. Keep up the great work!


Community Manager
---
January 14, 2010 5:45 PM
If you've got a keen eye, you may have noticed that the tabs on the front page have changed. After a brief absence, the "Unanswered" questions tab has returned to the front page.

Recent IT Questions, IT Answers and Discussions are still in the navigation, but some members gave us feedback that they missed the "Unanswered Questions" tab. So, naturally, we listened and brought it back!
The unanswered questions tab is a great way to start participating on the site — it lets you filter through and see the areas where our members still need help. Remember, you can also access unanswered questions by parent tag if you are only interested in networking or virtualization queries.
Remember that every answer earns you 15 Knowledge Points toward community fame, a free t-shirt, or even cool prizes (like, say, a Google Nexus One).
Happy answering, and remember, your feedback on the site is what we count on to make the community better! Don't be afraid to tell us what you'd like to see.
Thanks,



Community Manager
---
---
January 13, 2010 10:59 PM
… and we're back! Here's our grand return to our most-watched questions of the week. Don't forget: Each question you ask and answer brings you closer to your shot at Winning the unlocked Nexus One phone. So go ahead: Ask away!
1. Tdizzle342 asks for help with a database structure and MrDenny, Carlosdl and Msi77 all happily chip in.
2. Gunzforlife fires away with a question about updating char which Carlosdl and MrDenny help him with.
3. Asharkawy asks about connecting Oracle Forms 10g to Oracle Database Express Edition, which Carlosdl answers.
4. Grandaddutt asks about name input in Visual Basic 6, and once again Carlosdl answers.
5. 535236917 encounters error Ora-06550; Carlosdl sorts through the numerology to explain the error, while Jcmdba offers some general error hunting advice.
---
January 11, 2010 9:34 PM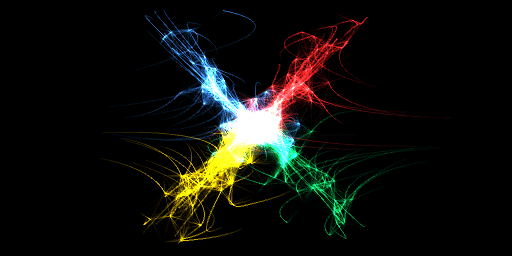 That ghostly, mesmerizing light above? It's the Nexus One boot screen, and it (and, err, the rest of the phone) could be yours if you enter the the ranks of the top 10 Knowledge Point earners over the next month. You don't even need to be answering questions to get those points! Tweet out the contest if you're on Twitter, for example, to get 250 free Knowledge Points. Simply ask a question and get 5 points. Don't have any questions to ask?
Ok, we'll make it even easier: Make a great comment that catches the eye of one of our IT bloggers, and you can receive up to 200 more points. Each blogger has been given a directive to seek out their "comments of the week," and this week and next we'll be scouring blogs for other great comments. Looking for some reading material? Browse through our full list of blogs, or choose from this list of bloggers who have agreed to keep an eye out this week (check back as the list is updated):
Add an insightful comment that catches the blogger's eye, and they might submit it as their "Comment of the Week," and we'll credit your ITKnowledgeExchange.com account with 200 knowledge points.
Users are only eligible to win one comment of the week bonus, and only quality comments will be nominated, so no spamming!
---
---
January 7, 2010 2:40 PM
You've heard the buzz, seen the videos (you haven't?!), and now is your chance to win an unlocked Nexus One (aka, the Google phone) for yourself.
We'll pick one winner randomly from the top 10 Knowledge Point earners between now and Midnight, Friday Feb 26th EST. How do you get points?
5 points for every quality question.
15 points for every quality answer.
100 points and beyond for answering bounty questions, like this Cisco networking question Uscgcwo4 answered.
But wait! There's more: We'll also have other limited opportunities, popping up here on the Community blog, on our homepage and on our Twitter account, @ITKE.
Our first opportunity? Tweet this out and we'll award you an extra 250 points to get you started:
I'm doing the @ITKE #NexusOne Challenge by asking and answering IT questions. You can too! https://bit.ly/7mBwGP
And just in case you need a little more incentive, here are the Nexus One specs:
Android Mobile 2.1 Platform
4 GB space (expandable to 32 GB)
Cellular, WiFi and Bluetooth connectivity
5 MP camera
3.7-in display
Touchscreen
Unlocked!
Good luck!
---
---