---
March 5, 2010 8:15 PM
Over the past couple of years, I've spent my days learning from the IT Knowledge Exchange community, and getting to know many of the members not only professionally, but gaining an insight into your accomplishments, frustrations and hopes for the future. Today will be my last day as your community manager, and it's a bittersweet day.
While I'm excited for my new opportunity outside of IT Knowledge Exchange, I would be remiss if I didn't say how much I've appreciated you letting me participate, and even more importantly, letting me listen. It has been a privilege and a pleasure to serve this community, and I wish every one of you the best of luck in your future endeavors.

Community Manager
---
March 1, 2010 4:37 PM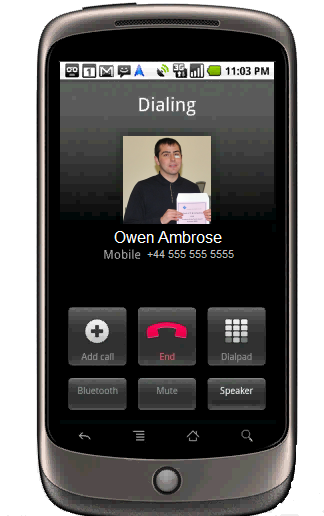 The final counts are in, and with the help of Random.org, we've drawn the winner for our Google Nexus One Challenge. Congratulations, OwenAmbrose, you'll be receiving a Nexus One smartphone courtesy of IT Knowledge Exchange!
All of our members in the Top 10 put forth a stellar effort, and we'd like to congratulate them on making it to the final drawing:
– TomLiotta
– Carlosdl
– Technochic
– Mrdenny
– Gent01
– OwenAmbrose
– Yasirirfan
– XENOPHON22
– Ryan8613
– Whatis23
Thank you to all the participants, and congratulations again to OwenAmbrose!
---
February 25, 2010 6:06 PM
After the final full week of our Nexus One Challenge on IT Knowledge Exchange, our top 10 Knowledge Point earners are:
XENOPHON22 has edged into the top 10 at the very last minute! Can he hang on to his post through midnight tomorrow, when the contest ends? Stay tuned for the final results next week, and the drawing for the Nexus One smartphone.
Though the Nexus One contest may be drawing to a close, there are still plenty of great ways to win on IT Knowledge Exchange. The Intel Open Port IT Scavenger Hunt has launched with a chance to win a laptop, among other great prizes, and we also have a guide to all of our current contests, which include all the ways you can earn Knowledge Points right now.
Thanks,


Community Manager
---
February 18, 2010 7:03 PM
After the sixth week of our Nexus One Challenge on IT Knowledge Exchange, our top 10 Knowledge Point earners are:
XENOPHON22 and Philpl1jb are currently within arm's reach and could very well nudge into the top 10 by next Friday when the contest ends. Remember, you can earn Knowledge Points now by asking, answering and discussing questions in the community, and by participating in special Knowledge Point challenges which we announce in the community, on the blog, and on Twitter (@ITKE).
Need an easier way to stay up to date on the contest? Subscribe to the "Nexus One" tag on our blog and keep tabs on our Knowledge Point Challenges in your favorite RSS reader. Michael, our community editor, has also just created a guide to all of our current contests, which include all the ways you can earn Knowledge Points right now.
Thanks,


Community Manager
---
February 18, 2010 2:15 PM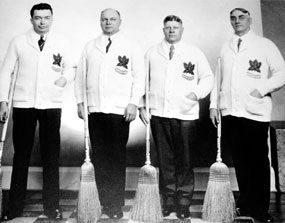 Maybe it was just the coming Olympic fever. Maybe we had excess good will towards man, still lingering on past December. Maybe we just like you too darn much! But the other day, looking at our homepage, Jenny astutely noticed we've got a lot of contests going on, and while individually they're pretty simple, altogether they're starting to rival the complexity of curling scoring rules.
Because we want to make sure you get every opportunity to take home your gold, we have assembled a nice, simple guide to all the opportunities you have to win a Wii, a laptop, a Nexus one, free books and more over the next few weeks.
Now there's no excuse not to play like a champion.
---
February 17, 2010 10:36 PM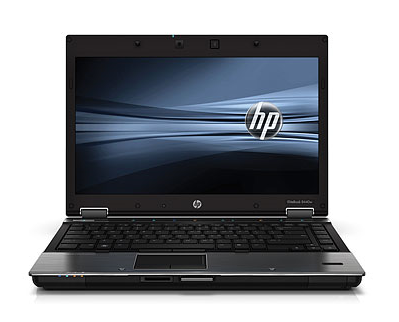 To familiarize IT Knowledge Exchange members with its Open Port IT Community, Intel has launched a scavenger hunt with a handsome grand prize — an HP EliteBook 8440w, complete with the brand new 2010 Core vPro processor.
The Intel Open Port IT Community is a key online resource for IT professionals seeking advice at all stages of the IT decision making process. From topics like server virtualization to remote management of notebook and desktop PC's using Intel vPro technology, Open Port offers a network to gain access, share ideas and discuss the most relevant topics with leaders of the IT community.
Besides an opportunity to win a brand new laptop, we're also giving away Amazon gift cards to runners-up, and if you're an IT Knowledge Exchange member when you fill out the survey, you can win even more just by participating! IT Knowledge Exchange members who complete the survey and enter their information on the "thank you" page will receive a free IT Knowledge Exchange sticker, as well as 200 bonus Knowledge Points credited to their account. What's not to love?


Visit the official Intel Open Port IT Scavenger Hunt contest page for all of the questions (plus hints) and get all the details on the contest.
---
February 17, 2010 10:11 PM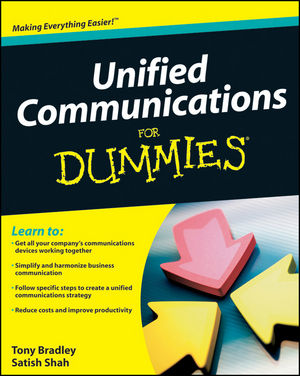 Think POTS is the pits? Looking to build out the call center of the future, or even just bring your office's phone system into the 21st century? Then Tony Bradley's your man: He's been blogging on unified communications right here on ITKnowledgeExchange, and now his book "Unified Communications for Dummies" is out and available.
We've even got 3 chances for you to win a free copy*! Simply ask or answer a Unified Communications question between now and next Wednesday, e-mail me and I'll send copies to the best question, best answer, and a volunteer reviewer. If you volunteer to review the book, you don't even need to ask a question: Just e-mail me and let me know!
Good luck, and congrats again to Tony for a stellar publication.
*Some shipping restrictions apply.
---
February 17, 2010 6:13 PM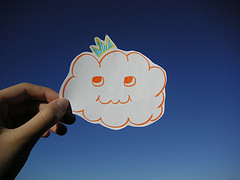 On Tuesday, February 23rd, Microsoft experts Jim Glynn and Brett Hill will be joining us live on IT Knowledge Exchange for a chat about Cloud services related to SharePoint and Exchange. If you'd like to post your question in advance, visit the chat page and leave it in the comments. You can also sign up for an e-reminder to be e-mailed on the day of the event. We look forward to joining Jim and Brett on the 23rd, and hope to see you there.
---
---