---
September 19, 2012 6:29 PM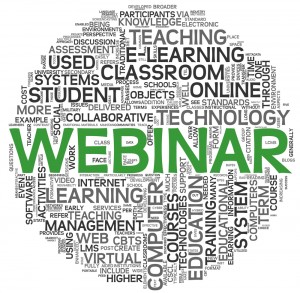 Webcast image via Shutterstock
SunGard will be hosting a live webcast on September 27 at 2 p.m. ET to talk about why it's important to re-evaluate your DR strategy and spending dollars and determine whether or not they're optimized to mitigate the real risks to the business.
Companies face many hurdles when trying to implement and manage a successful disaster recovery program, including lack of available resources and budget; unrealistic testing scenarios; interdependencies between applications; and backups.  In addition to these challenges, today's manual or semi-manual processes don't scale to meet the potential risks businesses face today. Learn how to optimize and manage your company's DR program to make sure these hurdles are corrected.
See you there next week!
September 12, 2012 6:15 PM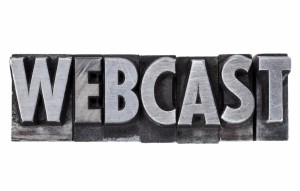 Webcast image via Shutterstock
SearchDataManagement will be hosting a live webcast with experts from Teradata and industry analyst Lyndsay Wise on September 19 at 1 p.m. ET on creating an integrated BI and data warehousing architecture for effective management of analytical workloads.
As companies deal with rapidly-growing amounts of data, relying on traditional business intelligence (BI) tools alone to manage their critical information is no longer an option. Although there is still a place for general purpose BI platforms to manage small workloads and perform basic analyzing tasks, the growing complexity of workloads and  data requests are forcing companies to integrate purpose-built analytical platforms with their existing BI infrastructures.
Purpose-built analytical platforms offer companies superior data warehousing (DW) capabilities and advanced functionality to more easily and effectively perform data analysis. In her keynote presentation, industry analyst Lyndsay Wise will discuss the challenges companies are facing today by relying on traditional BI tools and systems alone and will highlight the benefits of adopting an integrated BI and DW architecture to meet the increasingly-complex demands of business today.
Hope to see you there next week!
---
September 12, 2012 4:46 PM
Please join us for our #SDNY2012 TweetChats series! As our annual Storage Decisions New York Conference approaches, we're excited to get the conversations started!
Rich Castagna (@RichCastagnaTT), Editorial Director of the Storage Media Group along with our Editorial Events team (@TT_Edit_Events), will be hosting this #SDNY2012 TweetChat 3 part series, kicking off this Friday, September from 11:00-11:30 EST in the #SDNY2012 TweetChat Room.
We're thrilled to have conference speakers participate in the conversation! Here are planned topics and some potential discussion questions:
September 14th, from 11:00-11:30 EST
Speakers Participating
– Ben Woo (@BenWooNY)
– Dennis Martin (@Demartek)
– Brien Posey (@BrienPosey)
T1: Networking:
In terms of Ethernet for storage networking, how much share does 10 Gigabit Ethernet have at this point, compared to Gigabit Ethernet? [this is if Dennis is comfortable addressing a market share question]
How is that impacting adoption of FCoE?
InfiniBand has been getting more press recently among the storage-centric tech press. What's happening there?
What about Fibre Channel: Carol Sliwa did a story a few months ago citing research from Dell Oro group that found that's predicting that 77% of FC switch shipments will go to 8 Gbps FC this year and that in 2013, 8 Gbps and 16 Gbps should split the FC switch market about evenly. What type of company really needs 16 Gbps FC?
T2: Cloud Backup
Is cloud backup being used in larger enterprises today or is it still mainly a SMB or small business play?
Now that many backup software products offer a disk to disk to cloud option, do you suspect more organizations will deploy cloud backup?
Is it getting easier to integrate on-site backup with cloud backup? Or do challenges remain?
How are cloud gateways being used today – do they offer backup-specific functionality?
How do you typically see cloud backup being used today? Similar to tape? Or are organizations using more sophisticated functionality that some cloud providers offer like the ability to run a backup of virtual machine in the cloud?
September 18th, from 3:00-3:30 EST
Speaker Participating
-Brian Madden (@brianmadden)

T1: VDI
We know that storage has a lot to do with the success or failure of a VDI project. But it seems to be a bigger impediment than people expected five or so years ago when we first started hearing about VDI. Why is that?
What are the companies with successful VDI projects doing right around storage? Or, what are the others doing wrong?
In your session at Storage Decisions, you'll be talking about why SSD (typically used to prevent boot storms) doesn't fix the VDI storage problem. Is the issue that SSD isn't sufficient to address boot storms? Or that other problems exist that SSD can't fix?
September 20th, from  3:00-3:30 EST
Speakers Participating
-Randy Kerns (@rgkerns)
-Jon Toigo (@JonToigo),
T1: Infrastruggle:
Storage metrics:  When designing storage systems, I've always considered performance metrics, like IOPs and RPOs. Should I be adding energy-centric metrics to the mix?
Going green: I'm trying to evaluate vendor pitches from companies saying they are "green"—what's a good rule of thumb? Should I be looking strictly at power costs?
Vendors and capacity: Along those lines, I'm focused on IOPs but my vendor is focused on capacity, it seems. Why is that?
Thin provisioning: My vendor keeps talking about "thin provisioning"—is this really important? Do I need this automated?
T2: Big Data:
My CIO and me: My CIO keeps hearing about big data technologies and wants to know if they apply to us. Should I be basing my response on whether I've got a certain number of terabytes? Or a longer list of criteria?
The BI side: Do you see storage decision makers having to involve the application folks, or work with them, on big data decisions.
I don't see big data as anything different from what I've always done—build infrastructure for limitless data-what' changed?
Will my Big Data initiative inevitably involve Hadoop?
Reminder: #SDNY2012 TweetChats are a marketing-free environment! Join the chat to connect, learn and get excited for our upcoming Storage Decisions Conference Sept. 24-25, but please do not post product-specific information.
It's easy to join the Twitter conversation by logging in to the #SDNY2012 TweetChat Room, which automatically keeps you in the conversation by tagging all tweets with the #SDNY2012 hash tag. If you are unable to access the TweetChat room, simply search in Twitter for #SDNY2012 and tag your tweets with #SDNY2012 so they can be seen by everyone else.
If you have any questions, please contact Greta Lindberg, Editorial Events Associate at TechTarget, at glindberg@techtarget.com.
---
September 5, 2012 2:24 PM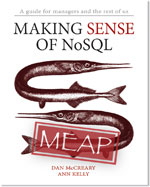 Data wranglers, your time has come. But you knew that already. It seems like every day we're hearing about a new startup or solution aimed at making sense of the mass of data organizations must process.
But that doesn't mean everyone's clear on all the options. Like NoSQL. Yeah, it's a big deal, used by a lot of big data companies, but why, exactly?  Making Sense of NoSQL, a recent e-book from Manning Publications, aims to answer that question and others. We've got an excerpt of it up on our IT Bookworm blog right now.
Want the whole thing? Just submit your data management story in our Open IT Forum. We'll choose our 'favorite' scenario (note: we're not taking pleasure in your pain) and award the prize.
---
August 16, 2012 7:09 PM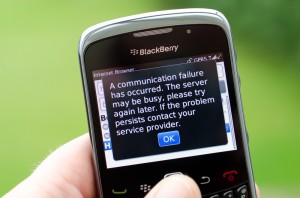 Blackberry image via Shutterstock
RIM, Symantec and VMware lead the way in this week's IT Blog Top 10. Enjoy!
1. Why did Eran Hammer storm out of the Internet Engineering Task Force's recent meeting? Adam Riglian knows.
2. Sorry, but you're paying too much for solid-state drives.
3.  After a recent hack exposed Apple and Amazon's security holes, Ron Miller explains why the cloud shouldn't receive the entire blame.
4. Robin Miller offers a positive review of the book, Ubuntu Made Easy. Summary: You will curse less.
5. The once great smartphone giant RIM is teetering on the edge of extinction. However, it still has one true asset left in the tank.
6. Watch out, storage world. Symantec is teaming up with startup Violin Memory to provide flash arrays with data management software.
7. It's a battle of VMware user groups, as the global outfit is invading Boston for a meeting in September. Can there be only one?
8. Nathan the IT Guy explains Intel's new mSATA standard, which allows ultrabooks the ability to provide space for consumers.
9. Woohoo! NetApp becomes the first major storage vendor to support the CDMI standard.
10. Are you ready for HANA? Todd Morrison explains how people use data is the key.
---
August 16, 2012 2:46 PM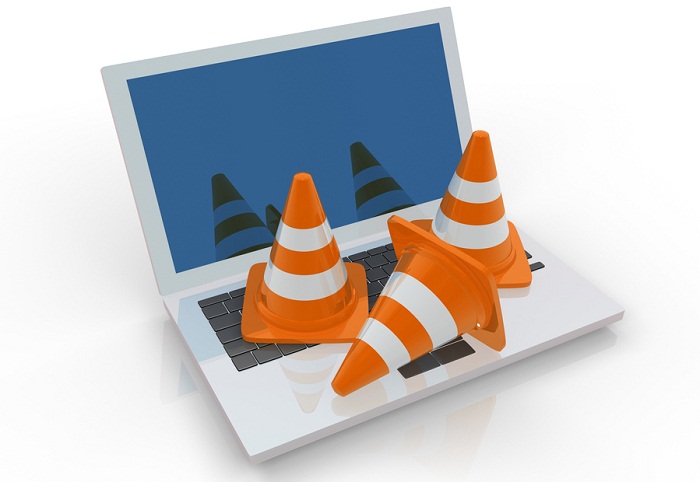 Website maintenance image via Shutterstock
It's your friendly community manager here with a quick update. We've had a busy summer at ITKnowledgeExchange, and I wanted to make sure you're all up to speed on the improvements and fixes we've made to the site.
Our Social Media Profiles
You can now find ITKnowledgeExchange throughout the social web. We're active on Twitter (@ITKE), Facebook and Google+. The conversations are going strong in our ITKE LinkedIn Group, which is open to all. You can also find our favorite IT videos on our YouTube channel, and a growing list of presentations we like on Slideshare. If you're also in any of these places, please join us.  If you didn't notice, you can now access all our social accounts using the handy icons in the "What's New" box on the homepage and on the Blogs page.
Blogs Are Booming
Have you checked out our Enterprise IT Watch blog recently? We've been posting tons of new content there each week, from tech history tidbits to videos to infographics to events – and look out for some great guest posts in the near future. We've also launched a new blog, Vendor Tech Talk, where interested IT vendors can contribute their perspectives.
WordPress Upgrade
In June, we upgraded the site to the latest version of WordPress to take advantage of all its new features. We didn't change how the site looks (that's coming down the road); it was more for ease of use on the back end. We also made a smaller upgrade more recently.
In possibly related news, we have seen a few bugs on the site of late, and are addressing them on an ongoing basis. Read on for more detail.
---
August 15, 2012 4:51 PM
Winners image via Shutterstock
We're halfway through our August member contest, where our top 10 most active members will win $50 Amazon gift cards for their efforts. A quick look at the leaderboard shows it's a tight race – TomLiotta has the top spot locked up, but that's all we can say for sure. Check out the full list:
1. TomLiotta (1230 Knowledge Points)
2. CharlieBrowne (385)
3. carlosdl (265)
4. AndreaF (235)
5. philpl1jb (225)
6. BigKat (165)
7. rechil (150)
8. trfhtrh (145)
9. mrdenny (130)
10. FrankWM (110)
Are you among the top 10? If not, what are you waiting for? There are still two weeks left to earn points by asking, answering and discussing questions, so get on it.
---
August 9, 2012 7:35 PM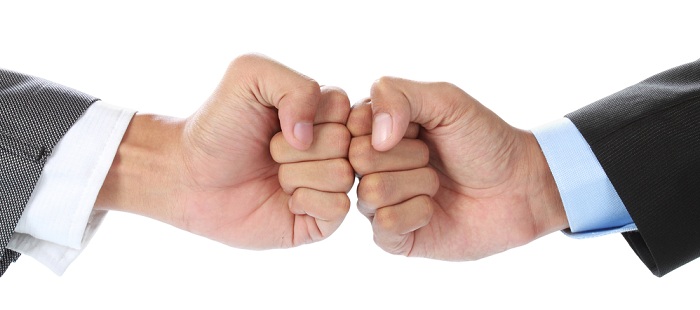 Fists image via Shutterstock
Industry battles took center stage on ITKE blogs this week. Check out who's feeling the heat:
1. Mark Fontecchio shows just how much HP was affected by Oracle's lack of Itanium support. Warning to financial folks: It gets graphic.
2. Fusion-io announced its ION Data Accelerator software last week, and Dave Raffo thinks it puts the company in direct competition with EMC and its "Project Thunder" storage appliance. Sounds like a storage storm's a-comin'.
3. Bradley Wiggins and Andy Murray aren't the only Brits who deserve a gold medal; London Olympics CIO Gerry Pennell  should get something for his inventive use of green IT technologies at the games, writes Miki Onwudinjo.
4. Lists are always problematic (and we should know). So Ed Tittel's probably not the only one who has quibbles with Global Knowledge's recent ranking of the 11 skills every IT pro should have.
5. Ron Miller knows that Apple's iCloud needs work. We're guessing that Mat Honan agrees.
6. Heather Clancy describes how Dell welcomed partners to its cloud services program, which is nice.
7. Is OAuth 2.0 on "the road to Hell"? Protocol author Eran Hammer thinks so, and Adam Riglian details his response at last week's Internet Engineering Task Force meeting in Vancouver.
8. Todd Morrison tells us why HANA users drink less coffee.
9. Craigslist used to be the cool kid on the internet block. Now, it's more like the angry old shut-in yelling at kids to get off its lawn — and that could have dire consequences for cloud and mobile app developers, writes Adam Riglian.
10. Banking is getting less buttoned-up, writes Jack Vaughan. It starts with Enterprise Service Buses.
---
August 9, 2012 5:13 PM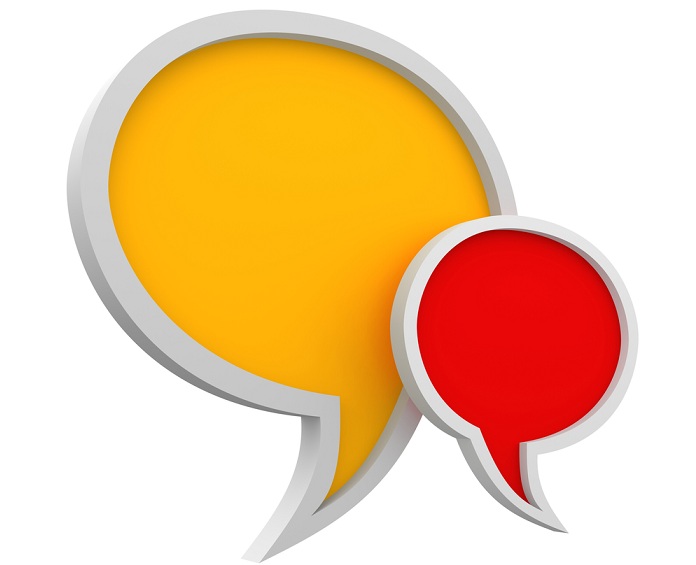 Chat bubble image via Shutterstock
We'll be hosting a live chat with experts from Aria Systems on August 14 at 2 p.m. ET on SaaS subscription and billing management.
Over the last decade, CEOs, investors, analysts and business advisors have fallen in love with the recurring revenue model. But these new recurring revenue businesses also come with new requirements.
In order to better-understand today's billing landscape and optimize your unique revenue model, join this complimentary webcast. It will serve as an instructional roadmap for building a recurring revenue model and outlining many of the different monetization strategies available. Access this now to learn how to:
increase revenue through greater customer acquisition and retention;
choose the right recurring revenue model;
and more.
Hope to see you there on Tuesday afternoon.
---
August 2, 2012 8:00 PM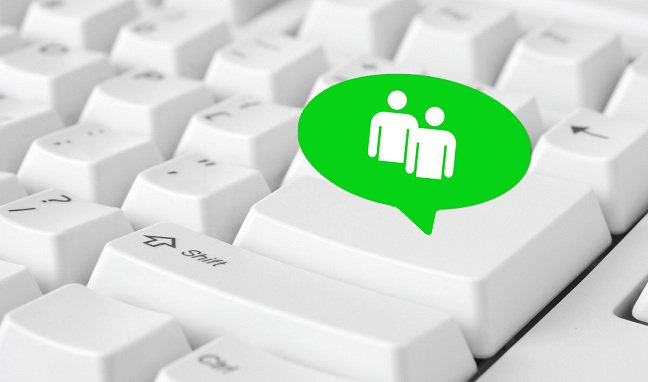 Enter discussion image from Shutterstock
Hi all,
Hope the summer is treating you well (and despite what some are saying, there's still plenty of it left). I've enjoyed getting to talk to several of you over the past few weeks, and will continue to connect with other members of our growing community.
But this post isn't about me – it's about you. We're kicking off August with the announcement of our member activity contest. Each of top 10 most active members on the site this month will earn a $50 Amazon gift card, which you can use for your favorite tech toy, or something completely unrelated like a ninja grappling hook to an inflatable party sheep (I won't ask what you plan to do with either of these items).
All you need to do to move up the list and get the prize is ask, answer and discuss questions (think of it like the Olympics, only with a lot less physical exercise). If you have any questions for me let me know.
Ben
---