---
December 4, 2012 6:52 PM
The consumerization of IT has emerged as a growing trend within the industry, with consumer devices and applications playing an increasingly important role in the enterprise.
From using personal tablets and smartphones to accessing third-party cloud services and social media platforms, users no longer depend on guidance from their companies to get their jobs done and IT departments need to keep pace. Companies worldwide must decide how to address the security and compatibility concerns that come from this blending of personal and business technology.
Does your company have a 'Bring Your Own Device' policy? How are you handling 'rogue' users and insecure environments? The links below will help with understanding this important shift.
Here are some of the most active conversations on ITKnowledgeExchange.com on consumerization topics:
View all consumerization discussions in the community.
Several ITKE bloggers have also provided perspective on consumerization:
– Scot Petersen looks at the true meaning and impact of consumerization and determines that it really depends on who you ask (as the comments prove).
– In this podcast, several security experts discuss strategies on dealing with the increase of consumer devices in the enterprise and making sure sensitive data is protected.
– When it comes to dealing with consumerization, the command and control' approach continues to be common in many companies, but who controls the approach is still up for debate.
– IT business expert David Scott looks at the beginning of CoIT and how it started through the phenomena known as 'Bring Your Own Device' and the different issues, policies and practices associated with it.
– Scott discusses the realities of consumerization and the main ways of managing the challenges it presents.
November 28, 2012 6:47 PM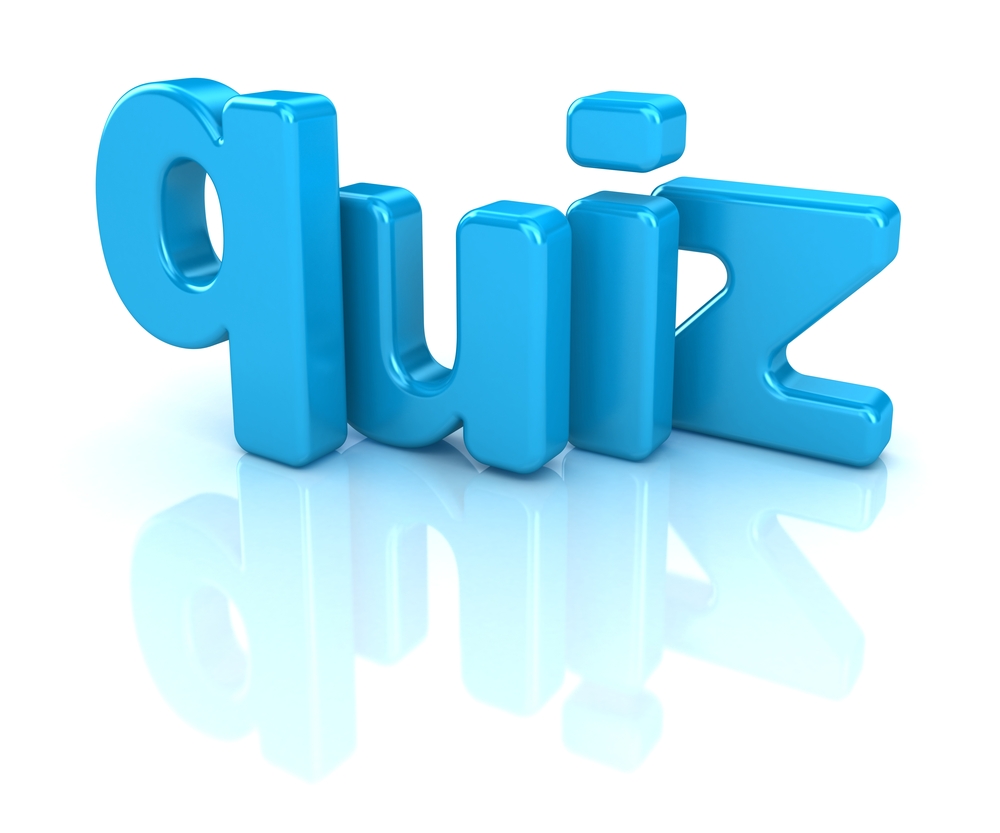 Quiz image via Shutterstock
For many students, Winter break is just around the corner but the ITKnowledgeExchange team wants to test our members once again by giving a quiz on Lotus Notes! See if you can answer any (or all) of the questions below; we'll give out 150 Knowledge Points for each approved answer. Good luck!
After successfully creating a calendar document, why doesn't the document show up in the calendar view?
---
November 27, 2012 8:10 PM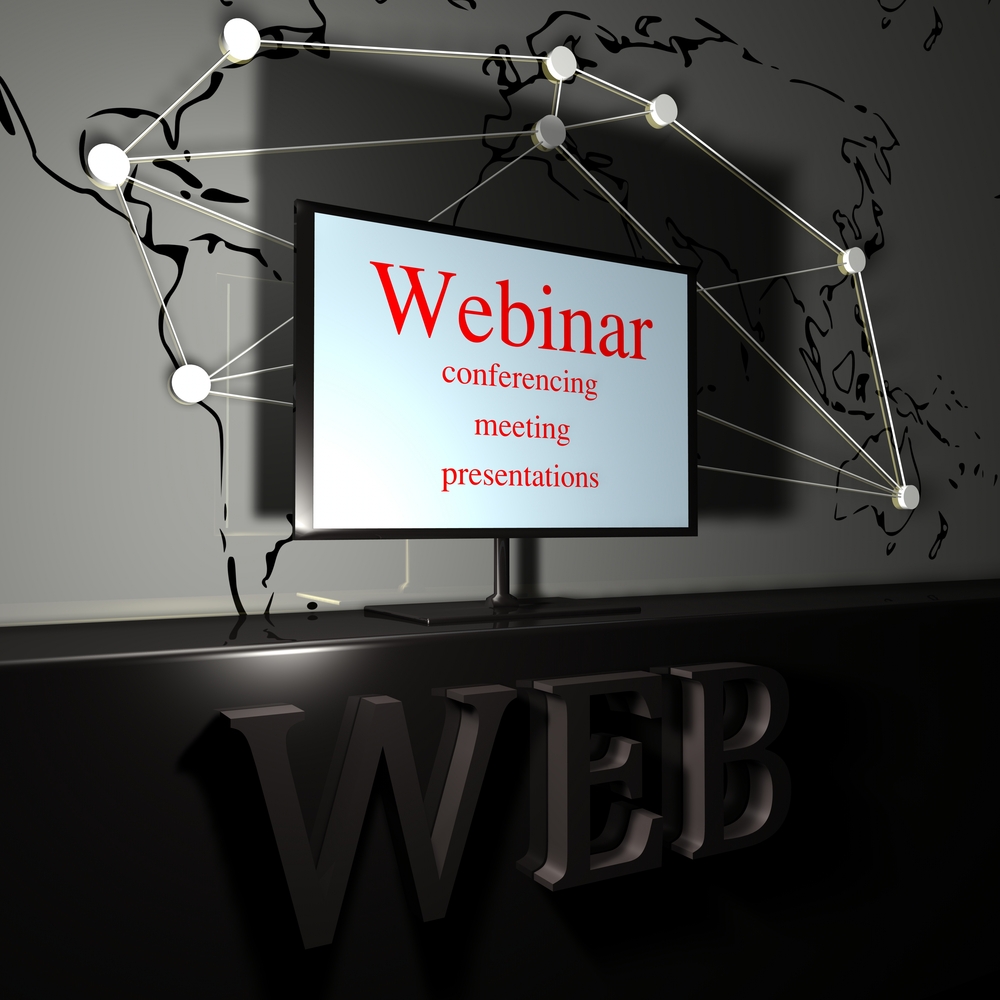 Webcast image via Shutterstock
Join us for a live webcast on Wednesday, December 5th at 2 p.m. ET as industry experts Greg Shields, Founding Partner at Concentrated Technology, and Frank Nydam, Director of Health Care Solutions & Business Development at VMware, will give tips and best practices for virtualizing your XenApp servers.
Following the webcast, you will have the opportunity to ask your own questions live from our panel.
Don't miss your chance to hear from leading experts – Register today to get insight into the following:
Virtualization strategies that reduce infrastructure complexity Allowing the servers to be included in the same management and DR pools with other virtualized servers
Allowing common management and DR pools in mixed environments
New approaches to reduce or eliminate planned and unplanned downtime
And much more!
Bonus! All LIVE attendees will automatically be entered in a raffle to win a new iPad!
---
November 19, 2012 3:20 PM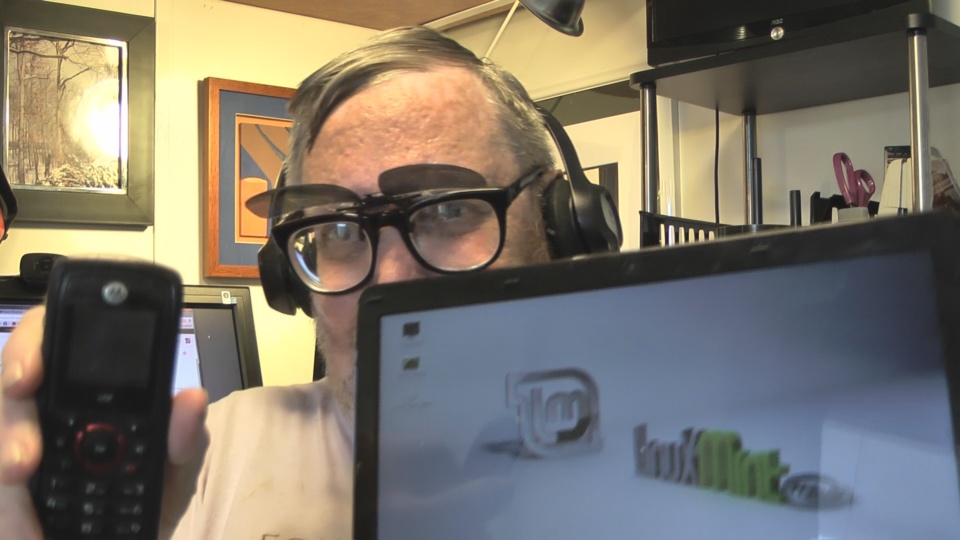 ITKnowledgeExchange recently had the opportunity to talk to this month's 'featured blogger' Robin Miller about his new blog, Cheap Computing. His blog will be your guide to low-cost computer hardware and software for both home and business use.
ITKE: Tell us a little bit about yourself: What do you do? What's your area of expertise?
RM: I'm a reporter and editor who covers IT, not an IT person. Think of me as a sportswriter, except I write about programmers and sysadmins instead of quarterbacks and tight ends. My area of expertise is getting behind press releases and product announcements to see who's really doing what and why they're doing it. 
ITKE: If you weren't covering IT/tech, you'd be…
RM: I'd be writing about crime, politics, science, and other human passions. That's what I was doing before IT reporting became the bulk of my work.
ITKE: Who's one person you look up to in the IT world, and why?
RM: Just one? Linus Torvalds would be an obvious answer. Richard Stallman would be another, not only because of what he's accomplished but because he's the only person I know personally who's gotten a MacArthur "genius" grant. Someone a little less noticed who has done a lot of background work to help build the modern WWW is Brian Aker, who was the Director of Architecture at MySQL in pre-Sun days. And done a lot of other important things the general public — even the general IT public — has never heard about. 
ITKE: Complete the following sentence: "Cheap computing is ______".
RM: an extension of my belief that even if money *can* buy happiness, you should try to get the most possible happiness per dollar spent. I've been through a couple of phases in my life when I was determined to have the latest gadgets even if it cost me big-time. And it did! Not just in money but in stress, dealing with beta hardware and software that wasn't really ready for production use. Now I look for good deals on proven — even used — devices, and I use more free and open source software than proprietary programs. I not only save money, but lead a happier and more relaxed life. The funny thing is, when you apply this same philosophy to SMB and enterprise IT, you get lower budgets, higher reliability, and happier bosses. And happier IT staff, too, because they aren't dealing with as many emergencies.
ITKE: Why should IT pros read your blog?
RM: I'm 60 years old. I've watched people waste money and energy on overpriced and troublesome computers and other high-tech devices since the 1960s. I have a lot of experience — not necessarily my own — to pass on about how to save money and aggravation in your dealings with the ever-evolving whirl of gadgets and technological capabilities that keep our lives interesting as long as we don't let ourselves get overwhelmed by the money we spend to buy those gadgets and the time and energy we spend to maintain them. 
---
November 5, 2012 9:06 PM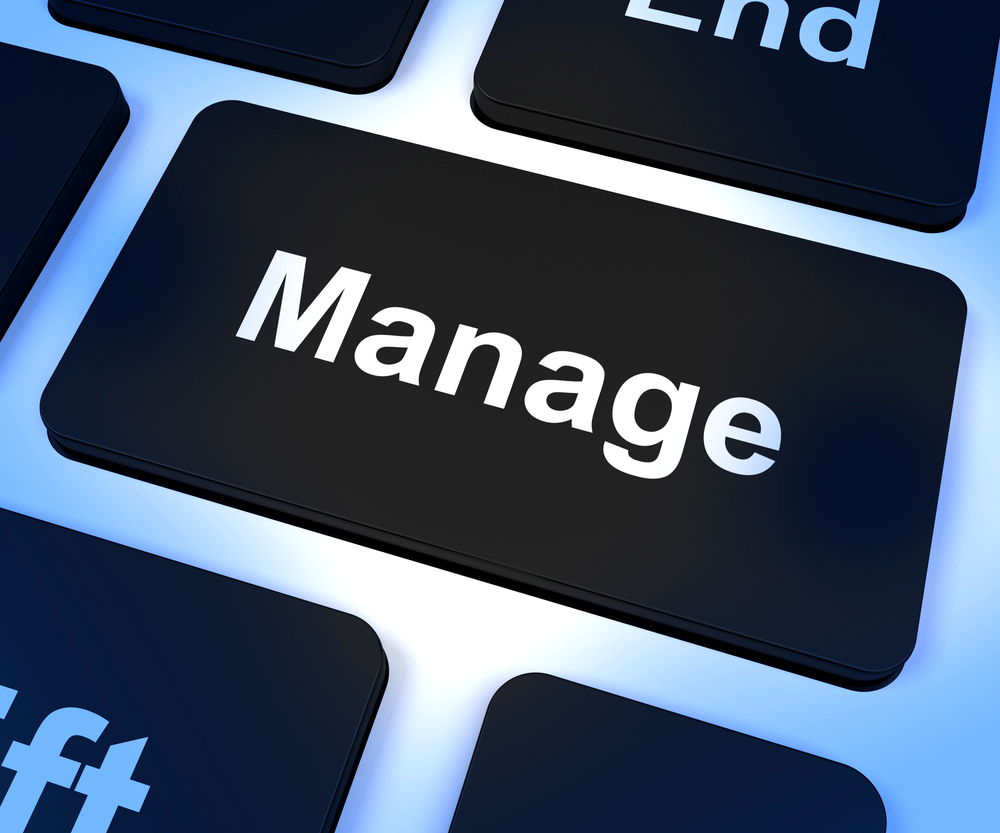 Management image via Shutterstock
Within every business and company, managing your software development team can be a difficult process. If you're looking for new ways to manage your team and deliver software efficiently and effectively, Mickey Mantle and Ron Lichty's new book, Managing the Unmanageable: Rules, Tools, and Insights for Managing Software People and Teams, will provide you with different tips and tricks to become a successful manager. We've got an excerpt of the book up on the IT Bookworm blog.
Share your favorite quote or story about a manager or management challenge you've had in the comments and you'll be entered to win a copy!
---
October 26, 2012 5:08 PM

Profile: Ben Rubenstein
Please join us for our #SDSF2012 TweetChats series! As our annual Storage Decisions San Francisco Conference approaches, we're excited to get the conversations started!
Rich Castagna (@RichCastagnaTT), Editorial Director of the Storage Media Group along with our Editorial Events team (@TT_Edit_Events), will be hosting the #SDSF2012 TweetChat 2 part series, kicking off next Friday, November 2nd from 1:00-1:30 EST in the #SDSF2012 TweetChat Room.

We're thrilled to have conference speakers participate in the conversation! Here are the planned topics and some potential discussion questions:
Friday, November 2nd, from 1:00-1:30 EST
Speakers Participating
– Dennis Martin (@Demartek)
– Jon Toigo (@JonToigo)
T1: Networking:
In terms of Ethernet for storage networking, how much share does 10 Gigabit Ethernet have at this point, compared to Gigabit Ethernet?
How is that impacting adoption of FCoE?
InfiniBand has been getting more press recently among the storage-centric tech press. What's happening there?
What about Fibre Channel: Carol Sliwa did a story a few months ago citing research from Dell Oro group that found that's predicting that 77% of FC switch shipments will go to 8 Gbps FC this year and that in 2013, 8 Gbps and 16 Gbps should split the FC switch market about evenly. What type of company really needs 16 Gbps FC?
T2: Infrastruggle:
Storage metrics:  When designing storage systems, I've always considered performance metrics, like IOPs and RPOs. Should I be adding energy-centric metrics to the mix?
Going green: I'm trying to evaluate vendor pitches from companies saying they are "green"—what's a good rule of thumb? Should I be looking strictly at power costs?
Vendors and capacity: Along those lines, I'm focused on IOPs but my vendor is focused on capacity, it seems. Why is that?
Thin provisioning: My vendor keeps talking about "thin provisioning"—is this really important? Do I need this automated?
Monday, November 5th, from 1:00-1:30 EST
Speaker Participating
-Brian Madden (@brianmadden)
T1: VDI
We know that storage has a lot to do with the success or failure of a VDI project. But it seems to be a bigger impediment than people expected five or so years ago when we first started hearing about VDI. Why is that?
What are the companies with successful VDI projects doing right around storage? Or, what are the others doing wrong?
In your session at Storage Decisions, you'll be talking about why SSD (typically used to prevent boot storms) doesn't fix the VDI storage problem. Is the issue that SSD isn't sufficient to address boot storms? Or that other problems exist that SSD can't fix?
T2: End user perspectives:
Have you attempted a VDI project and had to abandon it because of storage?
For those of you with what you consider a successful VDI implementation, what kind of ROI have you seen from it?
What problems have you confronted that you didn't expect?
Reminder: #SDSF2012 TweetChats are a marketing-free environment! Join the chat to connect, learn and get excited for our upcoming Storage Decisions San Francisco Conference, but please do not post product-specific information.
It's easy to join the Twitter conversation by logging in to the #SDSF2012 TweetChat Room, which automatically keeps you in the conversation by tagging all tweets with the #SDSF2012 hash tag. If you are unable to access the TweetChat room, simply search in Twitter for #SDSF2012 and tag your tweets with #SDSF2012 so they can be seen by everyone else.
If you have any questions, please contact Maria Gomez, Editorial Events Associate at TechTarget, at mgomez@techtarget.com.
---
October 25, 2012 4:17 PM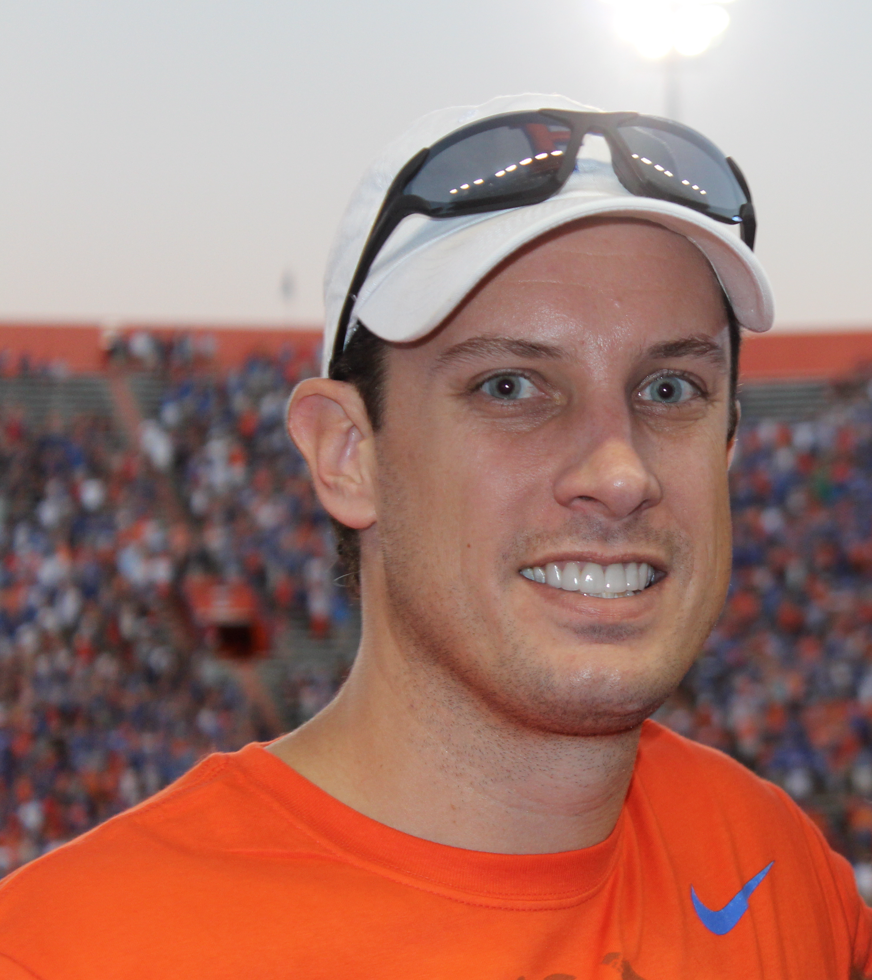 ITKnowledgeExchange recently welcomed cloud computing expert Brian Gracely as a new blogger in the community. His blog, From Silos to Services: Cloud Computing for the Enterprise, will cover cloud computing technology, data center architecture and the changing role of IT. We had the opportunity to talk to Brian and find out a little more about him and his work.
ITKE: Tell us a little bit about yourself: What do you do? What's your area of expertise?
BG: Originally from Michigan, I now live in Raleigh, NC with my wife and two daughters. My day job is Director of Technical Marketing at EMC. In the past I've held a variety of Product Mgmt, Tech Marketing, M&A and R&D jobs at Cisco (14yrs) and NetApp. I co-host The Cloudcast (net) weekly podcast, focused on all aspects of Cloud Computing. I've spent the last 5-6 years focused on Cloud Computing, and prior to that I was heavily involved with VoIP standards and architectures. Co-authored VoIP Fundamentals for Cisco Press. You can follow me on @bgracely on Twitter.
ITKE: If you weren't working in IT/tech, you'd be….
BG: Either working as a school teacher, or building golf courses. I like the ability to help people learn new things and see the world in new ways. And I like the satisfaction of seeing the day-to-day progress of working in the dirt. 
ITKE: Who's one person you look up to in the IT world, and why?
BG: I've been lucky to meet a huge number of really smart, interesting people in IT over the last twenty years, so it's tough to pick just one. Right now I'm extremely impressed by Jack Dorsey (@jack), co-founder of Twitter and Square. I like how he's trying to make technology less visible in how people interact. Our lives are complicated enough without more complicated technology getting in the way of progress.
ITKE: Complete the following sentence: "Cloud computing is _______".
BG: "on-demand computers or applications on the Internet". IT is the last department within almost every business to adopt a model which incorporate some % of on-demand resource utilization. With every new business project having an IT component, the ability for companies to understand how to leverage on-demand resources will be the difference between business success and failure. Cloud computing is a 10yr technology and business-model disruption, and we're only a couple years into the transition.
ITKE: Why should IT pros read your blog?
BG: Cloud computing will impact every aspect of IT (HW/SW, People skills, IT process) and my blog covers it from the perspective of the intersection between all those elements. So if you're interested in technology changes, business model evolutions or how cloud computing will impact your career, this blog will have something for you. 
---
October 18, 2012 8:14 PM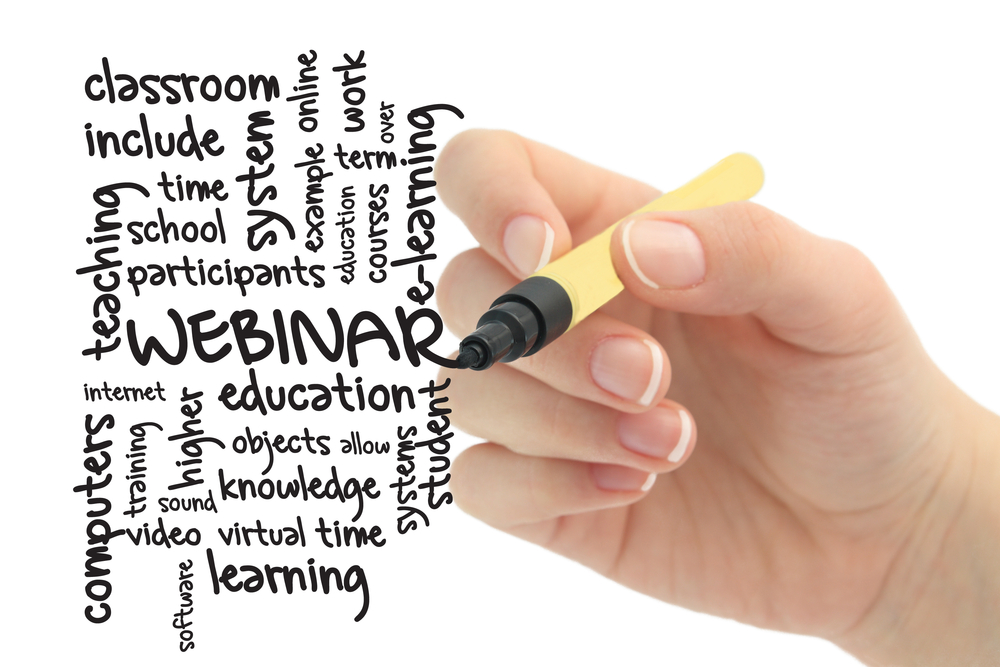 Webcast image via Shutterstock
Register for a live webcast on October 24 at 12:30 p.m. (ET), sponsored by Dell Wyse, to discover all the desktop virtualization options available to you and how your business can best utilize them.
Transitioning to a live VDI environment can be a difficult task. Many deployment initiatives never make it past the piloting phase because of a lack of proper planning and realistic expectations. Watch this live, interactive webcast to learn all the desktop virtualization options available to your organization and how you can best utilize them.
---
October 18, 2012 5:02 PM
Are you an AS/400 all-star? The ITKE team wants to put your knowledge to the test by giving you a pop quiz! Below, you will find 10 questions on several AS/400 topics. See if you can get the 'A'.
---
October 17, 2012 4:39 PM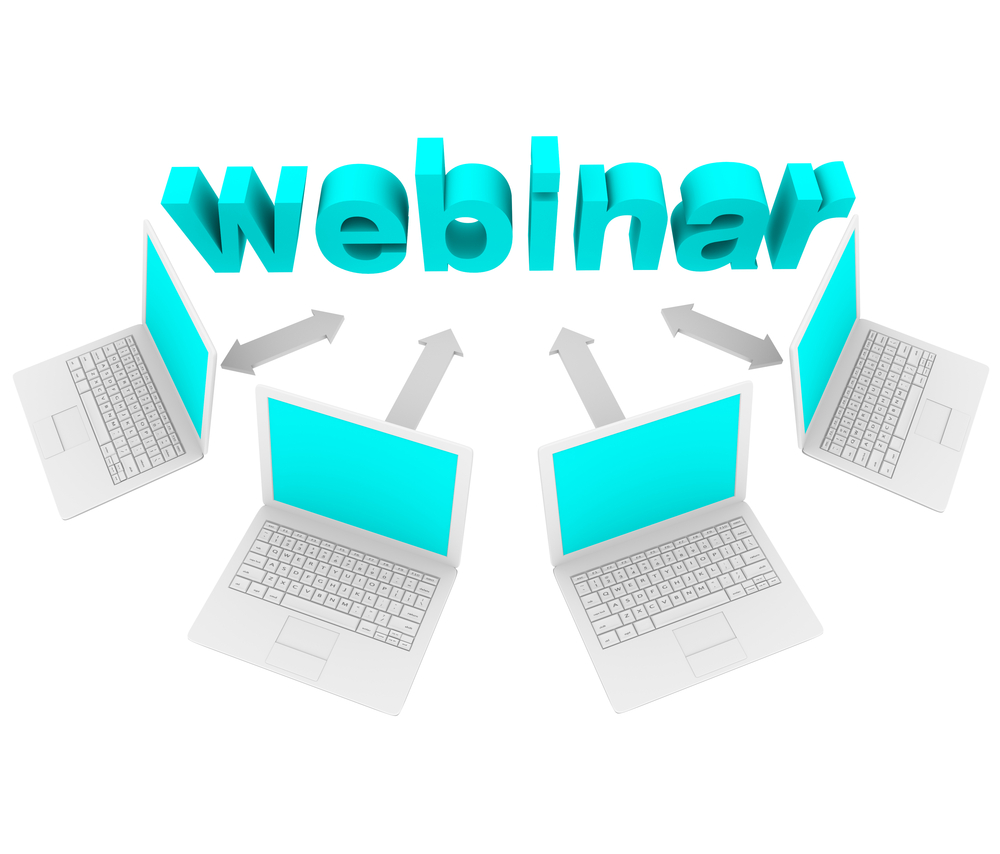 Webinar image via Shutterstock
Join us on October 23rd at 12:30 p.m. (ET) for a live webinar, sponsored by Dell and Citrix, to explore ways that you can implement desktop virtualization easily and without breaking your organization's budget.
Learn how you can realize the benefits of desktop virtualization with an affordable, all-in-one solution. Virtual desktops increase data security, efficiency and reduce desktop management costs, but the upfront investment can be high. Until now.
Join Citrix and Dell to explore the technologies, use-cases and best practices that make desktop virtualization ridiculously easy, while delivering a quick return on investment (ROI).
You will learn how to:
Radically simplify desktop virtualization – deploying VDI is as easy as 1-2-3
Deliver the mobility and flexibility end-users crave – with minimal costs
Scale by simply adding more capacity – with nothing to re-architect or reconfigure
We hope you can make it!
---