---
January 28, 2013 7:21 PM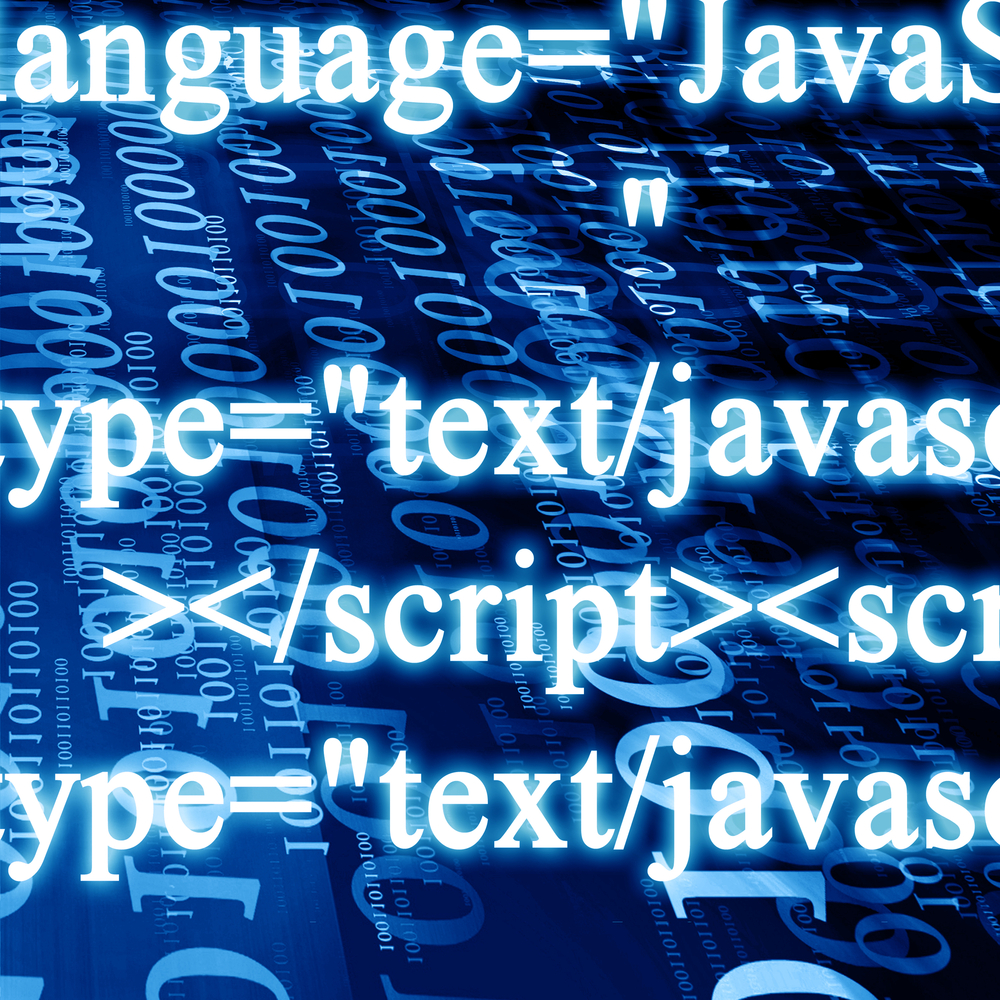 JavaScript image via Shutterstock
For many IT workers, using JavaScript can become a major headache. No need to worry, David Herman's book, Effective JavaScript: 68 Specific Ways to Harness the Power of JavaScript, provides many detailed techniques and strategies to avoid the hassles and get the most out of JavaScript. We have an excerpt of the book on our IT Bookworm blog.
To win a copy of the book, tell us your most frustrating story involving JavaScript. Good luck!
January 25, 2013 7:37 PM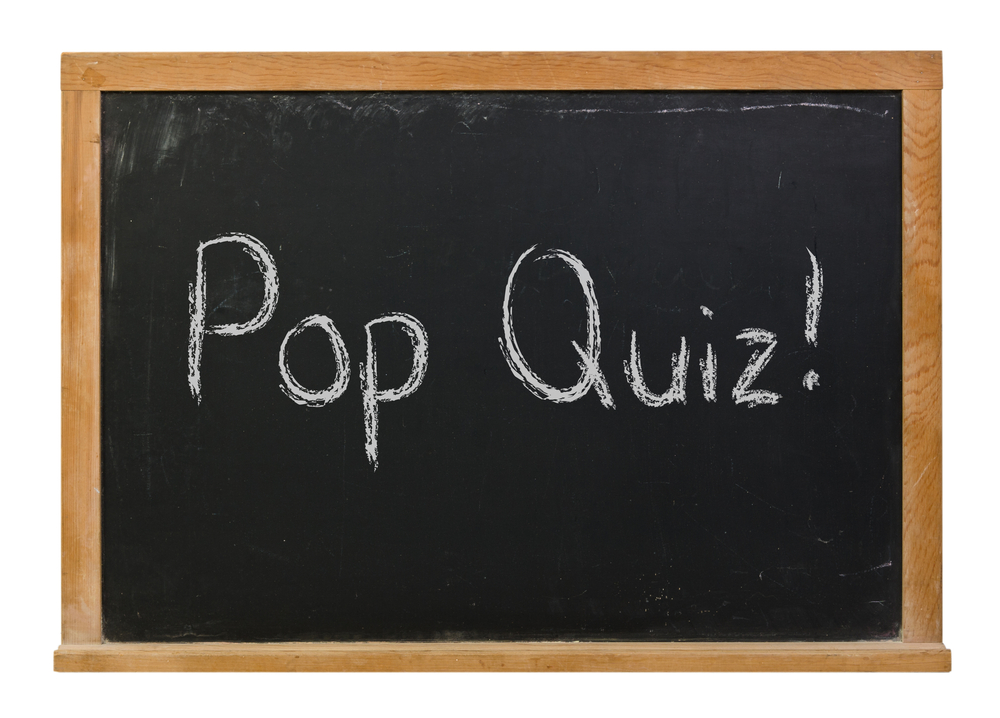 Pop quiz image via Shutterstock
Yes IT students, it's time for another pop quiz! This week, we're challenging you with several tough questions on the topic of Oracle. See if you can answer any (or all) of the questions below and we'll give out 200 Knowledge Points for each approved answer. Good luck!
In Oracle Data Guard, does the target database need to run on the same platform as the source platform?
When a user is running Oracle Instant Client 10.2, is it possible to run a query through the Windows scheduler at the same time?
---
January 17, 2013 8:44 PM
Virtualization has been a hot topic across the IT industry since 2005 and continues to make major strides in three areas: networks, storage and servers. Each year, companies such as VMware and Microsoft release new products and features pertaining to virtualization.
What does the future hold? SearchServerVirtualization.com's Advisory Board recently presented its virtualization predictions for 2013. Tell us if you agree with their predictions in the comments below. The links below will help shed some light on industry trends.
Here are some of the most active conversations on ITKnowledgeExchange.com on virtualization topics:
View all virtualization discussions in the community.
Several ITKE bloggers have also given their insight on virtualization:
What is virtualization? by Eric Siebert (Virtualization Pro)
Eric Siebert goes in-depth on the true definition of virtualization and tries to explain its meaning to first-time users.
Visualizing a virtualization project by Eric Siebert (Virtualization Pro)
When making the case for a virtualization project, visual aids can be a key feature as they allow users to fully understand the project and its benefits.
Virtualization in General by Nathan Simon (The Real and (Virtual) Adventures of Nathan the IT Guy
Need a quick primer? Nathan features a video that explains virtualization in less than 3 minutes.
Virtualization and the Singularity by Joe Foran (The Virtualization Room)
As virtualization continues to evolve, Joe Foran asks several important questions. What role will it play in the unfolding technological evolution of our society?
Virtualization: Changing the OS game, or not? by Ryan Shopp (The Virtualization Room)
Two different opinions emerged between Linux Developer Linus Torvalds and Teneja Group's Senior Analyst Jeff Byrne over virtualization changing the OS market.
For regular coverage of the industry from TechTarget staff, be sure to bookmark The Virtualization Room blog.
---
January 17, 2013 8:03 PM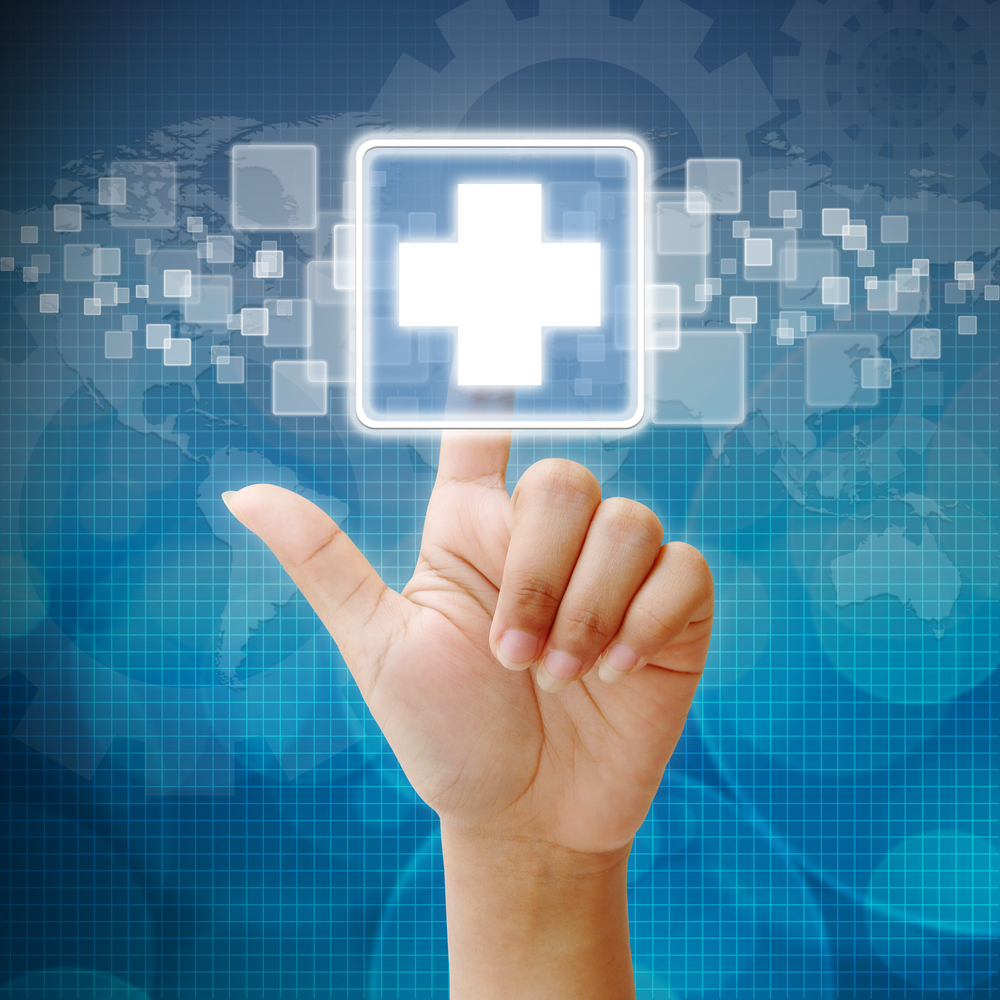 Healthcare image via Shutterstock
Join SearchHealthIT.com and the Health IT Exchange for a live chat on health data liberation on 1/22 from 1:00 – 3:30 EST!
Data has the power to transform health care – by aligning business intelligence data with clinical decision support technology, organizations can make dramatic improvements in cost, quality and productivity.
Health care organizations of all types are collecting petabytes worth of data, but all too often these large data sets reside in massive repositories that prove to be of little value to today's busy clinician.
On Tuesday, January 22nd from 1:00 – 3:30pm EST, join a live chat with Micky Tripathi, President and CEO of the Massachusetts eHealth Collaborative (MAeHC) and Chairman of the Board of Directors of the eHealth Initiative to find out how he's working with 600+ clinicians, across 200 locations, to improve operations and quality of care through the application of clinical data analytics. Tripathi, a nationally recognized leader in the field of health IT and interoperability, will provide critical insight into the processes and technologies employed to manage and integrate data across disparate systems and complex silos. Follow  @MAeHC on Twitter!
Also on hand to offer his expert perspective will be Shahid Shah, the industry's own "Healthcare IT Guy", resident blogger and CEO of Netspective, skilled in offering impactful advice and bridging the sometimes large gap between technical resources, business managers, and CXO's to deliver sophisticated solutions to real world problems. Follow @ShahidNShah on Twitter!
Take advantage of this live chat to get answers to your most pressing questions. Find out how to effectively integrate data across your organization, and what types of analytics can (and should) be applied to drive change at the point of care. Register today!
---
January 16, 2013 4:45 PM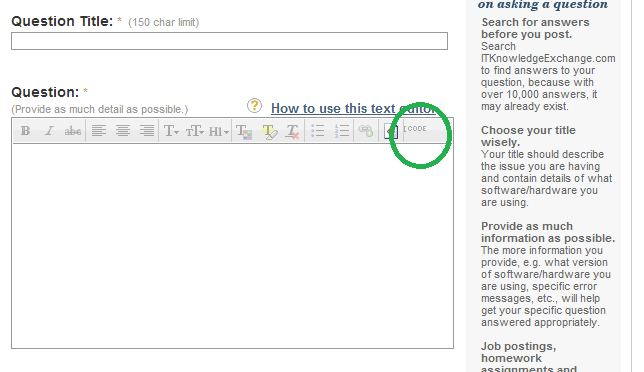 Great news, ITKnowledgeExchange members! We've recently released a fix that greatly improves the display of code on our pages. When you want to post code in a question, answer, or comment, use the [code button (appearing in the top right-hand corner of the text editor), paste your code in the box, and watch the magic happen. Your code will appear in an easy-to-read, highlighted format that keeps all spacing and formatting intact.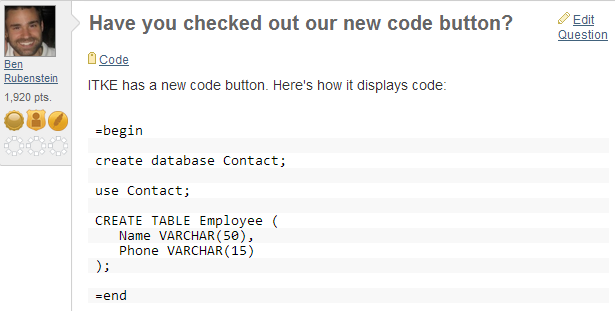 Make sure to try out our newest update and let us know if you have any questions!
---
January 14, 2013 10:05 PM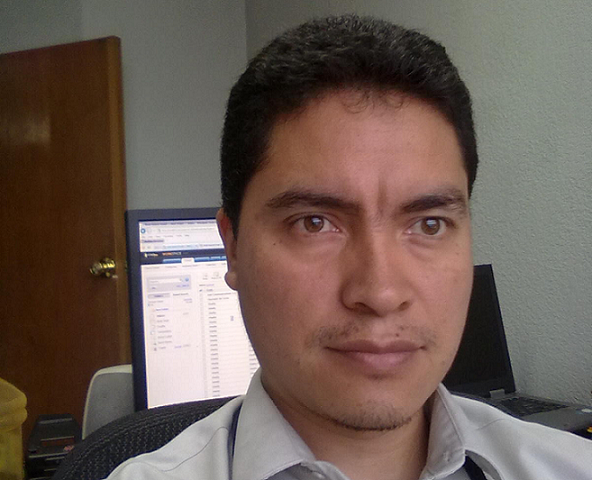 ITKnowledgeExchange recently had the chance to talk to this month's 'featured member' Carlos De Leon. He is one of ITKE's most active users and specializes in Oracle, SQL and Java.
ITKE: Tell us a little bit about yourself: What do you do? What's your area of expertise?
CD: I currently work as Software Development Director at a local telco. Working there has given me the opportunity to learn a lot and be involved in several different IT areas, from software development to operating systems, security, networking and telephony; but software development is what I really do today.
I've been involved in software development  for many years, so I would say my area of expertise is definitely there, but development is a very broad field.  One can be proficient in only a small number of languages,  or methodologies or tools, etc.  In the last few years I've worked a lot with Oracle databases, so I would probably say that SQL and PL/SQL are the languages I know better right now.
But as years have passed, I have been devoting less time to coding and more to managing.  I keep trying to find the way to make software projects succeed regardless of the different external factors or forces that are always present (although many times not in a very visible way) around most IT initiatives.
In my spare time I develop mobile applications, mostly for Nokia devices.
ITKE: If you weren't working in IT, you'd be…
CD: Probably a musician, but I'm not sure whether I would be playing praise music at religious events, or I would have founded a heavy metal band.  I could also have been an MMA fighter 😉 
There are many things that interest me a lot, but I don't have enough time for them.
ITKE: Who's one person you look up to in the IT world, and why?
CD: Not sure if this is normal, but I don't really admire any one.  I read a lot, and because of that I have came to know some of the fantastic things some people have made in the IT world, but I focus more on some of their accomplishments than on their lives or even their careers.
One example is Linus Torvalds.  I admire what he did with the Linux kernel, but apart from that (and from his creation of Git) I don't know almost anything about him or what he has done afterwards.  Something similar happens with Marc Benioff from Salesforce.com or Mark Spencer, the creator of Asterisk.  I know of many people that have done amazing things, but I just don't keep following them.
ITKE: How do you see the future of IT developing over the next decade?
CD: As we are already seeing, mobility will most likely dominate, which probably means also that cloud adoption will grow very rapidly in the near future. 
Areas like domotics (home automation) will experiment significant growth as well, and as most of the things we use in our lives are becoming computing devices, information security will be even more important. Even today, a malicious hacker could gain control of your car, or make your pacemaker malfunction and kill you. That is scary.
ITKE: What advice would you give prospective IT workers (say college students)?
CD: Don't get into IT if you don't really like technology, investigation and problems.  I have known some people that decided to pursue an IT career just because they thought it was a safe bet and they would get good money there.  After some time, most of them have become very unhappy people, who hate to face problems and take challenges.
A couple of days ago I read this in a tweet "choose a job you love and you will never have to work a day in your life".  I don't know who the author is, but I fully agree, and that is probably the best thing I could say to any student, regardless or the profession they have chosen.
---
January 7, 2013 9:10 PM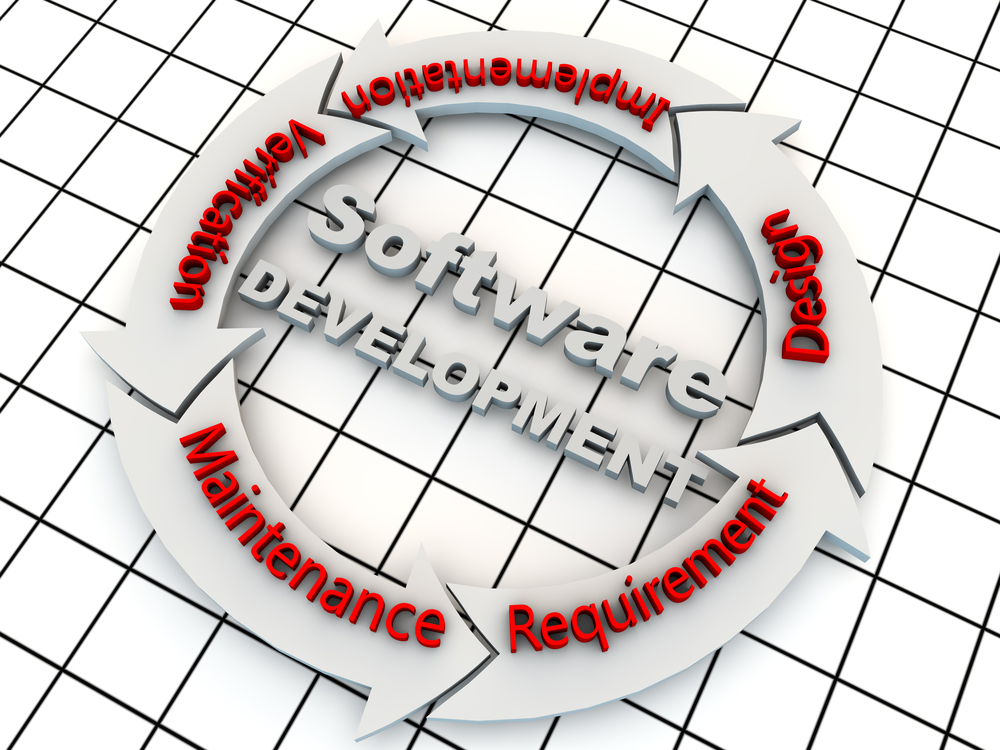 Software image via Shutterstock
Do you have trouble finding those software issues? With many errors coming from within requirements, Suzanne Robertson and James Robertson's book, Mastering the Requirements Process: Getting Requirements Right, teaches you how to gather and verify requirements properly so your software works efficiently. We've got an excerpt of the book up on our IT Bookworm blog.
To win a copy of the book, tell us your company's process for finding complete requirements for a project. Good luck!
---
January 4, 2013 9:14 PM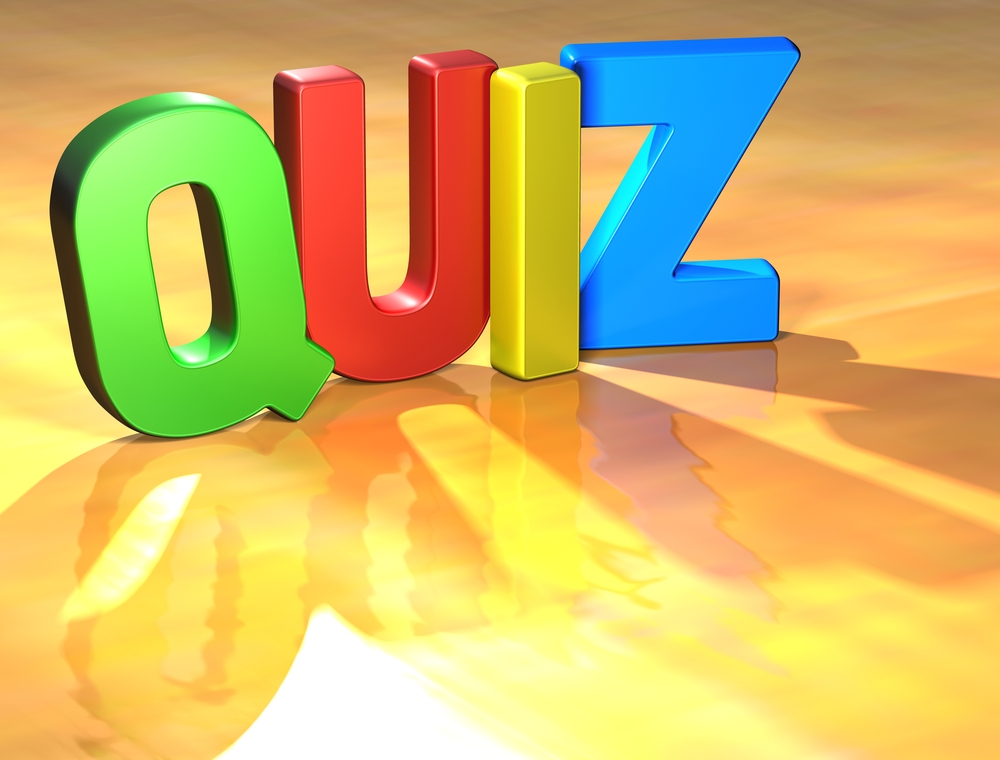 Quiz image via Shutterstock
A new semester is about to start for many students but it's time for another pop quiz for our ITKnowledgeExchange community on Microsoft Excel! See if you can answer any (or all) of the questions below and we'll give out 100 Knowledge Points for each approved answer. Good luck!
While having two interlinked Excel workbooks, does a user have to put the same password in for each one?
---
December 26, 2012 8:45 PM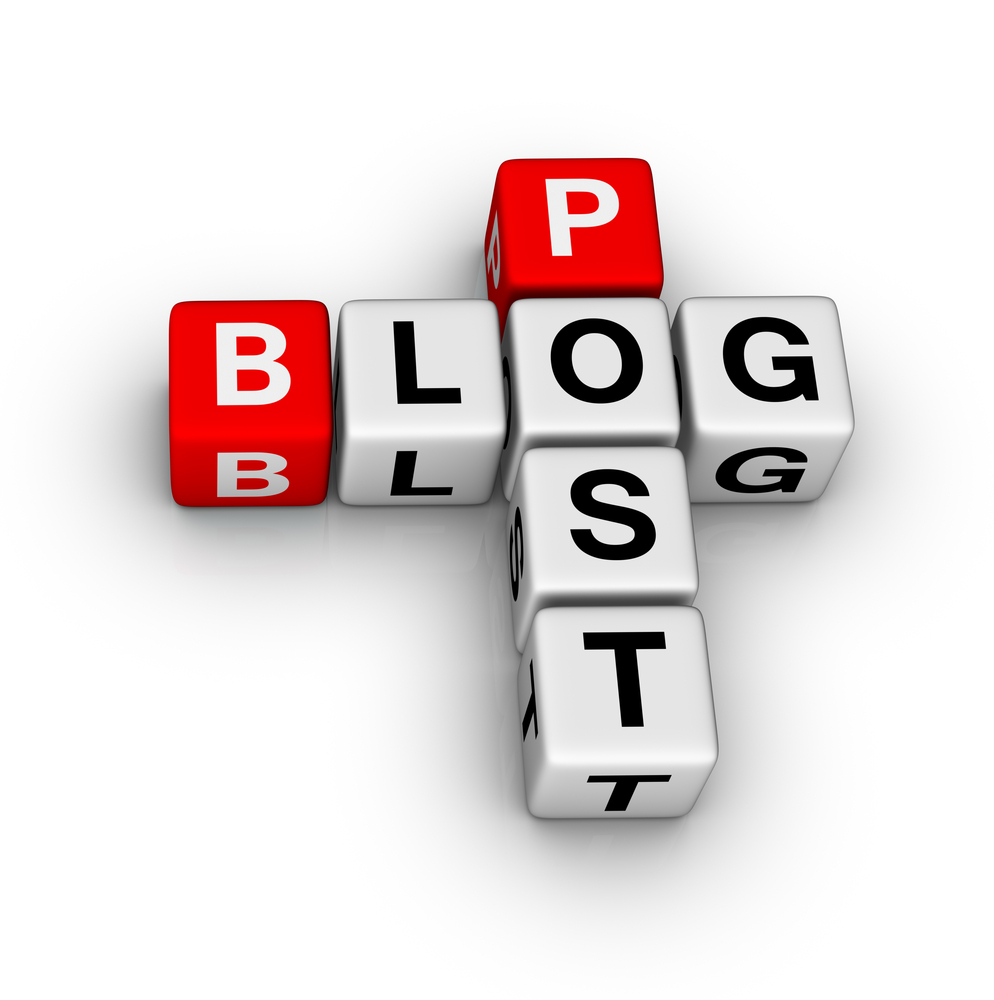 This has been a great year for ITKnowledgeExchange as we welcomed many new bloggers. As the year draws to a close, it's time to take a look back at the top blog posts of 2012!
---
December 24, 2012 4:51 PM

Profile: Ben Rubenstein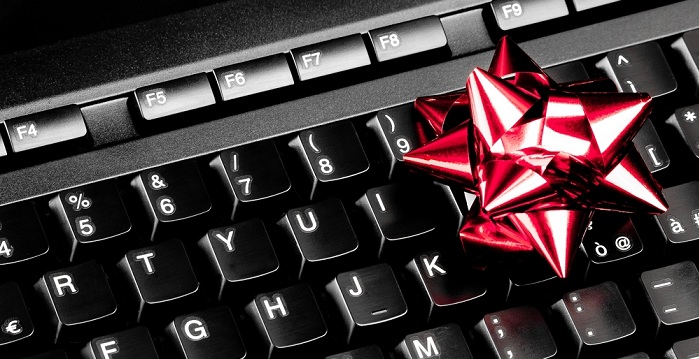 Keyboard image via Shutterstock
It's been a great year full of questions, answers, discussions and more here at ITKnowledgeExchange, and I want to thank you all for your contributions. We're looking forward to much more to come in 2013, with new site features like improved code formatting and a major new project that will further integrate the community with the extensive TechTarget network and let more people see all your great contributions (more on this soon). I'm really excited about how this site will grow and change over the next several months, and I hope you are, too.
Over the next week, we'll be sharing some of our favorite content from the year, but for now, I want to point to a few recent changes we've made over the past month or so. (I won't call them "gifts," but I can't stop you from doing so.)
If you're wondering how your activity compares to other site members, you can now check this using the 'badge rank' link on your profile page. By checking out the Linux badge ranks, for example (https://itknowledgeexchange.techtarget.com/badges/linux/), we see that carlosdl has the top spot, with rechil not far behind at #2. You can view the rest of the topics in the menu on the left side of the page. I can already feel the competitive juices starting to flow…
The tag alerts function should now be working properly again. When logged in, your e-mail address should be showing in the box on the right sidebar on the homepage where it says "Subscribe to Alerts"; click the Subscribe button and you'll be able to sign up for notifications on the topics you care about (you'll get them in a daily digest).
We've updated the featured questions box that shows on the homepage. This is where we post some of the most challenging and/or most interesting items that are submitted so you don't have to hunt for them.  (We also post some tough unanswered questions in our IT quizzes, so be sure to check those out.)
We've started up a series profiling our members and bloggers over on the ITKE Community Blog. We talked with all-time points leader Tom Liotta recently, and we'll be contacting you all down the road so you can get your moment in the sun. Watch out for an email from Michael Tidmarsh, our Assistant Community Manager, who will be taking over a lot of these kinds of communications.
We've also welcomed several new contributors to our blogs. Brian Gracely has been doing a great job on his new blog, From Silos to Services: Cloud Computing for the Enterprise. Longtime blogger Robin Miller is now covering tons of ways to save money (especially during the holidays!) on his new Cheap Computing blog. AS/400 expert John Anderson, who you may have seen around the forums, has started up a new blog covering, appropriately, AS/400 and IBM i Tutorials. And ITKE veteran James Bingham (aka harisheldon) is now gathering Tech Support Horror Stories. Make sure to check out all these blogs and offer your comments as you have them.
As always, if you have questions or concerns about something that's happening in the community, or ideas for how to improve things, please don't hesitate to contact me or Michael.
Thanks again for all that you do, and have a great holiday!
Ben
---