---
March 27, 2013 7:55 PM
For many companies, the CIO (Chief Information Officer) is the most important figure. Answering only to the CEO, the CIO constantly plans and develops strategies based on new information technology and systems that come to light. Many of their duties include: Reworking existing business processes, identifying new tools for the enterprise and integrating software platforms and applications.
It's not easy being a CIO, as the job always changes. Last year, the SearchCIO editorial team discussed how the role of a CIO  is changing. Tell us if you agree with their analysis in the comments below.
Here are some of the most active conversations on CIO topics on ITKnowledgeExchange.com:
View all CIO discussions in the community.
Several ITKE bloggers have also given their insight on CIOs:
Are you happy being a CIO? by Arun Gupta (Oh I See! Getting CIOs to view their jobs from a different angle)
Since the role of a CIO is examined on a day-to-day basis, Arun Gupta examines if CIOs are actually happy with their jobs.
Why CIOs must embrace social media users by Wendy Schuchart (CIO Symmetry)
Wendy Schuchart talks about why its essential for CIOs to embrace social media users and how they can make their strategy more visible.
For regular coverage of the industry from TechTarget staff, be sure to bookmark the TotalCIO, CIO Symmetry and Oh I See blogs.
March 26, 2013 2:57 PM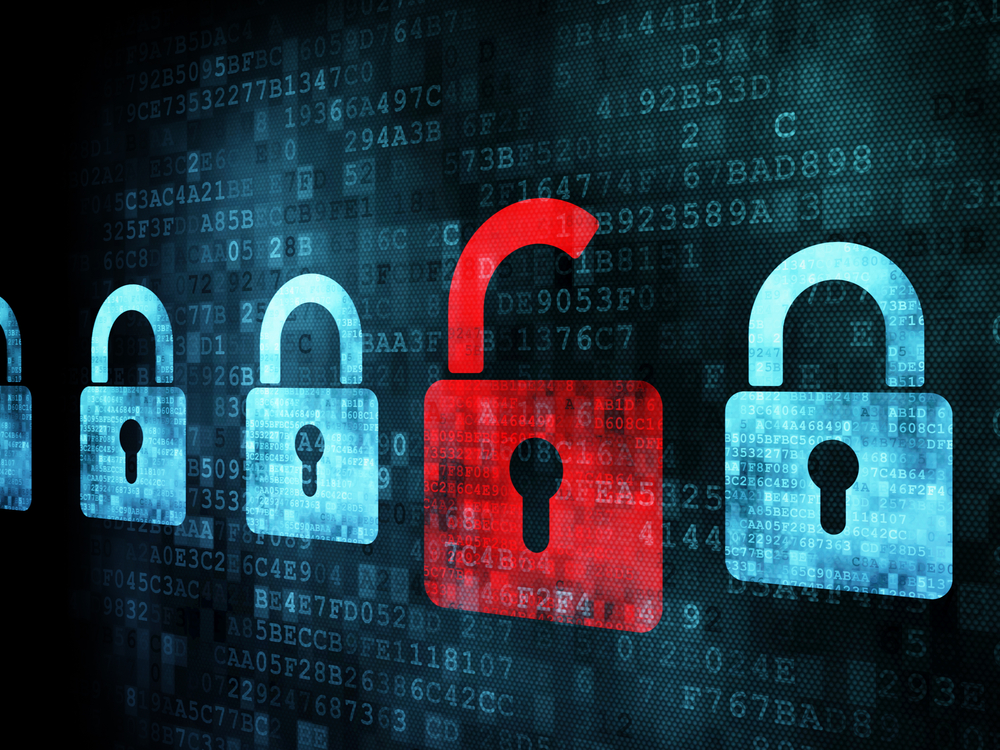 Hacking image via Shutterstock
For many IT professionals, 'hacking' is one of the scariest words. From passwords to banking accounts, hackers are constantly looking for ways to breach your network. But don't worry, Kevin Beaver's book, Hacking for Dummies: 4th edition, takes you into the mind of a hacker and gives you the latest tools and techniques to stop them before they strike. We have an excerpt of the book on our IT Bookworm Blog.
We're giving away 5 copies of the book, all signed by Kevin Beaver himself! To win a copy, tell us "Of all the challenges that come with working in IT, what are the top three that keep you from getting the most important things done?" Good luck!
---
March 15, 2013 4:20 PM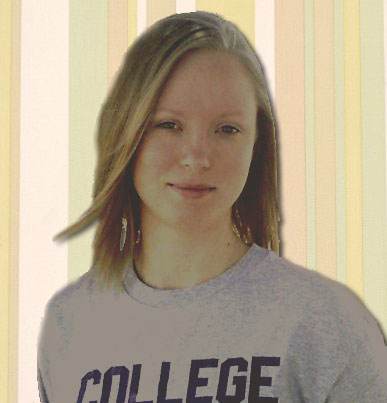 ITKnowledgeExchange recently had the chance to talk to one of ITKE's newest bloggers and this month's 'featured blogger' Michelle Greenlee. Her blog, Developing Clouds, offers resources for faster development, collaboration, useful tools and analysis of the cloud and associated services.
ITKE: Tell us a little bit about yourself: What do you do? What's your area of expertise?
MG: I develop websites, email campaigns, PURL campaigns, manage a SaaS web-to-print system, and write about technology. I specialize in communicating complex technical information in easy-to-understand terms.
ITKE: If you weren't working in IT, you'd be….
MG: Wondering why I wasn't working in technology. I have loved computers and technology since my first foray into programming on the Apple IIs. I 'programmed' VCRs before that.
ITKE: Who's one person you look up to in the IT world, and why?
MG: I come from web development roots so there are a number of influential minds that shaped my understanding of what works on the web and why. I am eternally grateful for all that I have learned from Molly Holzschlag, Eric Meyer, Jefferey Zeldman, and Dan Cederholm. They proved the web could a beautiful place of standardized code that looks good in any browser. They were among a group of talented pioneers who created beautiful websites with HTML+CSS in an era when tricky HTML tables were used for layout and IE6 was the most modern Microsoft browser available.
ITKE: How to you see the future of IT developing over the next decade?
MG: I'll start by admitting how terrible I am at making predictions. The future of IT is one of a hybrid approach to 'the cloud' and a local network. Mobile devices will continue to be a force of change. We finally have real video conferencing promised as an innovation for the early 21st century so it's only a matter of time before holographic meetings are commonplace (right?).
ITKE: What advice would you give prospective IT workers (say college students)?
MG: Study human-computer interaction, user experience design, and follow the IT industry closely while you're working toward a degree. Understanding how your work relates to real life will be incredibly important in your future career even if your first love is relational database queries.
---
March 7, 2013 8:57 PM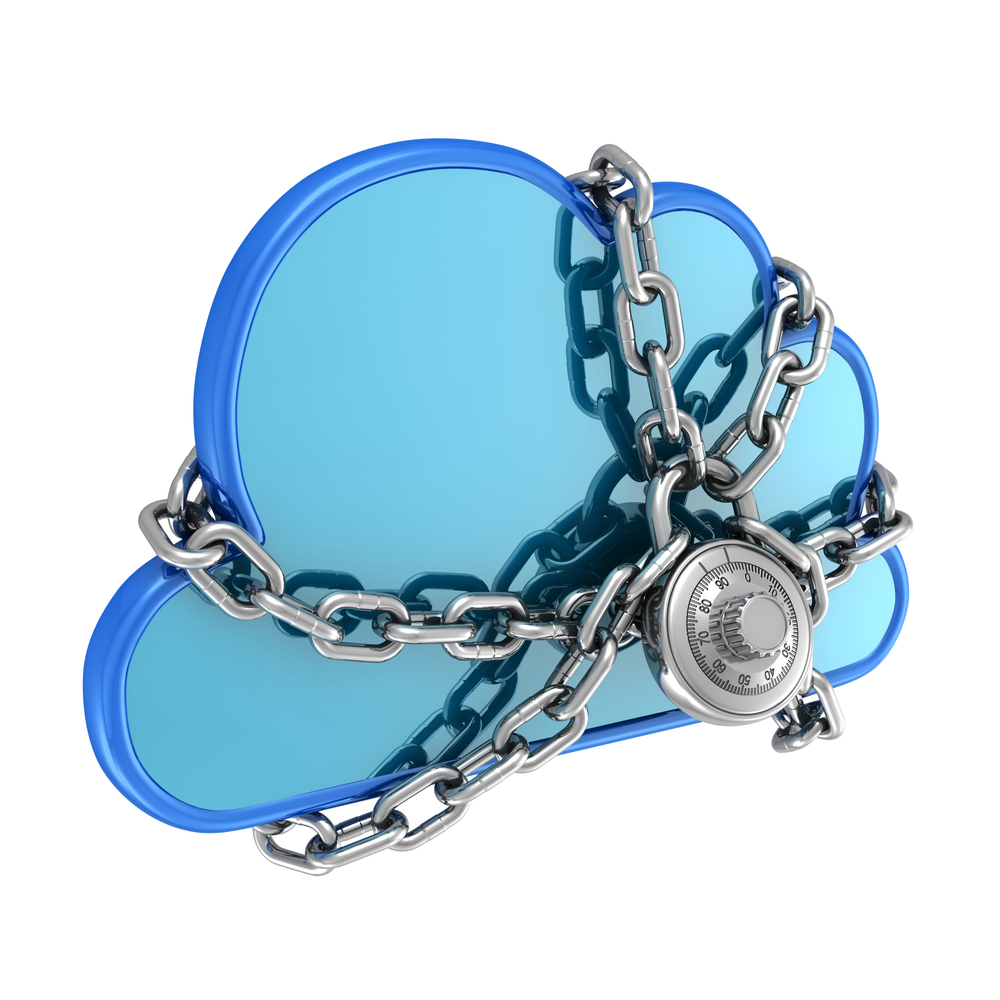 Cloud Security image via Shutterstock
Join us on April 3rd at 11:00 AM EST for an exclusive live web chat with expert Mike Chapple who will discuss the different options for cloud-based security services and will help you decide if it's the right bet for your company!
Security applications and services delivered from the cloud are popular options for enterprises looking to offload commodity services to a provider, or for smaller organizations with fewer resources looking to outsource security expertise to the cloud. Security SaaS services are about more than email and vulnerability management, other options are available and gaining traction. This supercast will show you the right cloud-based security option for you and your company. Register today!
---
March 5, 2013 8:04 PM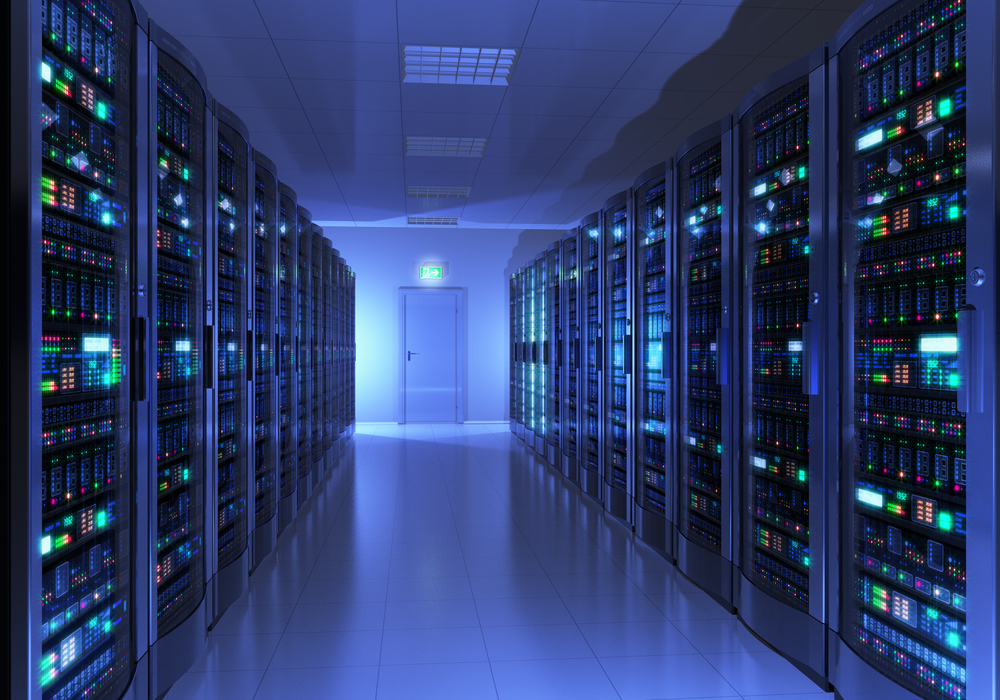 Database image via Shutterstock
Living the life of a DBA can be pretty rough, especially when it comes to creating database environments, data modeling and normalization. However, help is on the way with Craig Mullins's book, Database Administration: The Complete Guide to DBA Practices and Procedures. It provides up-to-date coverage of almost every DBA task plus analysis on big data, cloud computing and NoSQL. We have an excerpt of the book on our IT Bookworm blog.
To win a copy of the book, tell us your worst IT story involving a database. Good luck!
---
February 28, 2013 3:59 PM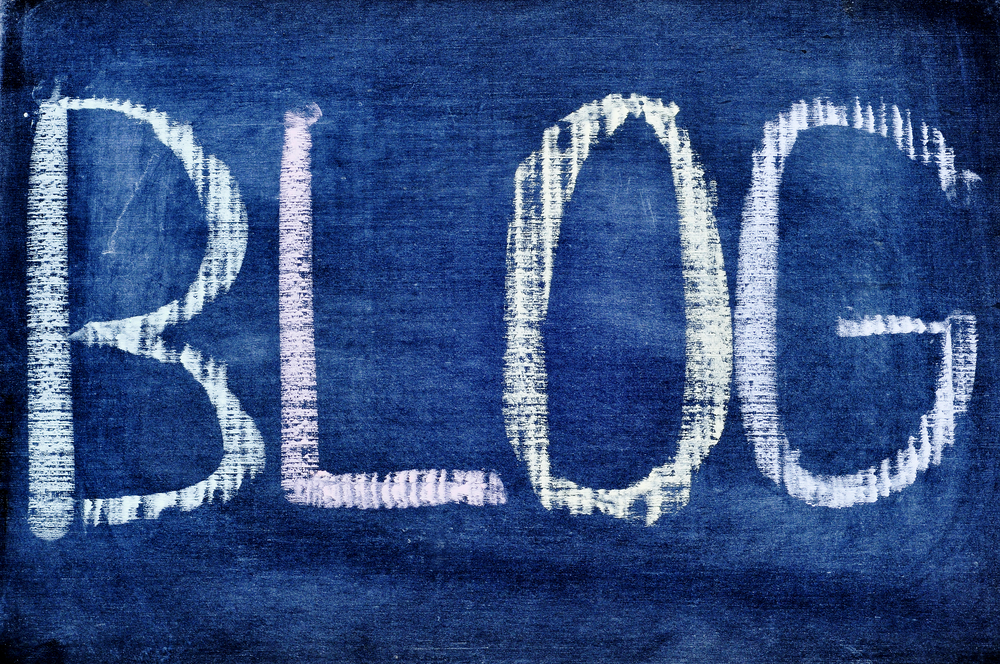 Blog post image via Shutterstock
February may be a short month, but it wasn't short on blog posts at ITKnowledgeExchange. Take a look at the top blog posts from this past month!
---
February 22, 2013 9:16 PM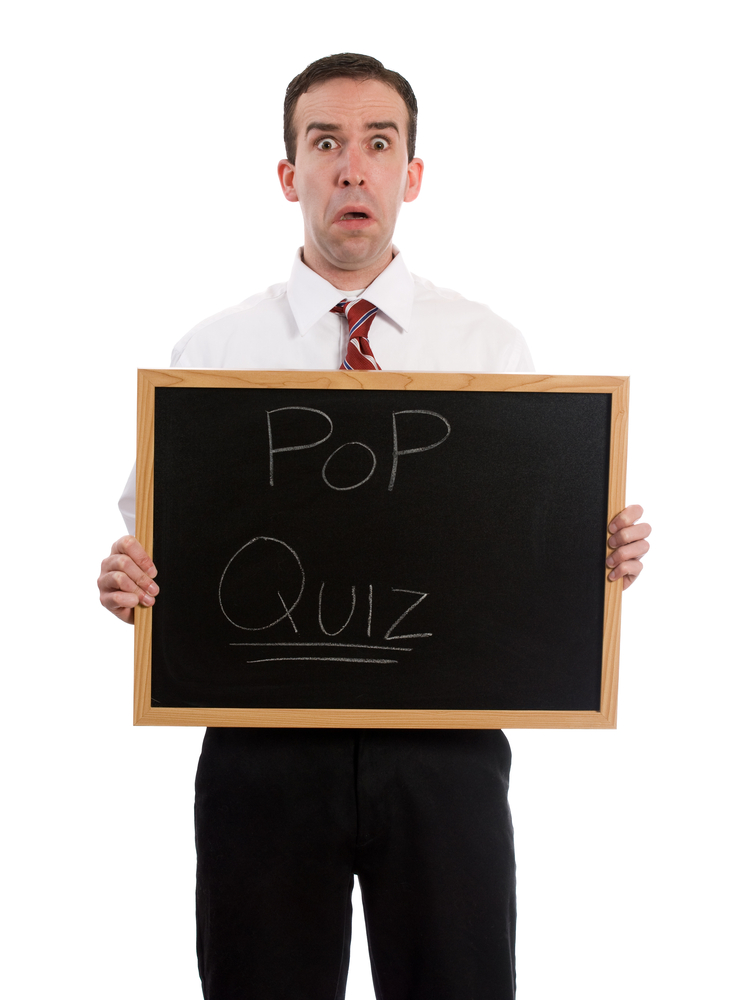 Pop quiz image via Shutterstock
Get your pencils ready, IT students: It's time for another pop quiz! This week we're going to challenge you with several questions on SAP products. See if you can answer any (or all) of the questions below and we'll give out 150 Knowledge Points for each approved answer. Good luck!
---
February 12, 2013 7:42 PM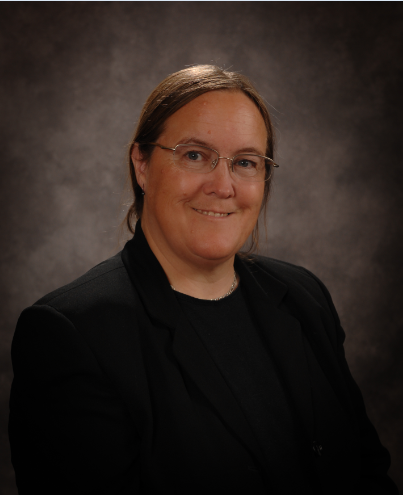 ITKnowledgeExchange recently had the chance to talk to this month's 'featured blogger' Sharon Fisher. Her blog, Yottabytes: Storage and Disaster Recovery, gives users valuable insight into data storage hardware, software products and disaster recovery.
ITKE: Tell us a little bit about yourself: What do you do? What's your area of expertise?
SF: Well, I like to say that I explain stuff. I write about all sorts of things, whether it's computers or public policy or business profiles or how the Idaho legislature works. I particularly like to explain stuff that other people might think is boring (like the Idaho legislature) and show how it's actually really interesting.
ITKE: If you weren't writing about IT, you'd be…
SF: If I weren't writing about IT, I'd probably be writing about something else. Maybe the back of cereal boxes. Writers are funny that way.
ITKE: Who's one person you look up to in the IT world, and why?
SF: It sounds like a cliche', I guess, but I'd say Marissa Meyer; she risked a nice career at Google to take over as CEO at Yahoo, which was really struggling, and is doing a darn fine job of it, by all accounts. And then going, oh, by the way, I'm pregnant. She didn't compromise on what she wanted. And after people like Carly Fiorina, it's nice to have a really competent woman CEO to act as a role model. 
ITKE: How to you see the future of IT developing over the next decade?
SF: They say that history doesn't repeat itself, but it rhymes. When I was first getting started in this business, organizations were circumventing the IT department by buying PCs. Then the IT department took over PCs. Now people are circumventing the IT department by buying smart devices, and the IT department is trying to handle that. So however the IT department figures out how to control smart devices, in the next decade, people will be working on how to circumvent that. Smart watches? Google Glasses? 
ITKE: What advice would you give prospective IT workers (say college students)?
SF: Study something in addition to computer science so you can do programming *about* stuff and not just programming in and of itself. More and more, computer science is becoming interdisciplinary with science and business and even the humanities. So think about what else you like to do, and figure out how to apply IT to that.  
---
February 11, 2013 5:28 PM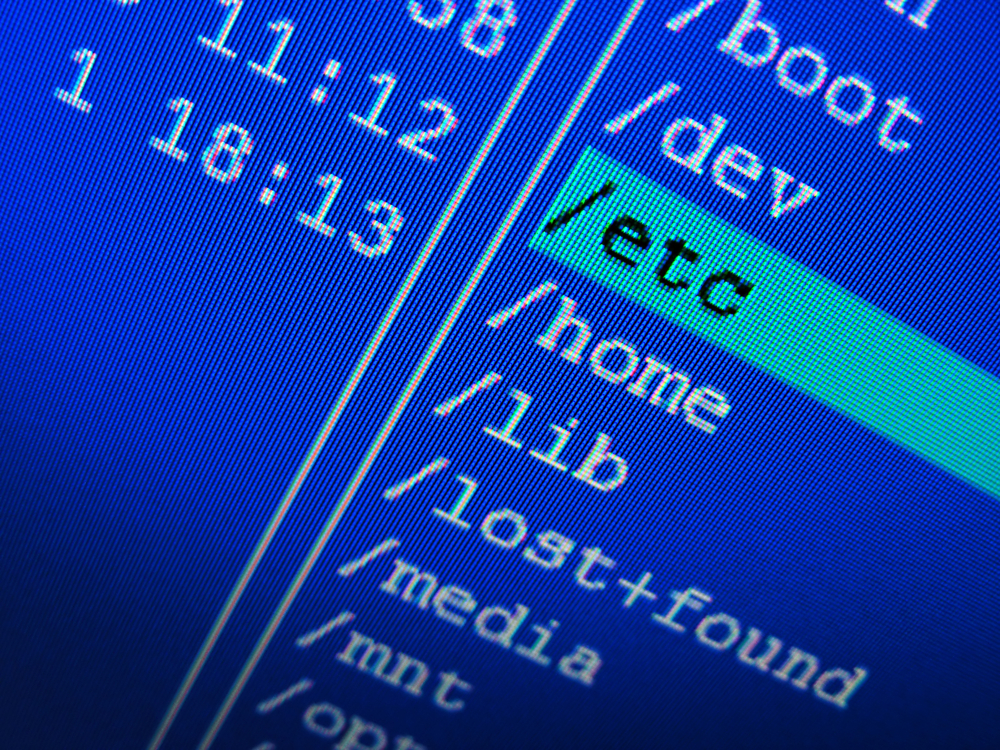 Linux image via Shutterstock
When organizations have issues with their Linux server, DevOps allows development teams to find and troubleshoot problems much more quickly and efficiently. But before fixing those problems, you need to learn the basic functions of DevOps. That's where Kyle Rankin's book, DevOps Troubleshooting: Linux Server Best Practices, steps in. It provides expert analysis and the best techniques to help you solve those Linux server problems. We have an excerpt of the book on our IT Bookworm blog.
To win a copy of the book, tell us how DevOps has helped you in the past. Good luck!
---
February 7, 2013 8:00 PM
At BriForum, leading independent industry experts led by Brian Madden, as well as technical staff from the top solution providers in the space, share the latest tips, tricks and verified techniques to help save your organisation time, money and countless headaches.
Here are 5 reasons why you can't afford to miss out…
5) Unparalleled networking opportunities
With attendance limited to 250 attendees, you'll have plenty of time to mingle with the experts who will be leading our 30+ technical sessions. Plus, you'll have the opportunity to interact with your peers from around the globe, during both daytime and evening activities, who are dealing with the same issues you are. Who knows, your IT department's #1 challenge could be solved by just talking to someone from a different company in a different country! And where else will you find that person than BriForum?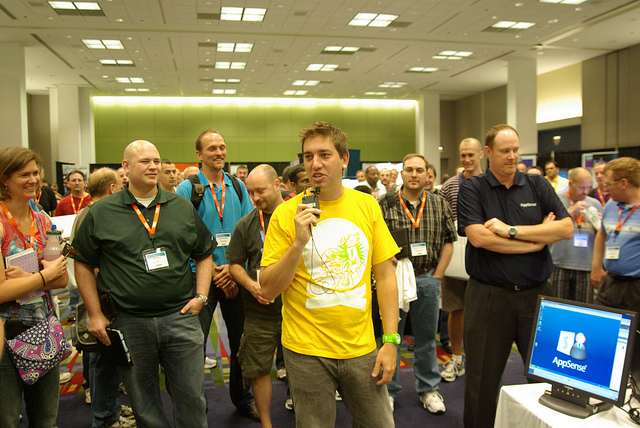 4) Perfect timing & location
For our European conference, London combines an easy to reach travel destination that offers plenty of activities. Also, May is the ideal month to seek new technology for inclusion in the second half of 2013 and projects for the upcoming calendar year.
3) We address the most relevant technologies
2013 is a busy year – Windows 8 is here, and the mobile device trend is solidifying itself as part of the corporate culture. On top of that, you're still faced with delivering Microsoft Windows to traditional desktop environments as well as multitude of end-user devices and Web apps. During this independent two day conference you'll get your toughest questions answered by technical experts and leading solution providers– all free from hype.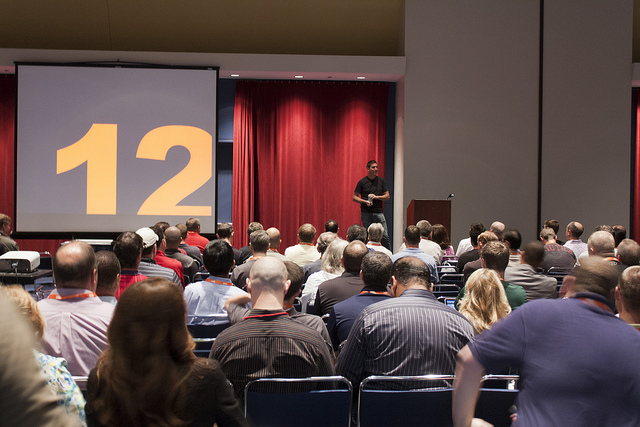 2) The most qualified group of speakers
According to previous BriForum attendees, the number one thing that keeps them coming back to BriForum year after year is the high quality of the speakers. Where else can you find speakers Brian Madden, Gabe Knuth, Shawn Bass, and over 20 of the most renowned technical bloggers, real-world practitioners, and best-selling authors who are dedicated to the technologies you care the most about? These guys aren't giving sales pitches about solutions that haven't been developed yet, they're giving you advice to improve your organisation's technology strategies right when you get back to the office.
1) Best value for your money
As we all know, the economy is continuing to put pressure on IT teams to deliver superior solutions with shrinking budgets. Attending BriForum is the most cost-effective way to obtain pertinent knowledge and best practices on this essential technology, rather than spending months reading books and articles, browsing websites, or traveling to multiple events and conferences.
Register by 15 February to save £200 with our super early bird pricing!
We hope to see you in London this May!
---