---
October 30, 2013 6:06 PM

Profile: Ben Rubenstein
Later today, you'll notice some significant improvements to the design and functionality of our community. These enhancements are the next step in a site-wide upgrade that we've been telling you about over the past few months, with new features that facilitate in-depth discussion, help you to discover new content relating to your areas of interest, and make interaction with questions and blog posts easier than ever before.
Discussions
The first big change you'll probably notice is a tab on the homepage and on every tag page called 'IT Discussions'.
This is different from the old Discussions tab, which showed recent comments made on questions. In this new section, you'll find open-ended questions where you can provide your opinion about a range of technology topics (for specific, technical questions, you'll still want to use the main Q&A section).
You might find questions about which cloud computing providers are best, or how to best prepare for a certification exam. To begin, these discussions will be started by editors within the TechTarget network (eventually, you'll be able to start your own Discussions about whatever topic you choose). You can start participating in these discussions now by replying on the page just as you would in a comment thread.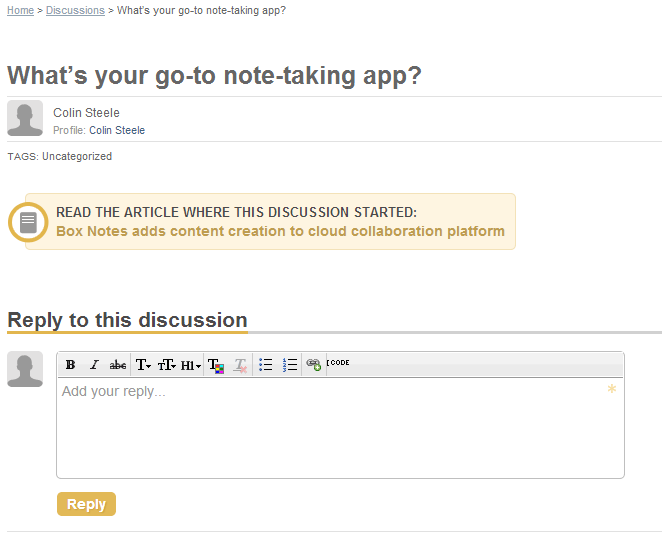 Another type of 'Discussion' you'll see is directly related to a piece of content published somewhere in the TechTarget network. Here, you'll see a title and summary that explains what the article is about, along with a link to the original piece.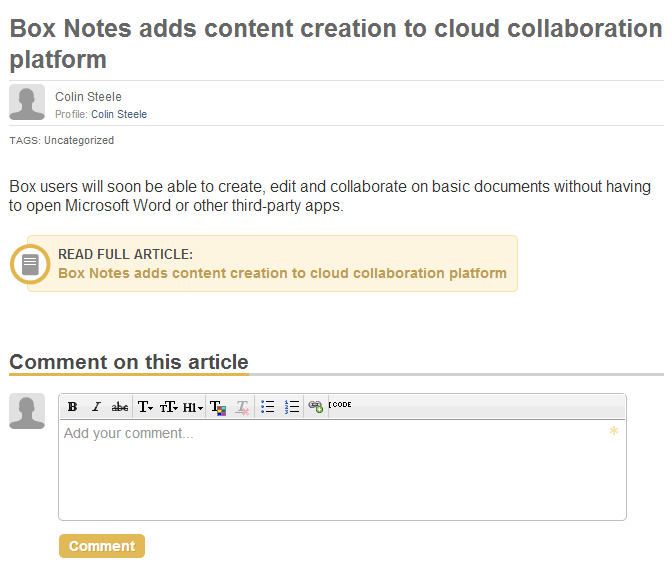 You can comment, and read others' comments, on these articles. All comments will show with your name and avatar both on this page and on the original article page, which means users around the network will get to know and interact with you. You're now no longer just an expert on ITKnowledgeExchange, you're an expert in the TechTarget network.
New Question/Answer Page Design
You'll notice that the Q&A pages look different (and hopefully, you'll notice that they look better.)
We've removed the boxes from around the question, answer and comment sections to allow the page to flow more easily.
We've also rearranged the question section, so the question itself is allowed to expand to the full width of the content area (with the user information dropped below).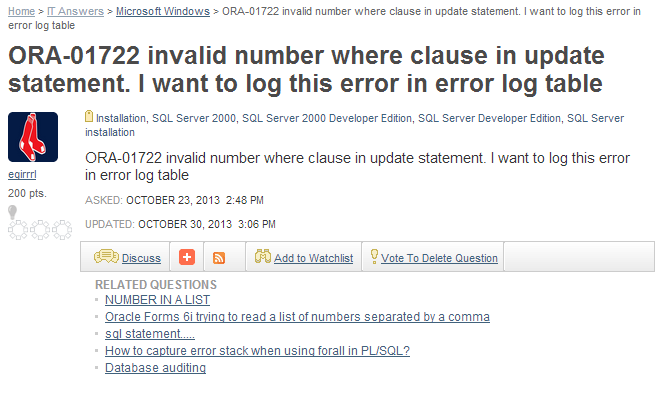 The Answer Wiki section has gotten a major upgrade; in addition to improvements to the buttons and overall design, there's now more space given to the answer itself, and less text used to display answer contributors and history (that information is still viewable by clicking the appropriate links). We're also no longer showing avatars in the answer wiki section.

Commenting
We've also made significant improvements to how comments work on both questions and blog posts.
Below any question or blog post, you'll see a new, less cluttered commenting section which includes clear instructions for adding your reply. You can also sort all comments based on the time they were posted. You can also flag any comment for review by our team using the Flag icon at the far right of any comment – this will start an email that will be sent directly to us so that we can take a look.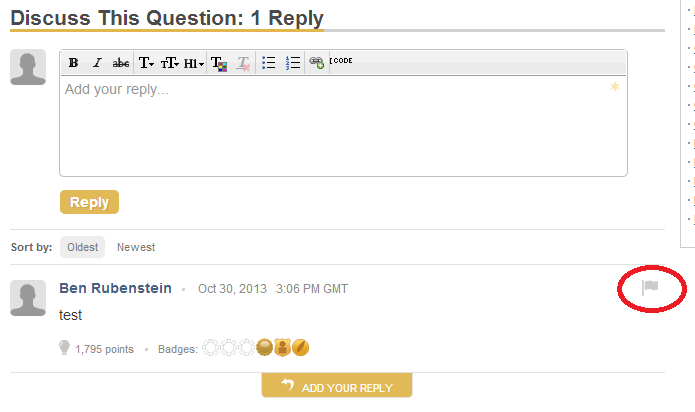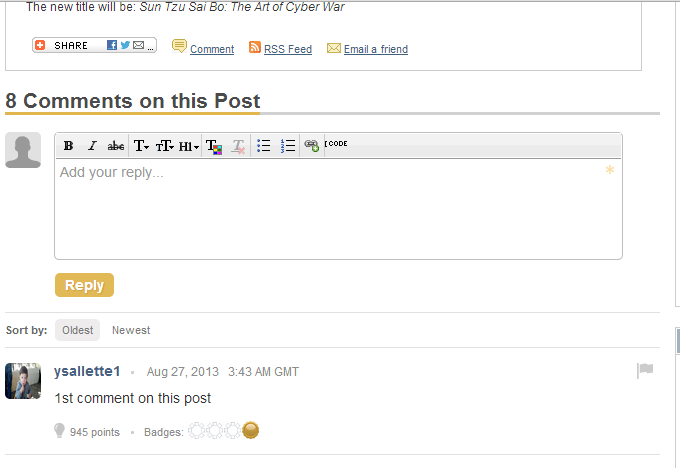 That's all I've got, for now. Feel free to start exploring the new community and, as always, let us know what questions or comments you have.
A lot of hard work has gone into these new features in an effort to make this community as useful, and usable, as possible. Many of you have already helped us out a lot by offering feedback and suggesting features, and we'd love to hear more so we can continue providing a great experience for you. Thanks again for your participation on ITKnowledgeExchange!
October 30, 2013 5:56 PM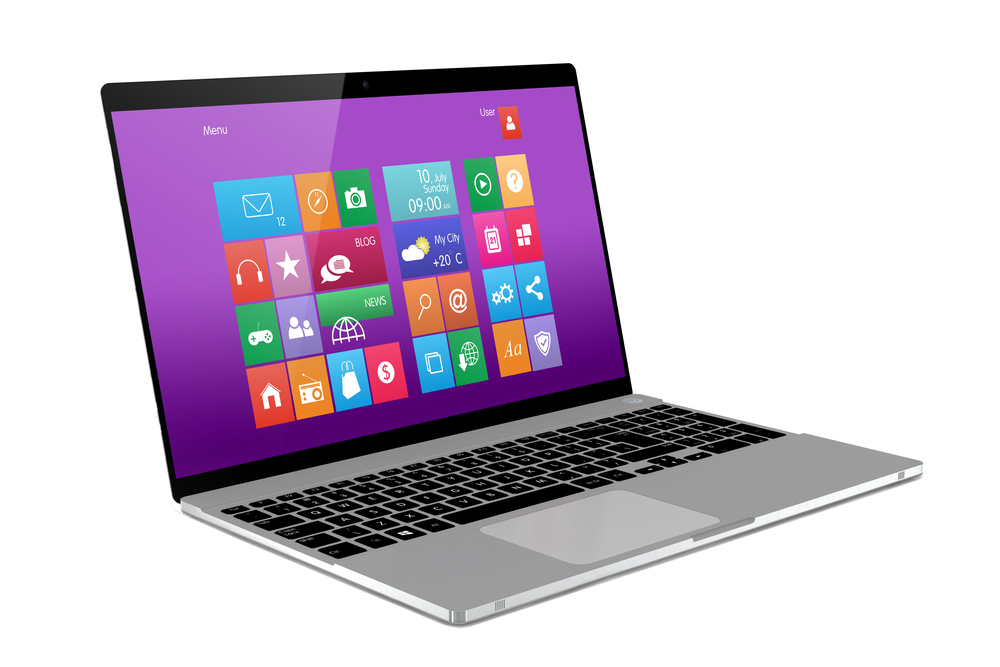 Windows 8 image via Shutterstock
If you're looking to create Windows 8 applications, we have the book for you. Building Windows 8 Apps with C# and XAML, by Jeremy Likness, is the first practical guide to building breakthrough applications for Windows 8 from project templates through publication to Windows Store. His book will help you dive into Windows 8 development and gain a powerful advantage for years to come. We have an excerpt of the book on our IT Bookworm Blog.
And yes, we're giving away a copy! To win, tell us an application you would like to build in Windows 8. Good luck!
---
October 24, 2013 6:06 PM

ITKnowledgeExchange recently had the chance to talk to ITKE power user, RPG specialist and this month's 'featured member' Todd Nashville. You can find Todd under his username, ToddN2000, discussing AS/400 related problems on the forums.
ITKE: Tell us a little bit about yourself: What do you do? What's your area of expertise?
TN: RPG programmer since the early RPG I & RPG II days through the current version. I made the change to the .NET world and VB just over a year ago after 30 years of green screen coding. Currently I'm writing web services to integrate our web presence with our green screen back office processes. RPG is my most comfortable environment currently.
ITKE: If you weren't working in IT, you'd be…
TN: If I weren't in IT?  There is no doubt I'd be working in a restaurant. I've been cooking at home for more than 35 years and have worked in the food industry and a second job.
ITKE: Who's one person you look up to in the IT world, and why?
TN: The person I admire most in the IT world? I'd have to go with my current boss. No really. He has a lot of great ideas as to where to take the company and is not afraid to try new concepts. He invests time and money in our education to stay current with all new trends. He is open to ideas from subordinates and we have for one of the most open and friendliest work environments I have worked in over 30 years.
ITKE: How do you see the future of IT developing over the next decade?
TN: IT is going mobile and remote. That is the main reason for my switch from RPG to the .NET world. I see room for a lot of changes in the mobile applications to make things more user friendly and robust. I'm not sure if we will see desktops gone in the next 10 years but they will definitely still be on a downward decline.
ITKE: What advice would you give prospective IT workers (say college students)?
TN: My advice would be, if you're currently working don't get into a rut and get too comfortable. The IT field is forever changing and changing faster than ever before. It's easier to stay current with technology than trying to play catch up after many years of being stagnant. That learning curve can be hard to overcome.

---
October 8, 2013 7:45 PM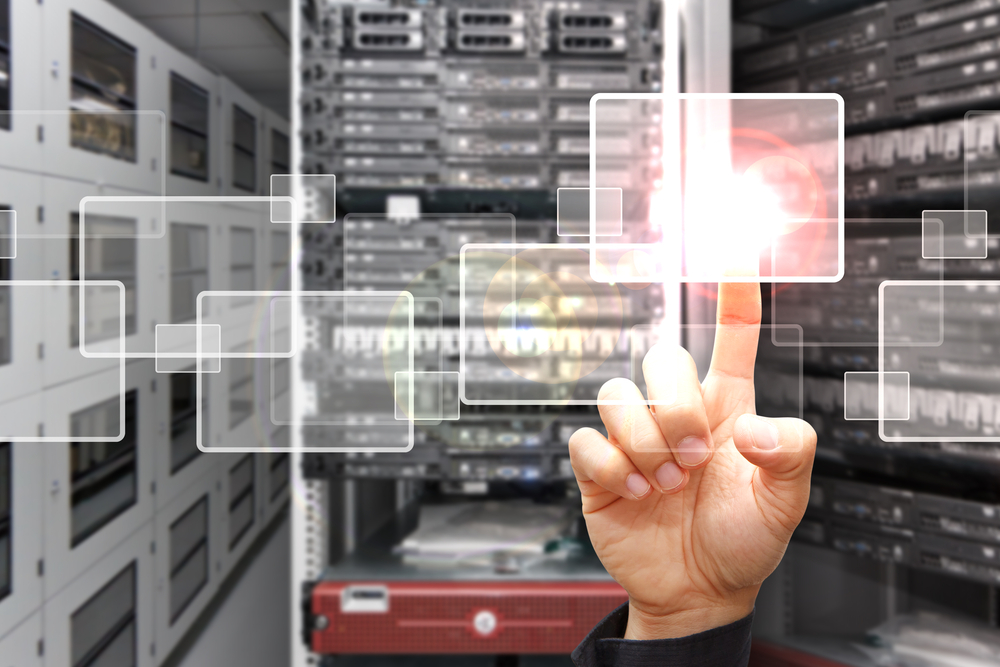 Windows Server image via Shutterstock
Whether you're looking to migrate from Windows Server 2008 or upgrade to Windows Server 2012 Active Directory, Rand Morimoto, Michael Noel, Guy Yardeni, Omar Droubi, Andrew Abbate, and Chris Amaris's book, Windows Server 2012 Unleashed, provides tips, tricks, best practices, lessons learned from actual deployments and practical information for using Windows Server 2012 to solve real business problems. We have an excerpt of the book on our IT Bookworm Blog.
And as you probably guessed…we're giving away a copy! To win, tell us what's your favorite innovation in Windows Server 2012. Good luck!
---
October 2, 2013 8:01 PM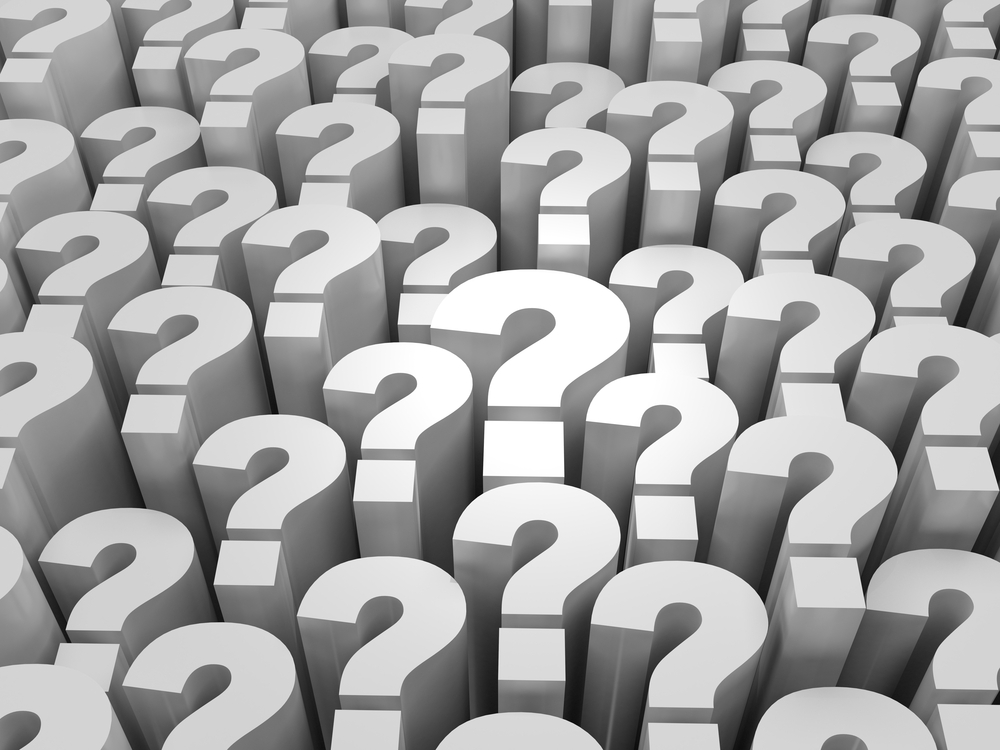 IT questions image via Shutterstock
AS/400 expert? SQL expert? Some of our users could use your help as these topics came up in the most active questions from the past two weeks. Come see if you can help (There may be a surprise in ITKE points if you help).
---
October 1, 2013 7:23 PM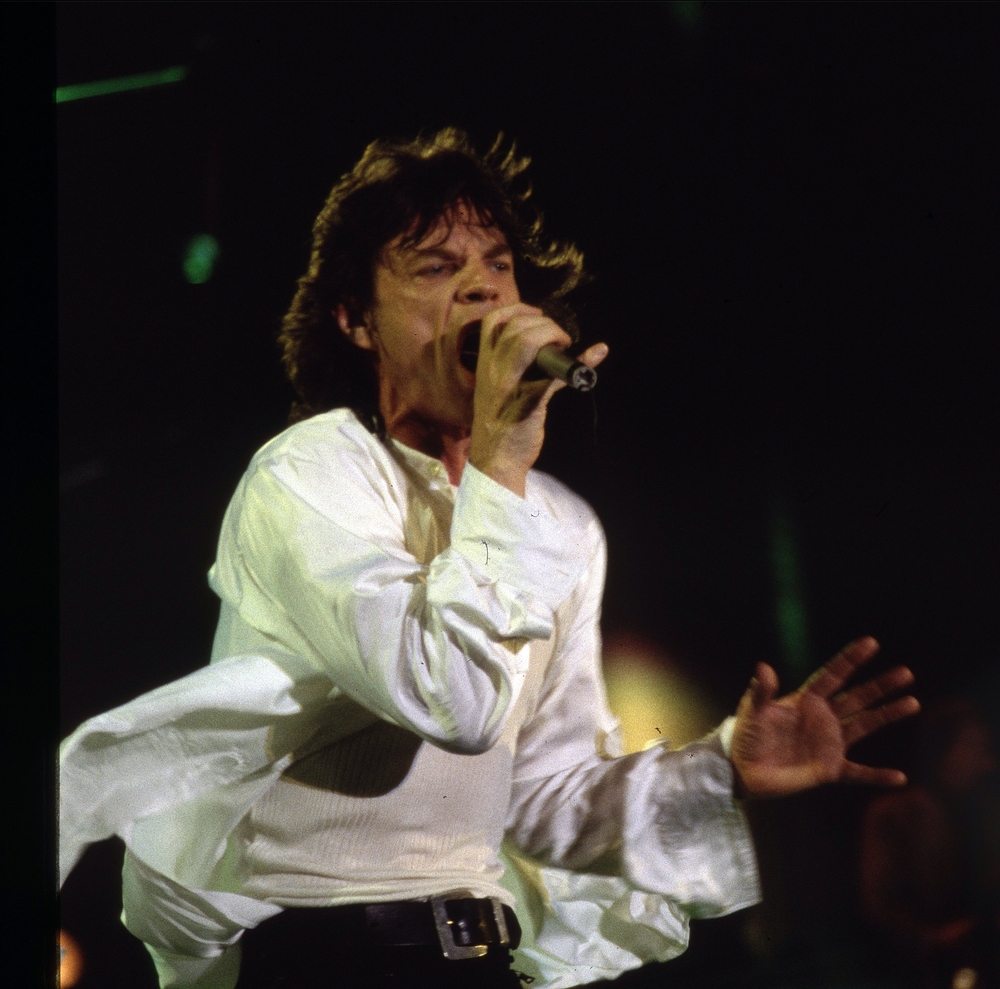 The Rolling Stones image via Shutterstock
Now you may be asking yourselves why there's a picture of The Rolling Stones here. Well, they were actually featured in our top blog post for the month of September! Check out the story and the rest of the top 10.
---
September 19, 2013 5:03 PM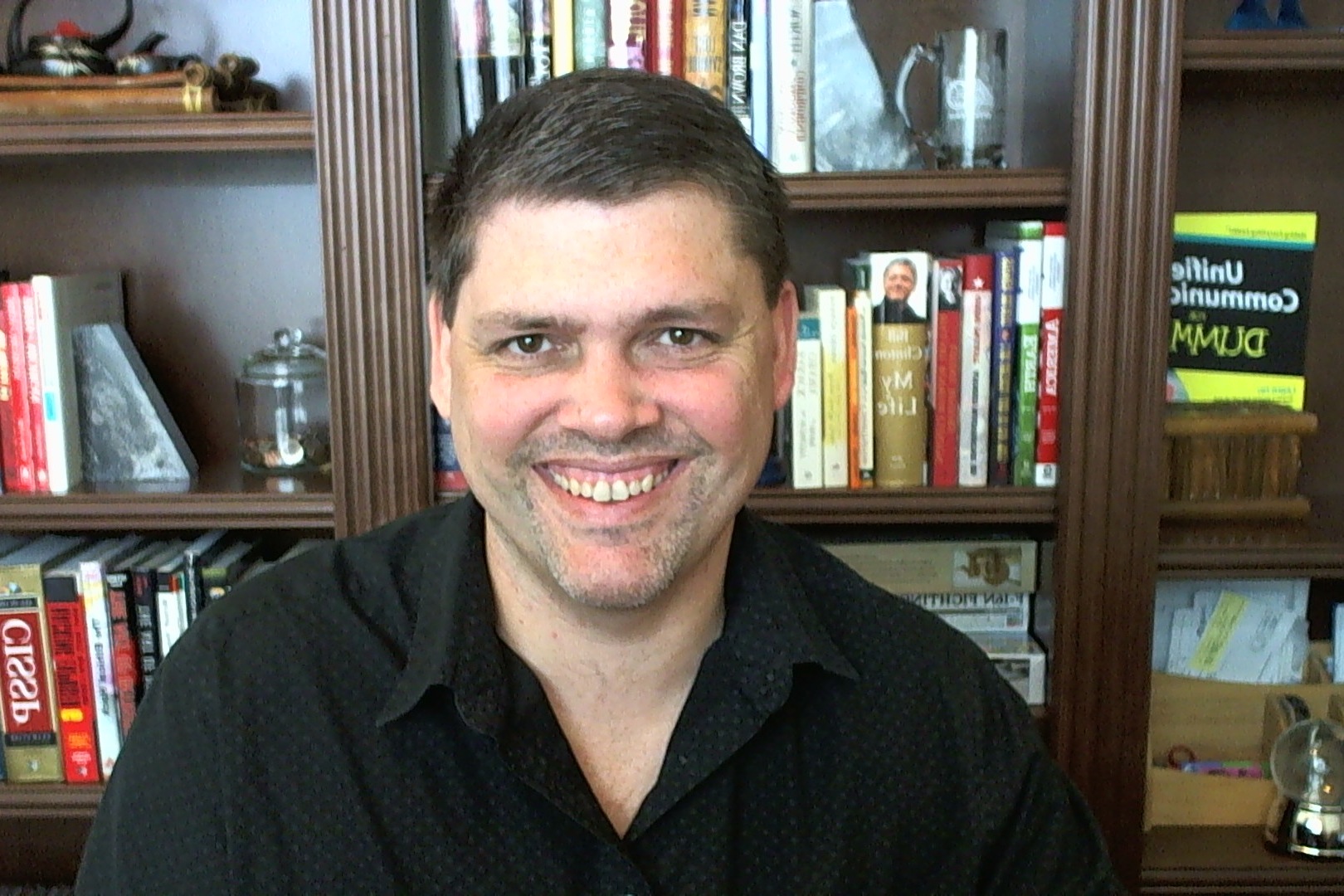 ITKnowledgeExchange recently had the chance to talk to ITKE blogger, President of the Bradley Strategy Group and this month's 'featured blogger' Tony Bradley. His blog, Tech Strategy Trends, helps business owners and IT administrators wade through marketing hype and navigate the rapidly changing tech landscape.
ITKE: Tell us a little bit about yourself: What do you do? What's your area of expertise?
TB: I am a principal analyst with Bradley Strategy Group. I analyze and write about emerging trends in technology—with a particular focus on security, Microsoft, mobile devices, and social networks. As a tech writer, I keep in touch with new technologies, services, and devices, and try to keep readers informed in plain English terms that non-techies can relate to. As an analyst, I work with companies to help them make smarter decisions about their own investments in technology. As a marketing consultant, I work with companies to craft effective marketing content and deliver it to the right audience.
ITKE: If you weren't working in IT, you'd be…
TB: That's a great question. Pilot would be my first choice. As a teen I wanted to be a pilot, and I joined the Air Force with aspirations of becoming a pilot, but got…"distracted" with the sort of college fraternity lifestyle of just being in the Air Force. If I wasn't a pilot, I'd probably be a performer. I could see myself in an acting or singing career—as if there aren't thousands of people more talented than me who can't get a break.
ITKE: Who's one person you look up to in the IT world, and why?
TB: Living? I respect Aaron Levie, and what he's been able to do with Box. I've had the pleasure of speaking with him personally on multiple occasions, and his vision is ambitious and infectious. Box is about much, much more than just storing some data online. If dead people are allowed, I'd have to go with Steve Jobs. Until recently I was staunchly pro-PC, and part of the irrational Apple-bashing crowd. Now that I've embraced the iPhone, iPad, and Mac OS X, I've gained more appreciation for Apple, and as I've learned more about Jobs, the man, I admire how he was able to get those around him to see his reality and how he made the impossible possible. He was the Walt Disney of the tech world.
ITKE: How to you see the future of IT developing over the next decade?
TB: First, I think the various platforms will matter less. There's a new breed of technology—led by companies like Box—that transcends the device and operating system. Your experience, and your ability to access and sync will be constrained less and less by which vendor you choose. Second, although the comparison has become trite, our tech will be more and more like "Minority Report". I'm not referring to Tom Cruise swiping his hands in mid-air to navigate windows a' la Leap Motion. I'm talking more about the way information and ads sort of "knew" who people are, and delivered custom results. Things like Apple's Siri, or Google Now will continue to evolve to become more intelligent, and more useful—more like Tony Stark's "JARVIS" virtual assistant in the Iron Man movies.
TB: What advice would you give prospective IT workers (say college students)?
ITKE: Learn to program. I wish I had invested more time earlier in my life and career learning to program. You don't have to become a developer per se, but having the foundation of understanding how program code works opens a lot of doors that you can't open without that foundation. As a CISSP, I'd also say security is a good direction to go. Security in and of itself is very broad, but the bottom line is that there will always be a need for it.
---
September 16, 2013 5:49 PM

Profile: ITKE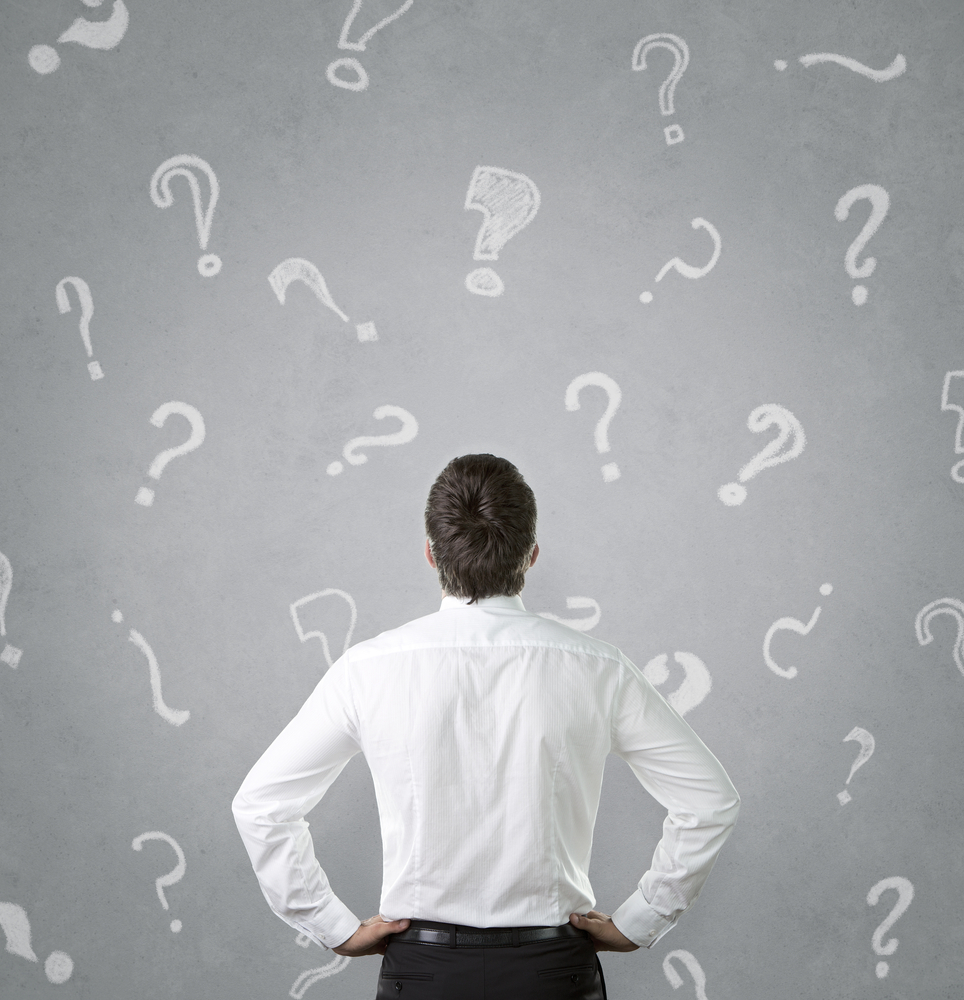 IT questions image via Shutterstock
Several of our experts need your help! Here's your chance to contribute to the community by answering some of the most active questions over the past two weeks. Hey, you might even receive some ITKE points in the process.
---
September 12, 2013 7:52 PM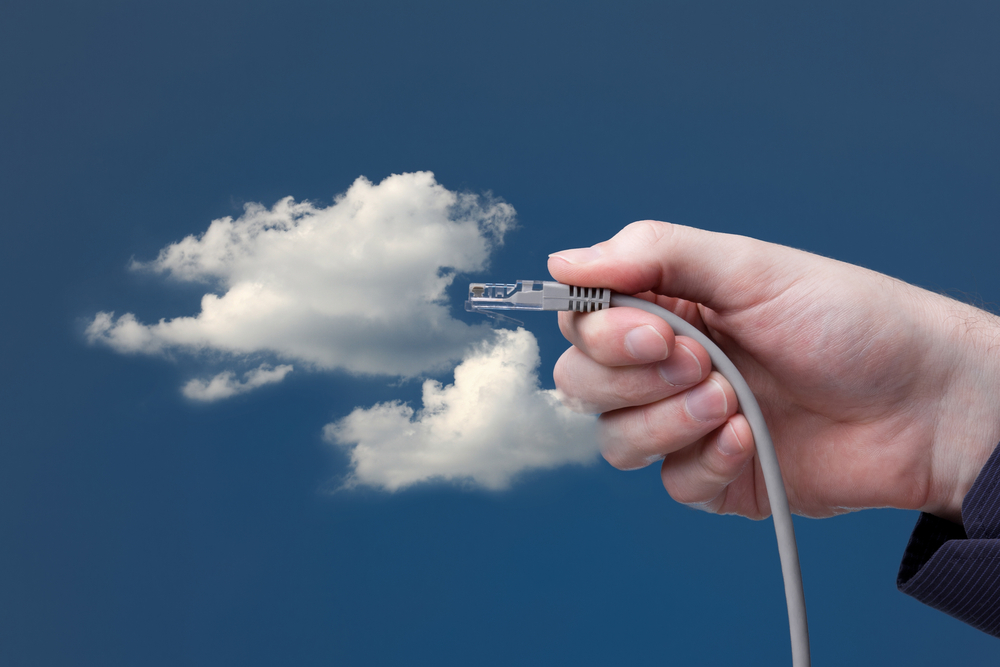 Cloud Computing image via Shutterstock
Join us on Thursday, September 26th at 7:00 AM EDT to discuss the benefits that the cloud can bring to your enterprise. During this chat, you'll discover how the cloud of the future will transform your business, power innovation and help you realize your organization's full potential.
Cloud computing has significantly altered the competitive landscape.  By strengthening the flexibility of the enterprise IT infrastructure, the cloud provides new ways for businesses to create and deliver value, realize significant benefits and more.
To help you get started, we've selected several related pieces of cloud content that showcase how cloud computing is evolving today, the impact it's having on CIOs and business leaders, and more. Once inside, you'll also have the opportunity to submit your own questions to be answered during the live chat on September 26th!
Join this live chat so that you can bring the future of your organization, and bring your organization to the future. Hope to see you there!
Speakers:
Steve Strutt: CTO, Cloud Computing, UK & Ireland
Steve Strutt is CTO for Cloud Computing, IBM UK and Ireland. He is client focused and responsible for assisting clients to innovate in IT service delivery and infrastructure, pioneering the adoption of cloud computing and virtualization to drive increased IT and energy efficiency. In his 26 years in the IT industry, he has broad experience as a consultant on systems, storage, software, and management solutions.
Doug Clark: Cloud Leader, UK & Ireland
Doug Clark is the cloud leader for IBM UK and Ireland. He is part of a global team in IBM shaping and implementing the IBM Cloud Strategy.  He leads a specialist team of business development, solution and technical architects that link across IBM's extensive lines of business to support the ambitions of our customers.
Mark Tomlinson: CTO, Cloud Computing, UK/IE
Mark currently works as a CTO within the IBM cloud computing organisation in the UK & Ireland, leading transformational client engagements which exploit the full breadth of IBM's cloud capabilities to increase business agility and reduce cost. His previous roles in the UK and Ireland include Innovation and Emerging Technology Leader for the IBM Software Group and SOA Technical Leader for Financial Services.
---
September 3, 2013 7:07 PM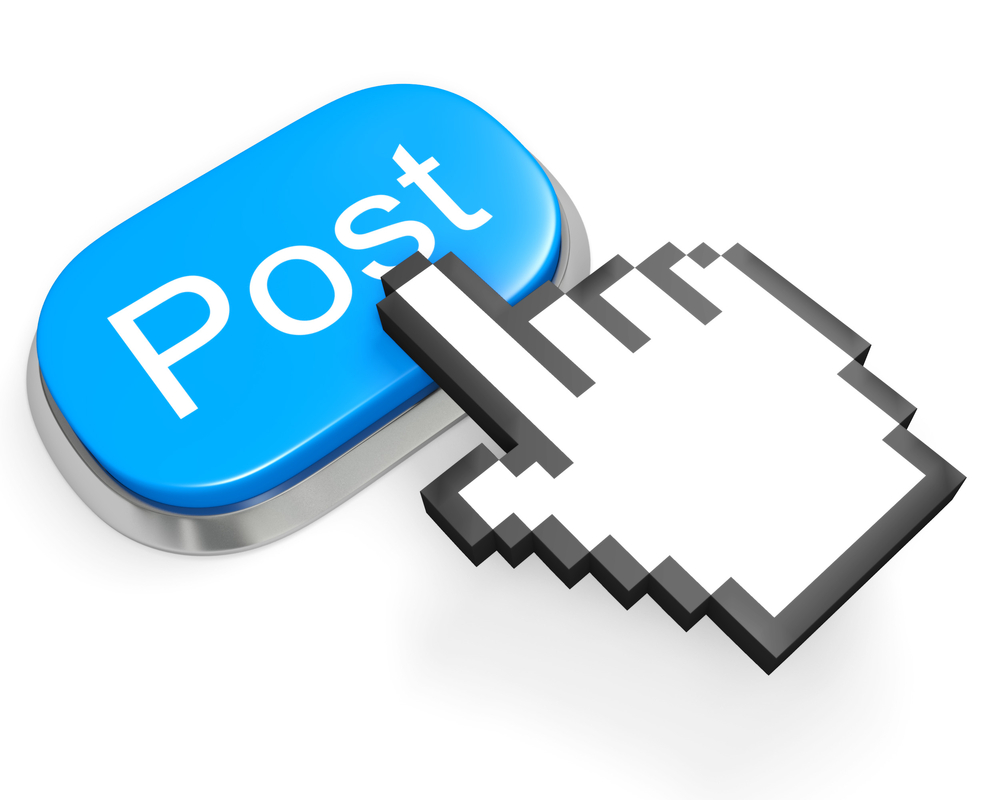 Blog post image via Shutterstock
Ron Miller, Sharon Fisher and Ed Tittel were the 'cream of the crop' in August as several of their posts made it into the top posts for the month of August. Find out why their topics were so hot with the community.
---