Jul 21 2008 8:02PM GMT

Profile: BrentSheets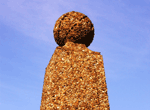 Hey, we just hit another milestone on IT Knowledge Exchange. Our first community member blog published its first blog post one year ago this month. Since that inaugural post on July 16, 2007, we've provided our members with dozens of blogs and you can now read over 2,000 blog posts on a variety of IT topics.
Curious as to which blog was the first? It was the Connectivity blog by Tony Bradley — and Tony is still blogging with us today.
Join our corner of the blogosphere and start your own blog. We'll provide you with a blog and help you get started. We'll also help you build a readership by promoting your blog to a large IT audience. I'm looking forward to seeing your blog on IT Knowledge Exchange. Thanks.


Community Manager