May 8 2009 5:17PM GMT

Profile: BrentSheets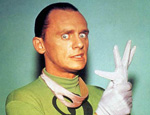 Quick, riddle me this: If a picture is worth a thousand words – then how much is a podcast worth? If you answered with a technical response, such as "a bunch" – then you're absolutely correct. And we just happen to have 3 new podcast blogs on IT Knowledge Exchange for your listening enjoyment.
Visit these podcasts authored by TechTarget editors and industry experts today!

Community Manager
→ Security Wire Weekly
Listen to the top security experts and learn about the latest cybersecurity research. Whether it's the spread of malware, the explosion of spam or hackers exploiting flaws to steal sensitive data, this podcast series aims to find the right ways to defend against ongoing attacks to your systems.
→ Patrolling the Channel
A podcast that educates security solution providers on how to make the best security decisions for customers. Topics include how to implement and monitor technologies in customer environments, how to improve business relations with customers, and how certain circumstances can affect your business.
→ Voices of CRM
A CRM blog for marketing, sales and call center professionals with commentary on CRM news, industry trends and CRM software products from CRM vendors. Read about CRM topics like customer service and call center strategy, sales and marketing strategy and software, SaaS CRM and data integration.