Apr 25 2011 10:00AM GMT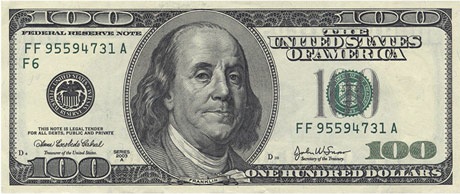 Today marks the beginning of IT Knowledge Exchange's latest contest. Many of the usual rules apply, but this time there are way more chances to win: Ten, to be exact.
The Details
The top 10 knowledge point earners between today, April 25, 2011, and Tuesday, May 31, 2011, will each receive one (1) Amazon.com gift card for $100.
All answers, discussions, questions, and bounty participation is subject to review of the IT Knowledge Exchange editors, and posting questionable or irrelevant content may result in removal of knowledge points or disqualification from the contest.
Ways to Pull Ahead

Ask quality questions! Just because an IT obstacle has you stumped, that's no reason to hang your head in shame. Head over to the forums and ask your IT question! When one of the community members nails your problem on its head, be sure to approve the answer and pay the knowledge forward.
Answer IT questions! Is work going smoothly? No catastrophic tech-urrences to threaten your data center or, worse, your job? Well, take some of that downtime and build up a bit more tech karma by spreading your IT knowledge around the community. Browse the unanswered questions or ongoing discussions to see where you can lend your expertise.
Take advantage of bountiful bounties! Despite the horrific puns, bounties can be the fastest – and funnest – way to pull ahead in the competition. Keep an eye on the community newsletter every Tuesday and Thursday, as well as the What's New? Boxes on the right side of home pages for the latest way to rack up knowledge points.
Questions?
Ask your questions about the contest in the comments section or send me an email at Melanie@ITKnowledgeExchange.com.
Melanie Yarbrough is the assistant community editor at ITKnowledgeExchange.com. Follow her on Twitter or send her an email at Melanie@ITKnowledgeExchange.com.