Oct 30 2013 6:06PM GMT

Profile: Ben Rubenstein
Later today, you'll notice some significant improvements to the design and functionality of our community. These enhancements are the next step in a site-wide upgrade that we've been telling you about over the past few months, with new features that facilitate in-depth discussion, help you to discover new content relating to your areas of interest, and make interaction with questions and blog posts easier than ever before.
Discussions
The first big change you'll probably notice is a tab on the homepage and on every tag page called 'IT Discussions'.
This is different from the old Discussions tab, which showed recent comments made on questions. In this new section, you'll find open-ended questions where you can provide your opinion about a range of technology topics (for specific, technical questions, you'll still want to use the main Q&A section).
You might find questions about which cloud computing providers are best, or how to best prepare for a certification exam. To begin, these discussions will be started by editors within the TechTarget network (eventually, you'll be able to start your own Discussions about whatever topic you choose). You can start participating in these discussions now by replying on the page just as you would in a comment thread.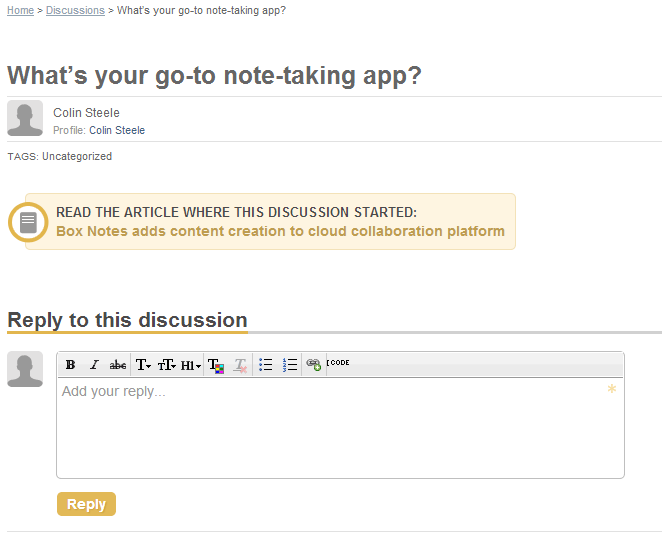 Another type of 'Discussion' you'll see is directly related to a piece of content published somewhere in the TechTarget network. Here, you'll see a title and summary that explains what the article is about, along with a link to the original piece.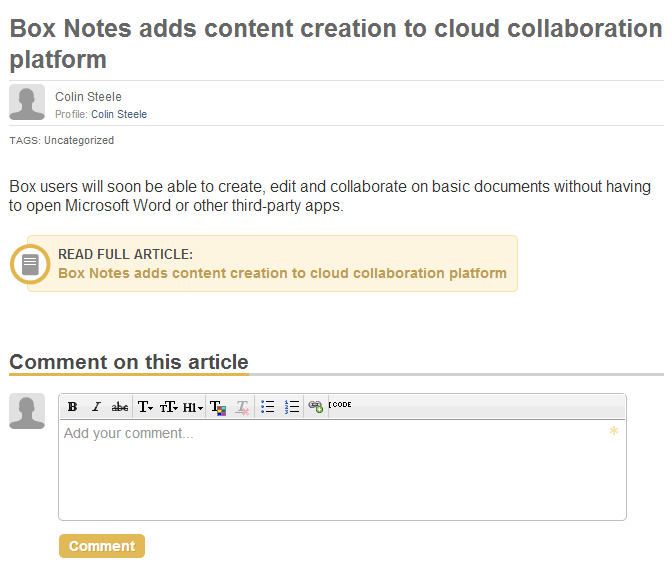 You can comment, and read others' comments, on these articles. All comments will show with your name and avatar both on this page and on the original article page, which means users around the network will get to know and interact with you. You're now no longer just an expert on ITKnowledgeExchange, you're an expert in the TechTarget network.
New Question/Answer Page Design
You'll notice that the Q&A pages look different (and hopefully, you'll notice that they look better.)
We've removed the boxes from around the question, answer and comment sections to allow the page to flow more easily.
We've also rearranged the question section, so the question itself is allowed to expand to the full width of the content area (with the user information dropped below).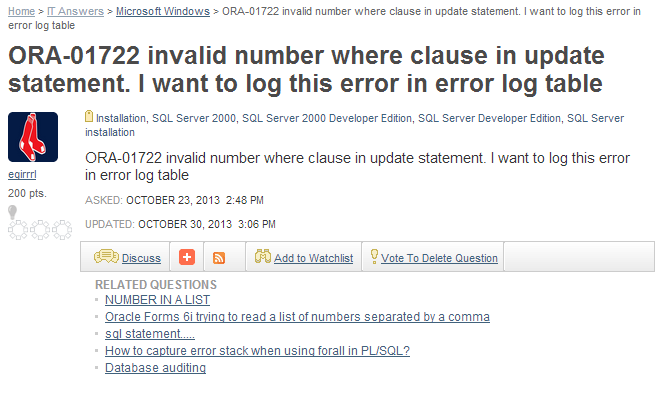 The Answer Wiki section has gotten a major upgrade; in addition to improvements to the buttons and overall design, there's now more space given to the answer itself, and less text used to display answer contributors and history (that information is still viewable by clicking the appropriate links). We're also no longer showing avatars in the answer wiki section.

Commenting
We've also made significant improvements to how comments work on both questions and blog posts.
Below any question or blog post, you'll see a new, less cluttered commenting section which includes clear instructions for adding your reply. You can also sort all comments based on the time they were posted. You can also flag any comment for review by our team using the Flag icon at the far right of any comment – this will start an email that will be sent directly to us so that we can take a look.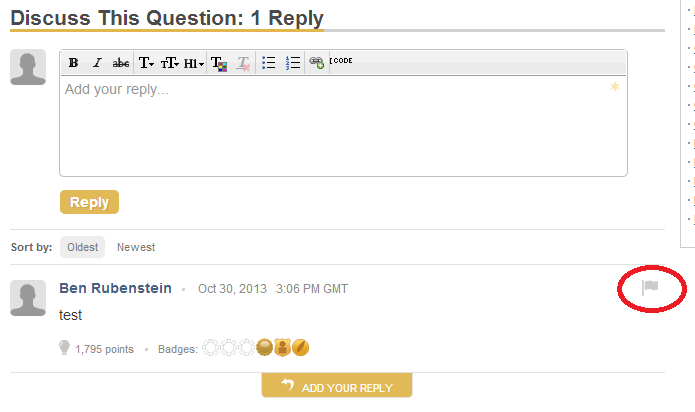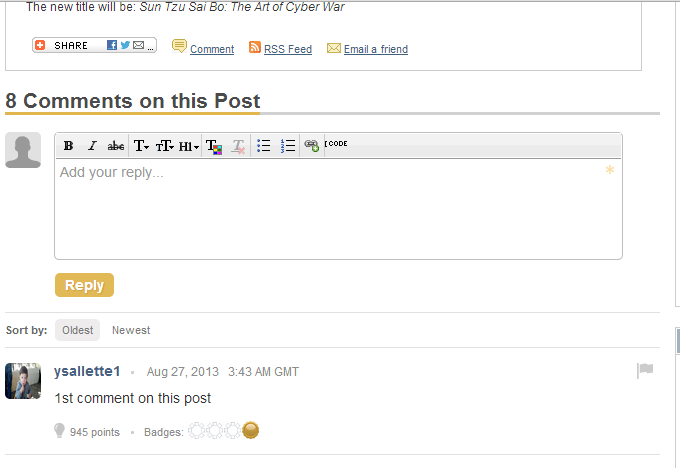 That's all I've got, for now. Feel free to start exploring the new community and, as always, let us know what questions or comments you have.
A lot of hard work has gone into these new features in an effort to make this community as useful, and usable, as possible. Many of you have already helped us out a lot by offering feedback and suggesting features, and we'd love to hear more so we can continue providing a great experience for you. Thanks again for your participation on ITKnowledgeExchange!