Jun 8 2010 3:19PM GMT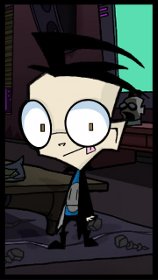 Hailing from Southern Alberta, in Canada's Calgary, r3boot skips the pomp and circumstance in his profile and heads straight for the answers. He's answered your questions on security and networking, and he's helped us get a running start on Storage in 2010 month here at IT Knowledge Exchange.
Check out his profile to see all of his questions and answers. Congratulations, r3boot, and keep up the great work!
Want to be featured in our member highlights? Head over to IT Answers and spread your IT expertise – you'll also earn Knowledge Points that you can use to redeem for Amazon gift cards. Upload a photo (even a fun one like r3boot's) and fill out your profile so we can get to know you better!
Have a suggestion for a member we should highlight? Leave a comment or tell me directly at Melanie@ITKnowledgeExchange.com.
Melanie Yarbrough is the assistant community editor at ITKnowledgeExchange.com. Follow her on Twitter or send her an email at Melanie@ITKnowledgeExchange.com.