Aug 5 2008 6:47PM GMT

Profile: BrentSheets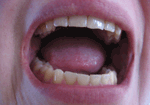 Introducing three new community blogs on IT Knowledge Exchange. If you're involved in enterprise data management, looking to boost your IT career with certification or additional education or would simply like to share an IT rant — then these blogs have you covered.
Please join me in welcoming our newest bloggers…
Enterprise Data Management, by Wynand van Zyl
Data is a corporate asset and there is a need in most companies to better understand, protect and exploit it for business benefits. This blog journals my thoughts on data management and information management, data architecture development and how to align them to your business strategy.
IT Career JumpStart, by Ed Tittel
Do you feel like your IT career is stalled or bogging down? There's a lot you can do for yourself to improve your work situation and long-term prospects. Learn about skills development plus training and learning opportunities to improve your knowledge base and skill set. Dig into the pros, cons, and costs of college degrees and IT certifications at all levels. Share your comments, questions, and concerns with long-time IT Certification and Career Development expert Ed Tittel, creator of the Exam Cram series of cert prep texts, and a contributor to over 100 IT certification books, plus countless Web and print articles in this subject area.
The ranting of an IT Professional, by Jason Tramer
An IT consultant's critical (and often caustic) look into the problem's he faces on a daily basis. This will cover not only hardware and software related issues, but issues involving the vendors and clients he deals with.
If you haven't been browsing our community blogs, then you're missing out. You'll find some gems of wisdom from members just like you. We do have to be selective but if you've got what it takes, drop me a line by filling out this short online form to request a blog of your own. We'll help you get started and build up a readership. Thanks.


Community Manager