Feb 22 2008 7:59PM GMT

Profile: BrentSheets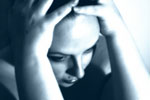 Gadzooks, one of our newest bloggers is encouraging Windows administrators to be lazy. No, actually, Jerry Lees just wants to illustrate how he's made his life easier with his scripting skills. Jerry is a Windows and Network Systems administrator with over 15 years of IT experience and he knows his way around VBScript.
Are repetitive or redundant tasks giving you a headache? Jerry shares from his bag of scripting tricks to help lighten the load of fellow Windows administrators. Be sure to visit and bookmark The VBScript Network and Systems Administrator's Cafe and start learning how to make your life a little easier, too.
Got IT skills? Of course you do. So why not share all that geekness with your fellow members in the ITKE community? We provide our members with free blog hosting and even hold your hand to get you started. Our list of IT blogs is growing and we'd like you to be a part of our blogger community. Come join us.


Community Manager