Mar 11 2008 6:47PM GMT

Profile: BrentSheets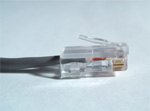 Connecting diverse systems using Enterprise Application Integration (EAI) is not a job for the faint of heart. Are you facing the challenges of moving to a service-oriented architecture (SOA) or Web services? Our newest blogger has the real world experience to tackle this topic.
Roger Pedroso has 17 years of experience in development, implementation and management of information systems. Come visit his new EAI and SOA challenges blog and learn from someone who's been there.
Many of your fellow IT Knowledge Exchange members are blogging to share their insight, ideas and thoughts. If you'd like to join them, simply request your own blog and we'll help you get started and promote your blog. It's a great way to let your IT voice be heard and earn a little cash, too. Check out our growing list of blogs and come join us.


Community Manager