Oct 29 2007 6:46PM GMT

Profile: BrentSheets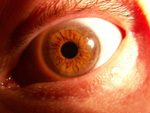 When you post your IT question on IT Knowledge Exchange — be sure to click the Add to My Watchlist link that appears beneath the question. This will save your question to your own personal watchlist. You can view your watchlist by clicking the My Watchlist tab, located near the top of your screen.
The questions you add to your watchlist will remain there until you remove them. Use the watchlist feature to track not only your own questions but also any questions you find that interest you. You can remove questions whenever you wish by simply checking the checkbox next to any question and clicking the remove button.
My Watchlist also has an optional Subscribe via email feature. You may subscribe to any, or all, questions in your watchlist and receive a Daily Digest each day alerting you to newly added or updated answers and comments.
We've used icons to denote different types of questions to help you can see at a glance whether it's a question you have subscribed to or a question that you yourself have asked. You'll see a little envelope icon

next to questions you have subscribed to and a little pencil icon

next to the questions that you have asked.
To make it even easier, you can choose to sort your entire watchlist by three views; All Questions or Questions I've asked or answered or Questions I've subscribed to.
Enjoy the My Watchlist feature and start using it today to track your own questions and those questions that interest you most.


Community Manager