Nov 8 2010 3:00PM GMT

The holidays are approaching and so does your next chance to win an Xbox 360 by simply doing what you do around IT Knowledge Exchange. Between today and December 15th, the three members who accumulate the most knowledge points will win some great prizes.
The Loot
1st Prize: Xbox 360 with 250GB hard drive & Kinect
2nd Prize: Xbox 360 with 4GB hard drive & Kinect
3rd Prize: Xbox 360 with 4GB hard drive
How can I get it?
There's always a chance to rack up some knowledge points, so make sure you take advantage.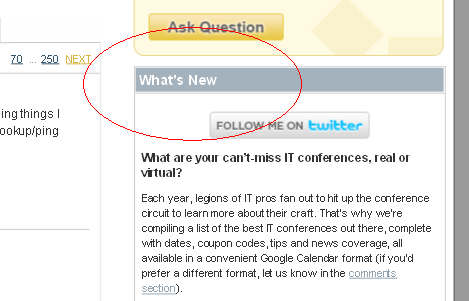 Your best resources for the latest ways to earn knowledge points are the What's New? box and the IT Knowledge Exchange newsletter, out on Tuesday and Thursday mornings. Keep an eye out for featured questions or one-time chances to get more knowledge points and a leg up on the competition!
*Qualifying answers and questions are at the discretion of ITKE community managers. Check out some tips on asking quality questions.
See IT Knowledge Exchange's general contest rules for more details.