Jul 5 2017 3:57PM GMT

Profile: Michael Tidmarsh
Tags: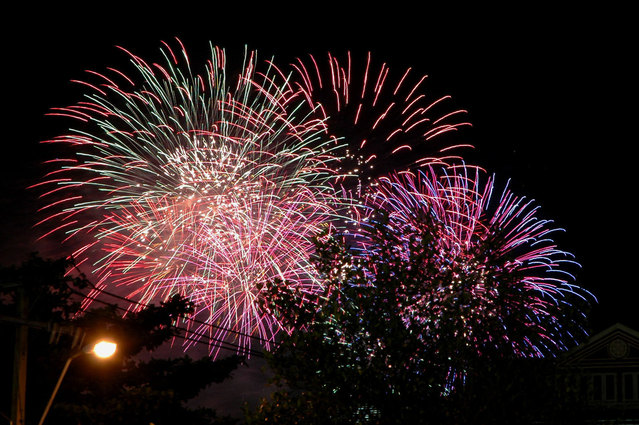 Fireworks image via FreeImages
Wow – we're officially halfway through 2017. As usual, the ITKE community stepped up its efforts in last month's activity contest. Here were the final standings:
ToddN2000: 2,720 points
Subhendu Sen: 2,590 points
TheRealRaven: 1,005 points
Alex456: 345 points
Jaideep Khanduja: 295 points
And who won the big prize of a $200 Amazon gift card? ToddN2000: Congratulations! Also, congrats to TheRealRaven for winning the $50 gift card.
Now, moving right along to July's contest. As you can see from the image, July is known for fireworks and this month's contest is full of bangs. For the first part, we will be giving away a $150 Amazon gift card. How can you win? By reaching 2,000 ITKE points – it's that simple.
But don't worry, there's another surprise! I will be giving away a $100 Amazon gift card to a surprising ITKE user at the end of the month. Here's all you need to know: This user needs to reach 100 ITKE points to qualify and remain engaged on the site throughout the month (a user can't just hit 100 points and stop commenting). I will be monitoring all of the comments coming into the site and then will make the final decision on who wins the prize. Think of this part as a 'ITKE member of the month' contest.
Good luck to everyone!