Jul 12 2013 6:40PM GMT

Profile: Michael Tidmarsh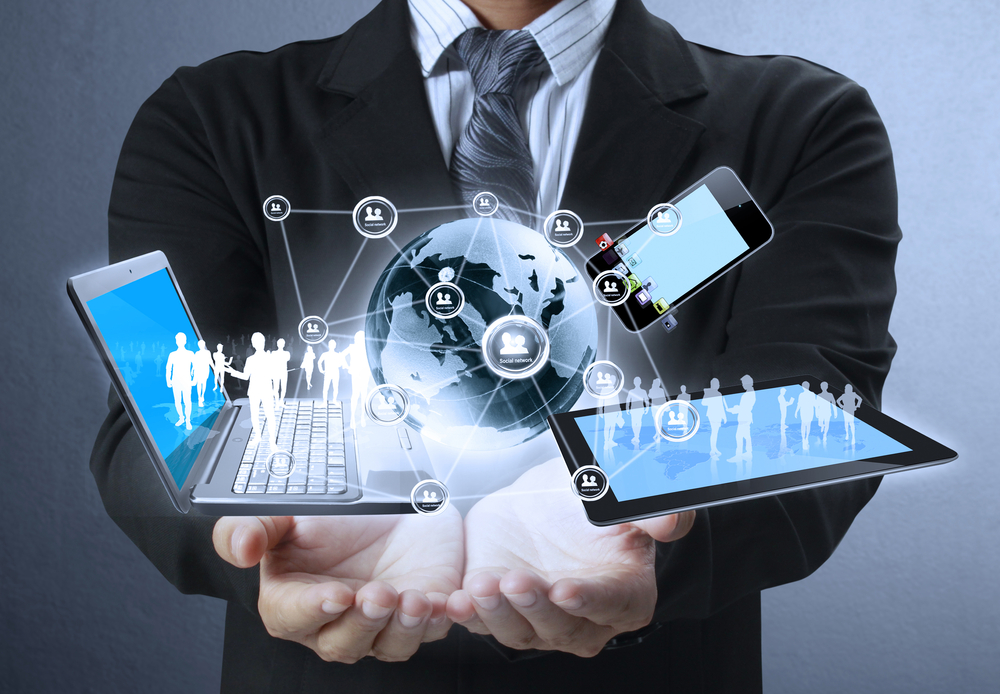 Technology image via Shutterstock
Hi all,
We're halfway through 2013 and it's been quite a while since we posted so we wanted to share some of the exciting updates and news from ITKnowledgeExchange.
First and foremost, we've added a new member to our team, Chris Leonard. You may know him from his work with the TechnologyGuide family of sites (also part of the TechTarget network) – he's here to get to know you and make sure things run smoothly. Make sure to welcome Chris to the community.
As some of you may have seen on the forums, our team has been posting several daily questions on a variety of IT/technology-related topics, mostly not covering specific technical issues. In addition to being interesting conversation topics, they're also a preview of the future here at ITKE. We'll soon be introducing a new discussion type which will allow for all manner of technology conversations, and include content from all the sites in the TechTarget network. Join in the conversation and get a head start on the next phase of our community!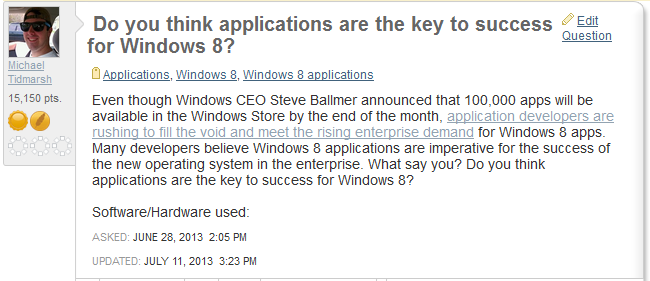 Looking for a quick news fix? Each Monday, check out the Enterprise IT Watch Blog for five of the top stories from across the TechTarget network.
If you're wondering why my profile appears next to dozens of questions / discussions under the 'IT Answers' tab, this is because we've been focusing our efforts on our content quality to make sure ITKE offers the best possible experience for all our users. We've made updates to how questions, answers and discussions are formatted to make it easier to understand. If you see a question that needs improvement, contact me and I'll make the necessary changes.
Over the past few months, we've added several big-name bloggers to ITKnowledgeExchange. Make sure to check out all their blogs and share your comments with them.
Finally, we currently know that some users are having trouble with our 'Ask a Question' box and it's editor features. Our development team is currently working on the issue and will hopefully have a solution soon. Also, we've heard from some of you that you're not receiving ITKE's Community Update newsletter or daily emails on ITKE topics. If you are not receiving either email, reach out to me and I'll make sure you're back on the distribution lists.
As always, if you have questions or concerns about something that's happening in the community, or ideas for how to improve things, please don't hesitate to contact me.
Thanks,
Michael