Aug 16 2012 7:09PM GMT

Profile: Michael Tidmarsh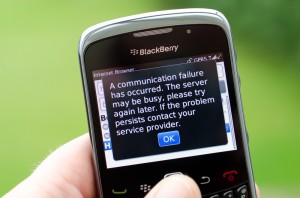 Blackberry image via Shutterstock
RIM, Symantec and VMware lead the way in this week's IT Blog Top 10. Enjoy!
1. Why did Eran Hammer storm out of the Internet Engineering Task Force's recent meeting? Adam Riglian knows.
2. Sorry, but you're paying too much for solid-state drives.
3.  After a recent hack exposed Apple and Amazon's security holes, Ron Miller explains why the cloud shouldn't receive the entire blame.
4. Robin Miller offers a positive review of the book, Ubuntu Made Easy. Summary: You will curse less.
5. The once great smartphone giant RIM is teetering on the edge of extinction. However, it still has one true asset left in the tank.
6. Watch out, storage world. Symantec is teaming up with startup Violin Memory to provide flash arrays with data management software.
7. It's a battle of VMware user groups, as the global outfit is invading Boston for a meeting in September. Can there be only one?
8. Nathan the IT Guy explains Intel's new mSATA standard, which allows ultrabooks the ability to provide space for consumers.
9. Woohoo! NetApp becomes the first major storage vendor to support the CDMI standard.
10. Are you ready for HANA? Todd Morrison explains how people use data is the key.