Aug 9 2012 7:35PM GMT

Profile: Ben Rubenstein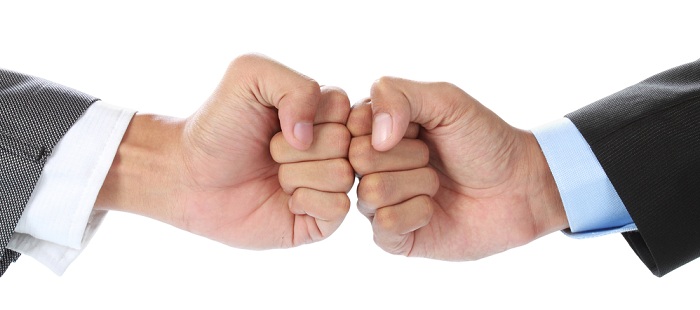 Fists image via Shutterstock
Industry battles took center stage on ITKE blogs this week. Check out who's feeling the heat:
1. Mark Fontecchio shows just how much HP was affected by Oracle's lack of Itanium support. Warning to financial folks: It gets graphic.
2. Fusion-io announced its ION Data Accelerator software last week, and Dave Raffo thinks it puts the company in direct competition with EMC and its "Project Thunder" storage appliance. Sounds like a storage storm's a-comin'.
3. Bradley Wiggins and Andy Murray aren't the only Brits who deserve a gold medal; London Olympics CIO Gerry Pennell  should get something for his inventive use of green IT technologies at the games, writes Miki Onwudinjo.
4. Lists are always problematic (and we should know). So Ed Tittel's probably not the only one who has quibbles with Global Knowledge's recent ranking of the 11 skills every IT pro should have.
5. Ron Miller knows that Apple's iCloud needs work. We're guessing that Mat Honan agrees.
6. Heather Clancy describes how Dell welcomed partners to its cloud services program, which is nice.
7. Is OAuth 2.0 on "the road to Hell"? Protocol author Eran Hammer thinks so, and Adam Riglian details his response at last week's Internet Engineering Task Force meeting in Vancouver.
8. Todd Morrison tells us why HANA users drink less coffee.
9. Craigslist used to be the cool kid on the internet block. Now, it's more like the angry old shut-in yelling at kids to get off its lawn — and that could have dire consequences for cloud and mobile app developers, writes Adam Riglian.
10. Banking is getting less buttoned-up, writes Jack Vaughan. It starts with Enterprise Service Buses.