Jun 6 2008 6:52PM GMT

Profile: BrentSheets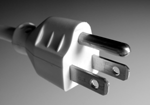 Alessandro Panzetta is a systems administrator who recently joined our community. He sure didn't waste any time and has not only started his own blog but taken home a Nintendo Wii for placing 1st in our recent Most Active Member contest.
With 10 years experience on Microsoft platforms, Alessandro provides miscellaneous tips, helpful resources and news for IT personnel on his blog, If it has a plug, it's IT stuff.
Maybe it's time you considered starting a blog of your own on IT Knowledge Exchange, too? Fill out a blog request and start sharing your expertise with the community. Thanks.


Community Manager