Jan 20 2010 10:51AM GMT

Profile: JennyMack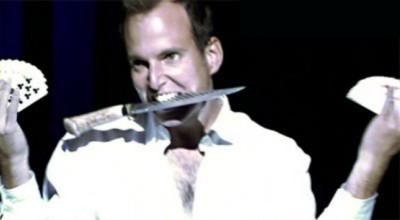 Update 11:56 am: Added additional link to feedback page started by Technochic.
This is one of the most frequent questions we receive in our mailbox — member logs in, member asks question, member comes back later to check on question, question has mysteriously disappeared. So why the mystery? Are these questions not going through? Does IT Knowledge Exchange harbor magicians?
Sadly, no, it isn't magicians. If it was, I'd put them straight to work on my taxes this year. The real story has to do with the questions themselves…
When a member posts a question to IT Knowledge Exchange, we see the new activity and read it. Yes, your friendly neighborhood moderators take a look at every question that comes into the site. If the question needs additional tags or title clarification, we make the appropriate changes. However, if we come across a question from one of the following categories, it is swiftly deleted:
Homework and exam questions
Advertising-based messages
Basic "what is" questions that can easily be answered in a search engine: "What is networking?", "What does VoIP stand for?"
Consumer questions: "How do I change the ringtones on my BlackBerry?" "What antivirus should I install on my personal laptop?"
Job postings
Questions that are not enterprise IT-specific: "How do I format my spreadsheets?"
"So why the heavy-handedness? Can't we all just get along?"
Think of it this way: you're an enterprise IT professional. Maybe you're a network administrator or a systems engineer. When you visit the site, you only want to see content that is relevant to you. Perhaps you sign up for specific topic updates by e-mail or RSS, or add questions to your Watchlist to make sure you're seeing what you need to. What would happen if you started to receive "junk questions" in addition to the valuable content?
Our goal as moderators is to keep the conversation as specific to enterprise IT as we can, because that's what the community is all about. Of course, we can't always catch 100% of it — we need your feedback to do that! If you see a question or answer you think doesn't belong in the community (homework questions, sales pitches), please speak up! Flag the question, post something in the discussion or send us an e-mail. We also have a couple of site feedback discussions open where you can contribute your thoughts. This community is meant for your benefit — help us keep it clean!
Thanks,

Community Manager