Oct 16 2007 9:58AM GMT

Profile: BrentSheets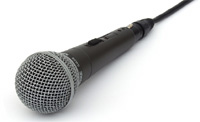 Hello and welcome to our new blog. Let me introduce myself – I'm Brent Sheets, the Community Manager on IT Knowledge Exchange. It's my job to help build the IT Knowledge Exchange community into an essential resource for you and other IT professionals.
This blog will endeavor to keep you informed about the latest happenings on IT Knowledge Exchange. We'll also be explaining how to use the different features and alert you when we add new features and functionality. So stay tuned, you can expect to see some cool new features shortly.
We love hearing from you, so please continue to write to us with your comments, feedback and feature requests.


Community Manager
IT Knowledge Exchange